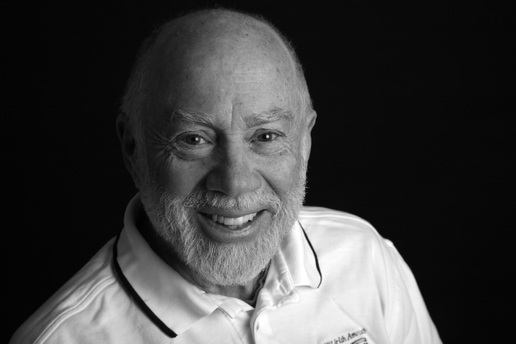 Ron's Top Ten Reads for 2020
Those who have recommended books to me are bracketed.  Please keep the feedback coming (especially on my #1 choice).  Your feedback is certainly one of my key motivations.
10) – Ricochet – Sandra Brown [recommended by Michel Paquette]. Typical American crime which would not ordinarily make my list but written by a woman it had a softer side to It, which really make it rather enjoyable.
9) – Someone We Know – Shari Lapena. Stereotypical "who dun it" without excessive violence and full of twists and turns guaranteed to keep you hanging on until at least near the end. I've read a couple of her other books and this one did not disappoint.
8) – The Huntress – Kate Quinn. First class historical fiction about women who break the mold during the war. The plot involves an English journalist and a Russian bomber pilot who team up to track down a Nazi war criminal who is hiding out in America.
7) – The Family Upstairs – Lisa Jewell. Another offering from this year's favourites details just how dominant personalities can take over an entire family and totally manipulate their every action. It takes the strength of one of the children to finally challenge the cycle. In the meantime, you are taken to scary places along the way.
6) – American Dirt – Jeanine Cummings. A worthy candidate for high praise this past year. Dubbed by some as a modern-day Grapes of Wrath, that may be a bit over the top, but it's a great story of a really tough journey to at least some degree of a better place.
5) – Anxious People – Frederik Backman [recommended by Dick Lambert]. Picture an attempted bank robbery in a cashless bank where the would-be robber flees and ends up taking a group of hostages all attending an apartment viewing. It turns out almost none of them were there to buy the place and their issues could keep psychiatrists fully occupied for decades. Add in the bumbling local police force that Stockholm wants out of the picture and you are in one heck of a ride. First known for A Man called Ove and later for Beartown, Backman continues to live up to his innovative creativity.
4) – The Wreckage – Michael Crummey [recommended by Dody Dines] I'd previously read The innocents (my #1 choice last year) and my wife suggested I might like this one. She was right. I might have preferred more redemption and some more upbeat parts but certainly it was very well put together and worthy of its ranking.
3) – Lonesome Dove – Larry McMurtry [recommended by Mary-Ellen Buskard]. As the flyleaf says (and I paraphrase) "If you only read one Western novel in your lifetime, this would be a great choice." It tells the story of the first cattle drives from Texas to Montana interspersed with cross-border rustling between the U.S. nda Mexico as well as the life of cowhands, saloons, and settlers. There are certainly some things one might have wished worked out differently, but this was the reality of the era and it rang so true.
2) – Shantaram– Gregory David Roberts [recommended by Lawanna Balmer]. You will learn more about life in India as well as the mafia of Bombay and an incredible human being; more so than in almost any book you'll ever read. Keep a high lighter handy. I may have used mine more here than ever before. Here is a hardened criminal who escapes from prison in Australia, flees to New Zealand, gets a false passport, then goes to India where he quickly get wrapped up in all sorts of nefarious schemes. But you will find out other things as well. This man has humanity deeply imbedded in his soul and a penchant for amazing story telling. IF you can handle a 933-page epic ,this is must read for any serious reader wishing to expand his/her knowledge and reading bases. Look for the sequel (assuming I'm still around) on next year's list.
1) – Where the Crawdads Sing – Delia Owens. Rarely have I ever been drawn completely into a story any more than this one. This is the gift of a great writer; a skill possessed by those select few. The plot is hardly unique overall, but there is so much more to this book. The descriptive imagery is simply superb, and warrants mention on its own. I fully understand now why this has been on the Bestseller List for months on end. All of this had to be astounding in order for me to overlook the major issue I have with the ending. I was so infuriated that I strongly considered sending a rewrite of the final chapter(s). I did not for two reasons, First up, it would take a large block of my time and more importantly I could never do her writing style justice. So, I ask you the readers to offer your comments without revealing exactly what bothered me. That said, you'll likely figure it out easily enough.
~Ron
Ron's Top Ten Reads for 2019
There are several interesting and varied selections on this year's list. As usual, those who have recommended books to me are bracketed.  Please keep the feedback coming.  That is my motivation.
10) – The Gown – Jennifer Robson [recommended byJanet Bollinger & Mary-Ellen Buskard).  I'd call this a literary version of a "chick flick." That said, there was more than enough to hold my attention and to learn quite a bit.  It is the work behind the design that captures one's attention. If you want action, then pass.
9) – Unbroken – Laura Hillenbrand [recommended by Mary-Ellen via Bill & Scott Conrod]. But for a twist of fate, Louie Zamperini would likely be the name you knew instead of Roger Bannister. His was an amazing talent interrupted by the war, a plane crash in the Pacific and finally a Japanese POW camp. He returns to America a bitter man, consumed by alcohol, hatred and other demons. Eventually religion helps him turn his life around and find a path to redemption. A remarkable life story.
8) – White Gold – Giles Milton [recommended by Carol Jerusalem]. We have all read many excellent books about slavery, but not about white slavery. While not to compare this with the horrific slave trade of blacks, there were a surprising number of whites enslaved as well and this is told through the journey of one them over a 20+ year span.
7) – Once Upon a River – Diane Setterfield [recommended by Stuart Robertson]. I'm normally not a big fan of mysticism, but since it isn't really the central theme it works for me and makes a very entertaining story. It amazes me just how much literature effectively uses water as an integral part of the plot.
6) – My Brilliant Friend – Elena Ferrante [recommended by Dody Dines]. Yes, occasionally Dody and I do read the same books. Based on this and my top pick I am going to have to give her choices even more consideration in the future. The toughest part of this one is sorting out all the characters. Fortunately, they are well listed at the outset and a bookmark in that area is essential. This is a rather unusual coming-of-age saga in Italy.
5) – Becoming – Michelle Obama. I'm not that big a fan of biographies, but this one is great. This is a woman of many talents who has certainly made the most and the best of her life. Considering the current pitiful state of affairs in the Oval Office, this is most refreshing. One can only hope that democracy in America has not yet been irreparably damaged. More people like Michelle could go a long way towards its restoration.
4) – The Alice Network – Kate Quinn [recommended by Stuart Robertson]. This one was good enough to get me to order her latest, which awaits me. Based on a true network of female spies in WWI, Charlie St. Clair sets out in 1947 to discover all about her lost cousin Rose. After shedding her overbearing mother who was in Europe with her to deal with her "little problem" as Charlie calls it, she meets Eve Gardiner, a bitter former agent and a war-stunned Scotsman, Finn who acts as their chauffeur. Complex enough? You are just getting started.
3) – Akin – Emma Donoghue. A wonderful story of the relationship between a 79-year-old Great Uncle Noah and his 11-year-old companion Michael, a most unlikely duo thrown together by a complex set of circumstances involving death and prison. Noah has planned his return to Nice (his birthplace which he hasn't seen in 75 years. A group of photographs from his mother are not explainable until the pair put their combined resources together to uncover their meaning.  This is done while they are trying to get used to each other – two people who could have come from different planets. Delightful read.
2) – Washington Black – Esi Edugyan.  This is her second major success and another good one. The story opens on a plantation in Barbados as viewed through the eyes of an 11-year-old slave. The tale traces the guilt of freedom while others suffer in continued slavery. The adventure includes a balloon escape from Barbados in his friend Titch's famous cloud cutter. Pursued by a relentless slave catcher they travel to all ends of the globe. No further spoiler alerts. My one criticism is that I personally found the ending just a bit weak. I'd have chosen one of several possible variants.
1) – The Innocents – Michael Crummey [recommended by Dody Dines]. Without question, this is one of most compelling books I've read in the last several years.  If you know a bit about life in a Newfoundland outport, you'll just be that much better off. It is important to become part of their lives and not to prejudge things based on your own standards. To quote Quill and Quire: The book of Genesis meets Hansel and Gretel by way of Flowers in the Attic. I could never have phrased it more eloquently. Through years of subsistence fishing (and later hunting) this pair of orphans struggle just to barely scratch out an existence and do so all on their own. I found this story deeply moving on many levels.
~Ron 
Ron's Top ten Reads for 2018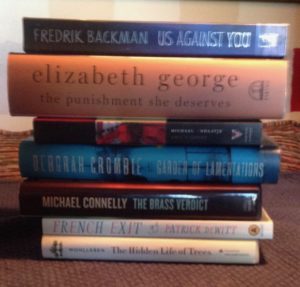 My approach to the list was a little different this year because I focused on reading some 'series' and purchased fewer books overall. That said, there is still enough herein for those like myself with voracious reading appetites to enjoy many hours of pleasure, satisfaction and even challenge.
10) – The Hidden Life of Trees – Peter Wohlleben [recommended by Lis Skelly]. I saw the documentary while reading the book and that helped because frankly the book was in desperate need of editing. It was also very scientifically technical. So, unless trees play a major role or interest in your life (as in mine) you might well elect to pass on this one.
9) – A Spy in my House J Kenneth Langdon [recommended by Mary-Ellen Buskard]. It's always fun to read a book set in a place you know well – in this case Fredericton, NB, which, I might add, would be a pretty decent choice for a safe house. Somehow, with Russians involved, bringing in chess just seems like a natural. What turned out to be particularly fascinating was the proximity to things that have happened very recently in Britain, despite the fact that this was written years earlier.
8) – Never Surrender – Michael Dobbs [recommended by Bruce Barnes]. Now for a different take on Winston Churchill. Here is a side of the man that we sort of knew bits and pieces about, but were never fully privy to. We have all read of his wartime brilliance, many of his personal accomplishments and yes, his eccentricities. This portrait in no way diminishes his historical position; rather it rounds out some of the heretofore missing dimensions of his complexity.
7) – The Woman in Cabin 10 – Ruth Ware.  A fast-moving mystery/thriller that keeps you turning the pages, it makes for a great fireside read. Lo Blacklock, a journalist who writes for a travel magazine, has just been given the assignment of a lifetime: a week on a luxury cruise with only a handful of cabins. Lo witnesses a woman being thrown overboard. The problem? All passengers remain accounted for. While I enjoyed the premise, there were flaws and I also felt it kind of petered out a bit at the end.
6) – French Exit – Patrick Dewitt. Well it certainly doesn't match The Sisters Brothers, it is still a decent read. Frances Price, her son Malcolm in tow, decides to sell everything, head for Paris and there dispose of the family fortune. The ensuing cast of characters is what makes this book a success as the title kind of gives away the final outcome. In the end the author manages to find some redemption to provide a much-needed sense of balance.
5) – The Brass Verdict – Michael Connelly. You can pick this one in the Lincoln Lawyer series or any of the multiple Hieronymus (Harry) Bosch novels (of which I've read several) which precede it and then decide if you want more. Connelly is undoubtedly one of the finest writers involving police and agency procedural detail. He manages to keep excessive violence to a tolerable minimum so that the writing and plot prevail. Try one. You may be hooked into 20 more or prefer to move on.
4) – Garden of Lamentations – Deborah Crombie. It is not the first, nor likely the last entry from this author. She balances her protagonists with a good plot and a great set of secondary characters. Of the two parallel plots, Gemma's is the far more interesting. Matters of internal departmental affairs are never as exciting. This book lacks in development of the principals, but the plot involving Gemma is enough to carry the day.
3) – Anil's Ghost – Michael Ondaatje.  Here is another Canadian great I am way overdue in introducing. Most of us have read The English Patient (in fact I reread it after it became the Giller of Giller's and still have some issues with it, while acknowledging its greatness). That said I preferred this one.  It too received a lot of acclaim. While a Canadian, Michael was born in Sri Lanka and that is the principal setting of this novel during its gruesome civil war in the mid-1980s. In his usual cryptic style, this one is told often in flashbacks which forces you to concentrate at keeping all of the detail in perspective. Forensic pathologist Anil Tessira is sent to investigate reported atrocities and it takes off from there.  Gripping. Emotional. A very well-told story.
2) – The Punishment She Deserves – Elizabeth George. Another of my all-time favourites (it has to be my penchant for puzzles) puts in another appearance. Of all her excellent books, this is certainly one of my favourites. She combines a very decent plot with a comprehensive look at social issues and mores of the day. Add to this considerable development of the principals (Barbra Havers in particular) and you have a winner. A cleric (seemingly wrongly accused of pedophilia) is dead of an apparent suicide. But the facts don't seem to add up. I leave you the reader to decide just who the "She" in the title stands for.
1) – Us Against Them – Frederik Backman. Two years running. First time for me.  This guy is good. It's better if you read Beartown first (this is really is a sequel), but it will stand on its own. Don't worry if you don't like hockey. That is a key backdrop, but it's really about a small town and its people. All of Backman's books seem to be based on a simple aphorism; in this instance a truth about humanity and its profound elegance. The local hockey team is being defunded and resources allocated to a neighbouring town. But Beartown lives and dies by the team. Can they allow this to happen? Backman thoroughly depicts both cynicism and hope and succeeds on both fronts. Make sure you consider at least one of his books.
~Ron
As for The Paper Ladder you can still purchase it at www.lulu.com or email me at rondines@xplornet.com
Ron's Top Ten Reads for 2017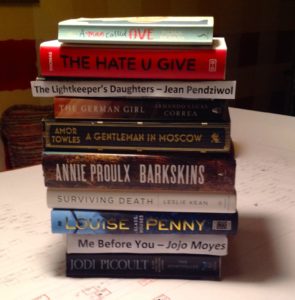 I receive so many great recommendations. It's too bad I can't get all of them on one list. Please keep them coming, along with all of your feedback! 
10) – The Storyteller – Jodi Picoult [recommended by Dorit Arazi].
Sage Singer is a baker who works the night shift, essentially trying to escape her past and present reality. She becomes friends with an old man named Josef. The underlying question here is: Does one have the right to expose another person's secrets? What price will you pay for doing so? Does it work to the betterment of mankind"? It's an intriguing premise that plays out to the fullest.
9) – Me Before You – Jojo Moyes [recommended by Bruce Barnes].
After a few pages the entire plot is clear. It's only the journey that remains to be played out. This is a love story that produces tears of redemption as the lives of Will and Louisa are both changed forever. While Will's death seems inevitable, there is the hope that Louisa can persuade him that his life (even as a quadriplegic) is still worth living. I saw the movie as well and it too was very well done. Moyes has a nice style and I've since read three more of her books.
8) – Glass Houses – Louise Penny.
Three Pines continues to fascinate me both as a locale and for the characters who live there. It's almost as if the plots are secondary. I mean, where can you find characters like Ruth, Myrna, Clara, Olivier etc. not to mention the actual principals. Gamache is risking his career in his approach to trap the kingpin of the drug trade in Quebec. He then learns he may be able to get his US counterpart at the same time, but the risks increase. I thought there were some weaknesses near the end as to how things went down, but the relationship to Maurice Mom Boucher was a clever touch.
7) – Surviving Death – Leslie Kean [recommended byDody Dines].
I've had my own NDE (near death experience – see The Paper Ladder pg. 67 -72) thus at least the first part of this book really interested me. That said, other experiences have way surpassed my own. The tale of the blue running shoe really stood out. Do you believe we survive death? Read this first before you make up your own mind.
6) – Barkskins – Annie Proulx.
Two penniless Frenchmen arrive in Canada in the 17th century and the story follows their family trees for 300 years. Both initially become woodcutters (Barkskins). One marries a Mi'kmaw and their descendants are trapped between cultures. Travels include all over North America, China and New Zealand living under all sorts of very tough conditions, but it is the rape of the forests that seems to come to the forefront. If I have one criticism, it is that there were just too many characters. You'd just get to know one fairly well and then you'd be forced to move on. That said, there is still lot to learn from this book.
5) – A Gentleman in Moscow – Amor Towles [recommended by Dick Lambert].
Count Alexander Rostov is placed under house arrest, not in his palatial suite, but in one 10' x 10 room. Befriended by the precocious 6-year old Nina and later by an esteemed actress. You 'd think this would be rather boring. Hardly as it rapidly becomes a wonderful study of human nature, coupled with intrigue.
4) – The German Girl – Armando Lucas Correa.
This was a piece of history with which I was not familiar. None of Cuba, USA, Canada and others came off looking good in their refusal to accept these refugees. These people were well off and would have contributed to any society. Our loss. While I enjoyed the story, I'd personally have strengthened the character of Hannah instead of allowing her to just languish.
3) – The Lightkeepers Daughters – Jean Pendziwol.
Just the title was a hook for me because I can relate so much to the lighthouse part of the story. OK, it was Lake Superior and not quite the same as the Bay of Fundy, but still… Just when you think you may have this one figured out, there is another layer that reveals itself. Don't confuse this with your average mystery. It is not that at all, but parts of it do play out that way. Even at the very end I was forced to go back and fully review the bidding to be sure I had everything in the correct boxes. This will grab many of your emotions and tug at your heartstrings. That said, redemption ultimately prevails I would say to the full acceptance and satisfaction of the reader.
2) – The Hate U Give – Angie Thomas.
We have all seen and read about the shootings of unarmed black men by white police officers – mostly in America. Starr Carter witnesses (as the only other passenger in the car) the shooting of her childhood friend Khalil. Starr moves between her home life in the ghetto, her school in a better neighbourhood and her white (and rich) boyfriend. This takes you right into the heart of the matter as you walk way more than a mile in Starr's shoes. This one belongs in your library.
1) – A Man Called Ove – Frederik Backman.
There is more than a little bit of Ove in myself. There is a lot of him in many of my friends. This is a great strength of this book. This story is guaranteed to evoke most or all of your emotions. Fortunately, laughter prevailed for me, but there were times when so many other emotions came to the forefront. Some hilarious one liners, like the three worst words being "batteries not included" or a lower arm amputee with cataracts could drive a trailer better, are just a couple one might mention. Ove is a grumpy curmudgeon whose simple world is turned upside down by a noisy couple who move in next door. Little by little Ove is drawn into their world and that of several others – against his will – while at the same time he is trying to commit suicide to join his beloved wife Sonia, taken from him all too soon by cancer. I just loved this book and went to see the movie the day after I'd read it. That too was very good. I would recommend this one very highly to just about anyone who reads. While you're at it, consider his three other novels. All worth it.
~Ron
---
As for The Paper Ladder you can still purchase it at www.lulu.com or email me at rondines@xplornet.com
Winter reads..
X – Sue Grafton
Comfort Food. That is how I best describe the Sue Grafton – Kinsey Millhone series. You feel like you know the principal characters. You have an excellent visual picture of Kinsey's home and office. Henry is your neighbour. You've been to Rosie's. The list goes on.
I think Grafton is very good at weaving small plots into the bigger ones and this book was no exception.
It was quite surprising how big of a deal Edna and Joseph turned out to be. To my mind, it would necessitate one hell of a lot of work to become squatters in an actual house. I mean, they might just get there and the real-estate agent would turn up to show the place. You have to wonder as well how often people pull off water schemes like this in the same way they do with electricity.
Burking. I had heard of it, but the detail was perhaps more than one wanted to know.
As I said at the outset, this is comfort food. Just curl up and enjoy it.
~Ron
Fall Reads..
Now for something a little bit different.
Surviving Death by Leslie Kean
I have always had an interest in this type of thing based on my own personal NDE (near death experience – See the Paper Ladder pg. 67 -72) But so many of these experiences far surpassed my own.
One cannot help but be impressed by the famous story of the "blue running shoe" where a woman in cardiac arrest later describes this shoe on a window ledge in the hospital, the details of which cannot be seen any other way than to be floating outside the window. I watched a You tube recreation of this one as well.
It was fascinating to read of the people who are able to communicate in so many ways with those who have passed. The charlatans are long eliminated and only the real mediums discussed.
While it is very easy for me personally to believe that we survive death in a very real way, I invite you to read this and make up your own mind.
~Ron
Summer Reads..
Guess who is rapidly becoming one of my favourite authors. Frederik Backman pens another winner. Hot on the heels of A Man Called Ove he is back with precocious Elsa and a Granny for the ages, starring in My Grandmother asked me to tell you she's sorry. I'm not much of a fantasy fan. I allow a bit of latitude for the fantasy belonging to this stellar duo. Elsa is a character to be long remembered. Her interactions with people surpass those of almost any adult. Her knowledge of all things at such a young age make her enviable. The group of characters is a classic collection, just as it was in "Ove." While Elsa may steal most of the show, the support cast is terrific in its own right. Granny's life, what she did for everyone and her final letters of apology are brilliant. Let me jump to the proposed essay questions at the end and say I'm glad I do not have to answer some of them in an exam. That said, maybe part of me would welcome the challenge. Grab this one and enjoy it. In fact, while you are at it, grab all four!
~Ron
The Golden Spruce – by John Vaillant
This is a book I fully intended to include among my 2016 picks, but somehow forgot to do so. Here is an absolutely fascinating piece of Canadian history with which I was not familiar. This is the story of a Sitka spruce tree with golden needles, which is sacred to the Haida community of the Queen Charlotte Islands. People came from the world over to see this beautiful, one-of-a-kind specimen. Imagine the reaction, then, when Grant Hadwin, a former logger and later would-be environmentalist, takes a chainsaw to this national treasure and destroys it. One can fully understand his position on the logging ancient forests, but there was no excuse for this reckless act. The book provides an excellent chronology of Hadwin's life, his mysterious disappearance, the mythology of the tree itself and a marvelous description of the logging industry. Well worth reading.
Ron's Top Ten Reads for 2016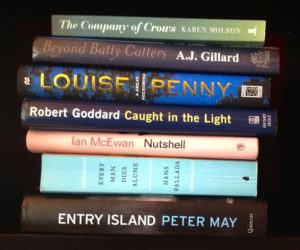 This year brings the inclusion of not just one, but two books published by friends (see #10 and #8 below). How special. How great as well to get many recommendations from others. They don't all make it. There are too many for that to be and the whole exercise is very subjective to begin with. That said, on with this year's list.
[ ] shows who recommended a book to me.
10) – Beyond Batty Catters – A. J. Gillard. An enjoyable tale about a young woman who returns to The Rock to visit and her life takes a series of new twists. You'll come away with a better knowledge into the Newfie psyche and just what wonderful people they are.
9) – 101 Letters to a Prime Minister – Jann Martel. [Janet Bolinger]. You all know me well enough to realize this is not a book about Stephen Harper – well except to acknowledge his profound lack of depth in anything literary. What it is, is a broad brush of an education about many different facets of literature; several of which were certainly new to me and a few that I intend to follow up on.
8) – The Company of Crows – Karen Molson. A coming of age tale about a young girl during a summer holiday. Besides an enjoyable story, you will learn a lot about crows. I live in the country where crows abound, but found out how little I really knew about them. The book flows very smoothly and is just a pleasant read.
7) – A Great Reckoning – Louise Penny. Hardly a year goes by without one of her books making my list. The characters in the quaint little village of Three Pines are perhaps the best ensemble I have ever seen in any kind of on-going series. As for the story line, it was high time that Penny rid Gamache of some of the baggage he'd been carrying around. Nice little twist as well.
6) – Caught in the Light – Robert Goddard [Bruce Barnes]. I'm not necessarily recommending his whole list of books. It was the story line in this one that grabbed me from the get-go and persistently held me quite forcefully. Sometimes a degree of ESP or weirdness or perceived time travel can be very entertaining.
5) – Nutshell – Ian McEwan [Mary-Ellen Buskard]. Just when you think you have seen every type of narrator possible; try this one on for size. The story is told by soon-to-be-born fetus. Of course said fellow is privy to all the goings-on between his mother, her lover (his uncle) and his father. These clumsy amateurs weave a plot to murder the father and it takes off from there. Great read.
4) – The Golden Son – Shilpi Somaya Gowda. Wonderful blend of the two cultures. It effectively combines the American Dream with the impoverished, small town feudalistic segment of India. Anil (the chief protagonist) becomes the head of the family after his father dies and is expected to settle all village disputes even though he is now residing in Dallas. Without giving any more of the story away, I particularly liked the way it ended.
3) – Entry Island – Peter May [Bob Pearson]. This is the second of May's books I've thoroughly enjoyed. This place had a lot in common with my own Maritime experiences and no doubt that influenced its selection. Sime Mackenzie finds himself embroiled in a murder investigation on the remote Entry Island; just off the east coast of the Magdalens. The odd connection between Sime and the chief suspect, Kirsty, is intriguing. Couple this with being holed up with his ex-wife and her dalliances with his superior and there is a lot going on. The place itself and the wonderful descriptive passages thereof stole the show.
2) – Van Loon's Lives – Hendrik Van Loon [Francois Cote]. Now for something a whole lot different. The premise of inviting famous people from centuries past to dinner (and how they do it) is secondary to the great experiences with these colorful characters. Not only do you get a well-written, nicely distilled capsulated version of their lives, but, more importantly (IMHO) you get to know them personally – something often lacking dimension in a straight historical undertaking. This is a long and fairly heavy read; not by any means suitable for the casual reader. His command of the language is brilliant.
1) – Every Man Dies Alone – Hans Fallada [Dick Lambert]. Can you believe it! I really don't enjoy books about war and here I'm touting another one big time. You get the picture. It's the story, set in Nazi Germany of one couple's humble effort to do their little bit to thwart the overall effort. Gripping, heart wrenching tale.
---
As for The Paper Ladder you can still purchase it at www.lulu.com or email me at rondines@xplornet.com
Ron's Top 10 reads for 2015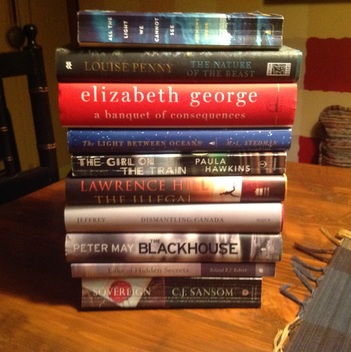 The longer I do this, the more the feedback grows.  This is what I enjoyed most about my own book and what I enjoy most here.  So do continue with your opinions and your recommendations.  I value them – pro and con.
 [ ] shows who recommended a book to me. If one of your recos didn't make it – please keep in mind that I read 50+ books  and there is only room for ten on this list. 
  *  means a book was published in the past.
10) – Sovereign* – C. J. Sansom [Yves Gosselin]. I don't know that I've ever experienced any writer who can transport you back into the past and make you feel that you are really there any better than he does. Having a slightly deformed protagonist who is most vulnerable, seems to work surprisingly well. Excellent treatise on this aspect of British history.
9) – Lake of Hidden Secrets – Roland R. J. Robert [Bill Janusz]. The author grew up in Montreal and the setting for this mystery is the Laurentians. Although generic in locale, the flavour definitely makes it through. For me the cat got a bit too much press.
8) – The Blackhouse – Peter May [Bill Conrod] The location reminded me very much of White Horse, a small island between L'etete and Grand Manan. Gripping narrative especially surrounding the island forays.
7) – Dismantling Canada – Brooke Jeffrey. [Gary McCauley] You will not likely see another political book on one of my lists, but this one demands it. Nobody did more to enlighten Canadians as to the horrors of our previous government. I'm a political junkie and even I learned a lot from this. I'm convinced that very few Canadians had any idea of all the things they would have disapproved of. I personally am not against any party, but I was sure anti-Harper. OK, the election is over and we have our country back, but it's still a very objective treatise of our recent history. 
6) – The Illegal – Lawrence Hill. If you liked The Book of Negroes (very good) or the subsequent miniseries (quite decent) then you'll probably like this one as well. This time round the locales are totally fictional, but the story is universal and well told.
5) – The Girl on the Train – Paula Hawkins. Obviously many people have enjoyed this thriller as it's been on the Best Seller lists for about a year. Holmesian logic is needed to figure this one out ahead of time, but it really doesn't matter if you do or not.
4) – The Light between Oceans – M. L. Stedman [Janet Bollinger]. Many of the key points of the tale involve life on an isolated island with a lighthouse – something I can very much relate to. I found the use of mercury (and the inherent dangers) most interesting. This was nothing I'd ever seen in all of the NB lighthouses I've visited. It may be a bit of a stretch, but it certainly makes for a good story.
3) – A Banquet of Consequences – Elizabeth George. This is a case of dovetailing multiple plots so skillfully that the reader is rarely, if ever, confused. Only a real pro can pull this off. I never did figure this one out (ahead of time) but the real pleasure is the journey. I chuckled over Dorothea Harriman's total ineptitude at a Barbara Havers makeover. Let's face it. That is never going to happen. Havers may well eventually succumb to her smoking and atrocious eating habits, but the beauty of fiction is that that can take forever. The series continues here in grand style.
2) – The Nature of the Beast – Louise Penny. Canada's finest in this genre keeps on getting better. Throw out the hook of Gerald Bull and you command the attention of most. This narcissistic egotist dealt arms to the highest bidder. Assassinated in Brussels in 1990 (probably by the Mossad) his legend lives on and his so-called Supergun is at the centre of it. The unique characters of Three Pines stand out prominently. Ruth Rosa Olivier Clara Gabri Myrna et al just get better with age. Get on this bandwagon. She is a gem.
1)-  All the Light we Cannot See – Anthony Doerr [Karen Molson] A gripping story, deftly handled in all aspects. It is so difficult to get across the human side of war, but this novel did it as well as any – including Schindler's List. Two very strong leading characters in Marie-Laure (the blind girl who ends up as a significant player in the French resistance) and Werner, the precocious underage member of the German youth who seeks out transmitters dominate the narrative. You know their paths will cross, somehow, somewhere… for more I urge you to give this one a shot.
As for "The Paper Ladder" copies have now made it to four continents and about 12 countries.  You can purchase it at www.lulu.com 
                              ~Ron