Expressing Willis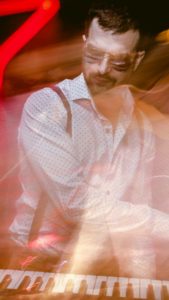 I am a singer/songwriter/arranger/pianist based in Montreal. I've had formal classical and jazz training on the piano, and have been teaching myself to sing since the age of 16. Even though I am the front man of my own band and many people know me as a singer, my whole creative process starts and finishes on a piano or a keyboard. In my opinion, the piano is the ultimate tool for composition, and knowing how to play it has made it easier for me to experiment with singing and arranging.
When it comes to writing songs, I generally use two approaches and the first is by what musicians call "jamming". Typically, when I jam on my own I start with two chords, one being the starting point and the other my destination. Then I explore different ways of going from the starting point to my destination. Once I find a sequence of chords that I like, I select something from my notebook of lyrics that fits with the mood of my new chord progression. From there, I write the melody and once I am happy with it, the rest pretty much writes itself.
The second method I use starts with the melody and ends with the chords and in my opinion this method creates better songs. At any moment in my day to day life, I can stumble on to a cool melody. When it happens, I record it on my phone so that I don't forget it and so that I can work on it later. Once I've confirmed that my melody is strong, I support it with complementary harmony.
Then I write lyrics that fit with my melody by matching the number of different notes with the same number of syllables. Again, once I've completed these steps, the rest pretty much writes itself. It's important to note that not everything I compose is gold, but I write a lot all the time and by doing so I'm left with more keepers than I know what to do with!
~Willis
I'm Your Man & I Can Feel It
Expressing Susie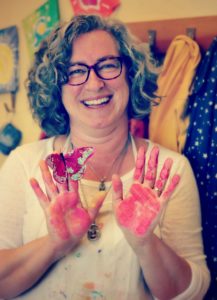 I've always recreated myself and always viewed each chapter of my journey as necessary. Each step leading me to exactly where I am today. So, when I came to open an art studio for adults to engage in the heart-opening, no-rules practice of art journaling, it actually was months before I took a few steps back to look at where I had landed. Apparently, all roads had led me right there. Today, as a certificated person-centered expressive arts facilitator, my work braids together all the paths of my unfolding life. Life as process. It's what I teach–the beauty is in the process. That feels fitting.
At Unfold Your Creative Spirit Studio, I introduce adults to their long dormant, absent or banished inner artists. Most of my students have experienced the grief and longing that comes from not tending that part of themselves. Thus, finding and making space for it is a powerful expression of self-care and honoring. In the playground of Unfold Studio and within the bounds of a sketchbook, my students discover the power of using imagery, line, pattern, texture, color, and words to express from their tender hearts, to release emotions, and to transform their lives. Dipping one's fingers into paint and spending time focused on process not product facilitates a powerful sense of openness.
In art journaling one gives voice to the inner knowing, or the intuition, and the awarenesses that arise from that are profound. I ask my students to leave their expectations at the door…of who they believe they are or are not; of what they think they can do, or can't; and of what they think their work is supposed to be or not be. Letting go of all of that is the first step in feeling the freedom that comes with the expressive arts.
~Susie
susiestonefieldmiller.com
vimeo.com/unfoldart
facebook.com/susiestonefieldmiller
facebook.com/groups/unfoldyourcreativespirit
instagram.com/susie_stonefield_miller
Expressing Ludid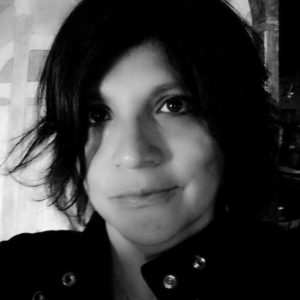 There are numerous notebooks. And countless notes. Scribbling thoughts where the pen lands. A combination of expression, joy, and something quieting. The joy of art making with subtle colors, paper, and simple materials. Curious about how phrases and fragments  find themselves in my experiences and life. Something quieting can very much be my best prayer.
I am comfortable with silence and allow myself to be a relaxed presence with those around me. Fond of rain, cloudy days, leafy blessings, gentle adventures, and unexpected blessings. Deepening the work of my writing. Bringing to the page what I have daily. Feeding the stream with a few lines.
Essentially Storytellers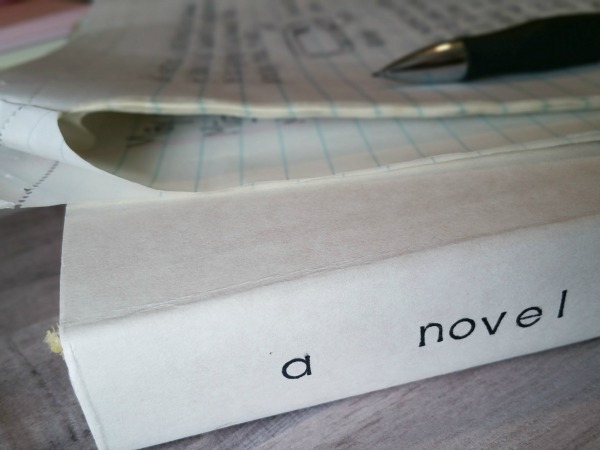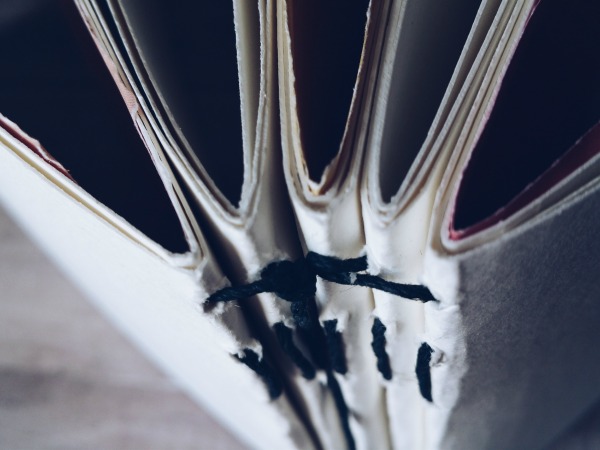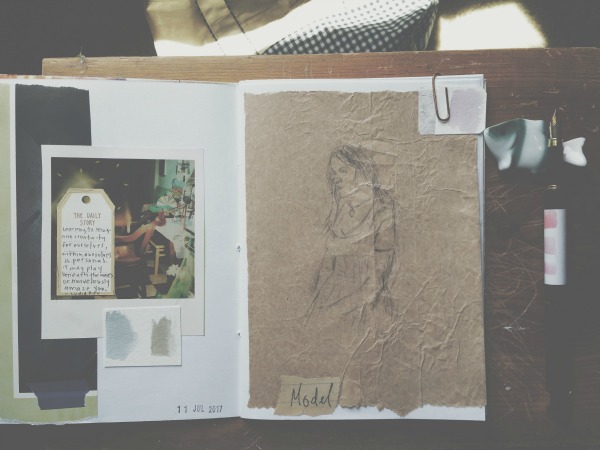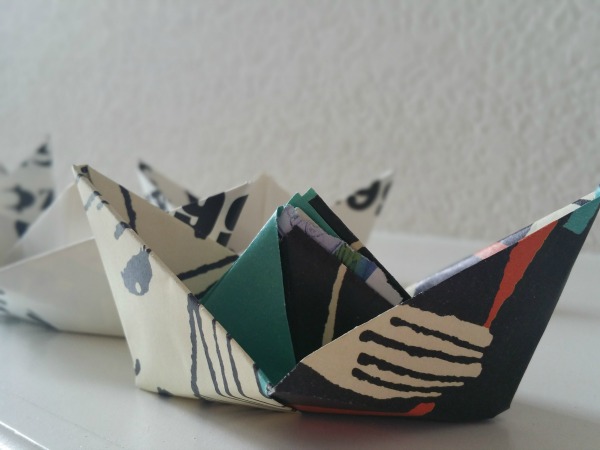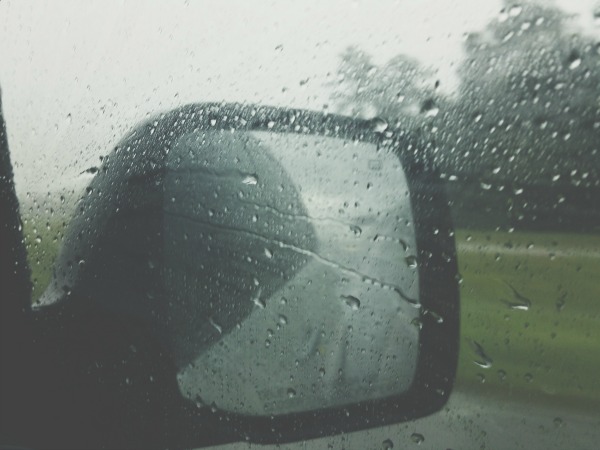 Expressing Shelley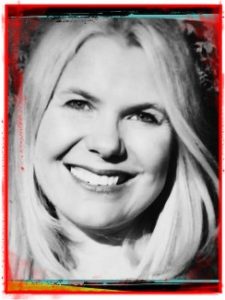 As an expressive arts facilitator and a counsellor, I love to support people to create spontaneously because I feel it is one of the best ways for unseen aspects of self (both dark and light) to reveal themselves to our conscious minds to be accepted, loved and healed.
And, I love the surprising art of spontaneous magazine collage most of all. For me intuitive collage is such a magical process. I actually subscribe to magazines so that I can cut them up!
When a new art or design magazine arrives in my mailbox I treat it like a sacred oracle. I open up the pages with curious scissors eagerly on hand!
My emotional life tells me what images feel strong and stirring, and without thinking, a collage "dreamscape" of my inner emotional world comes alive right before my eyes!
~ Shelley
visit her Expressive Art Workshops
The 90 Day Collage Challenge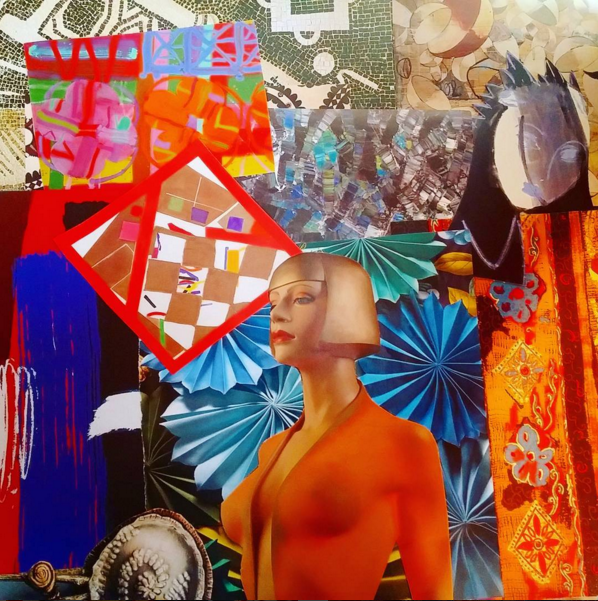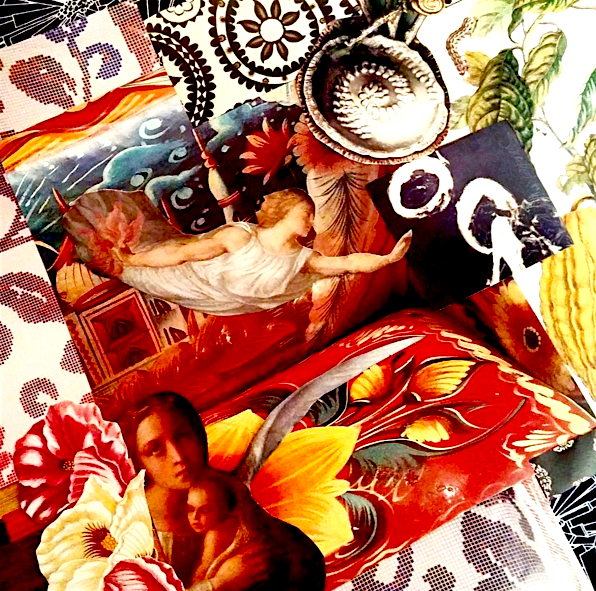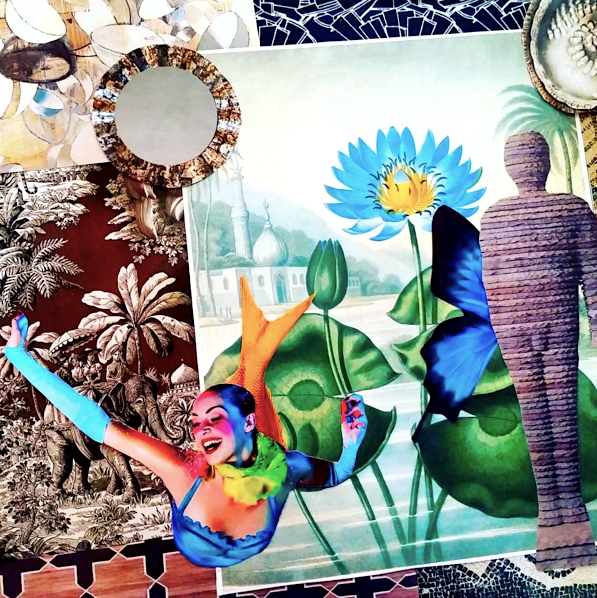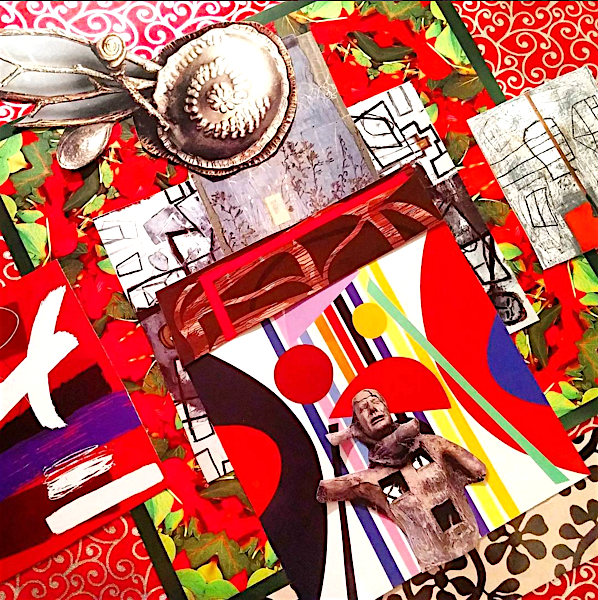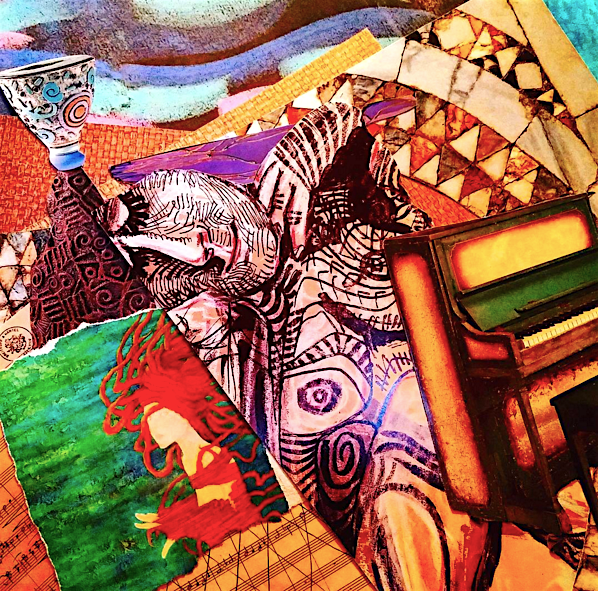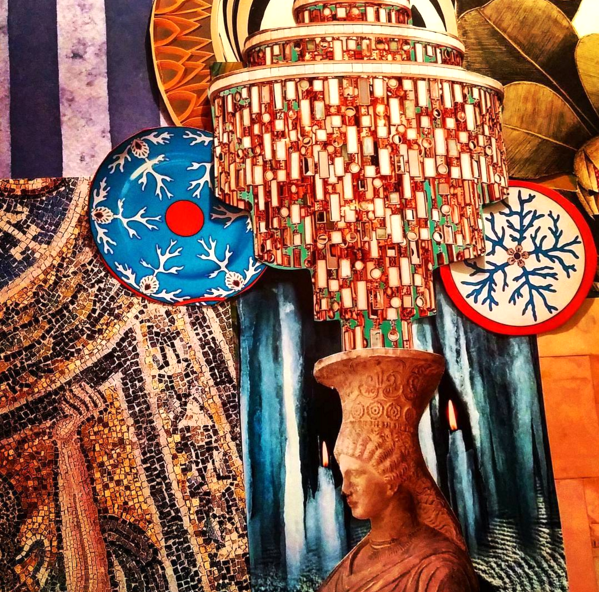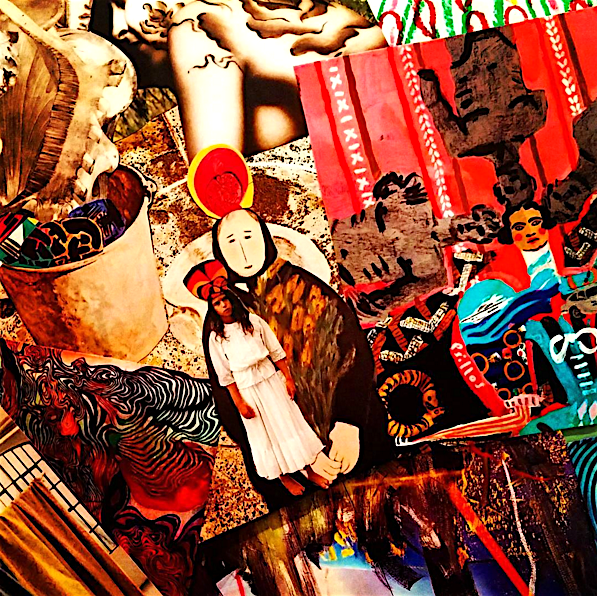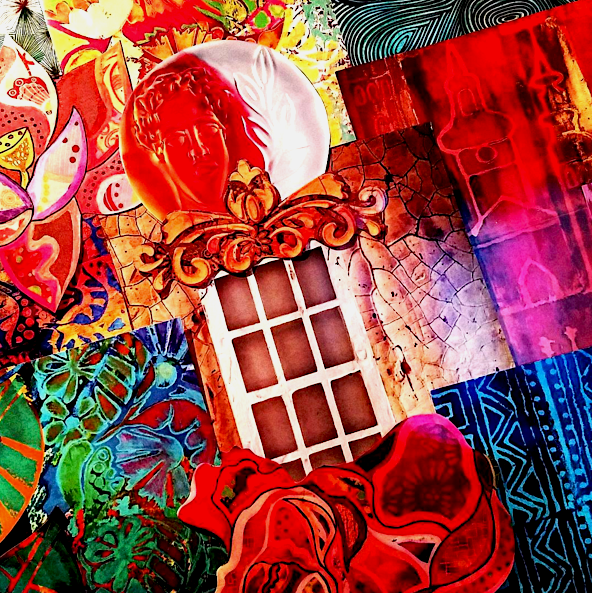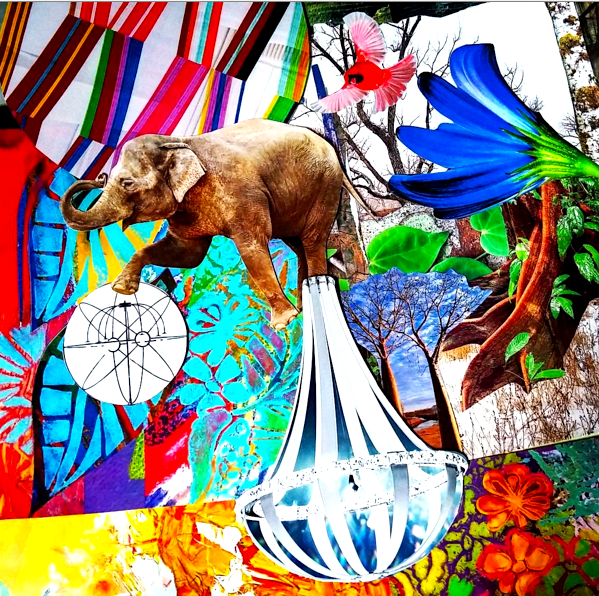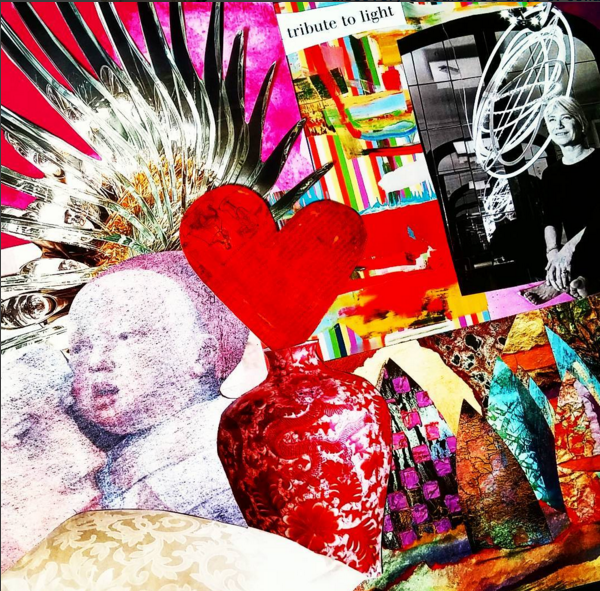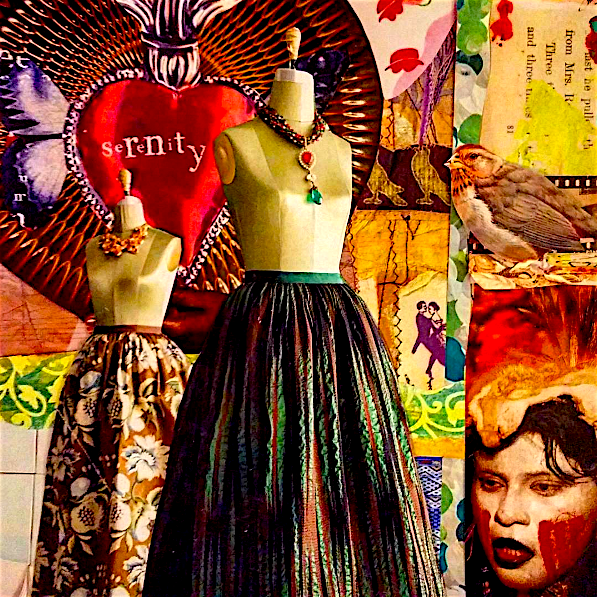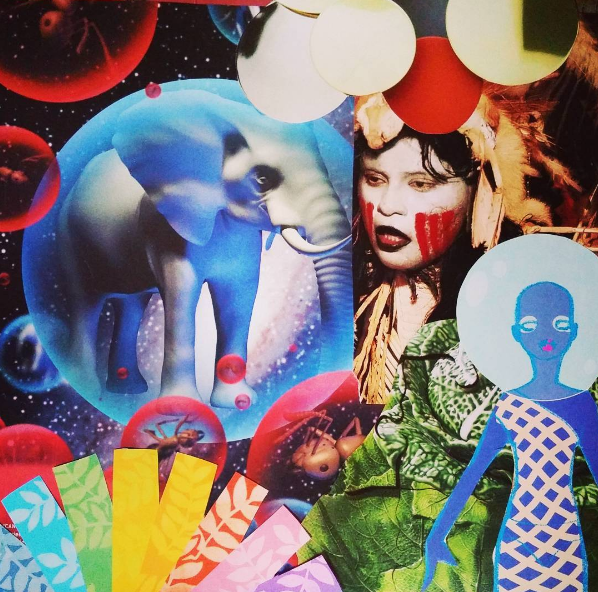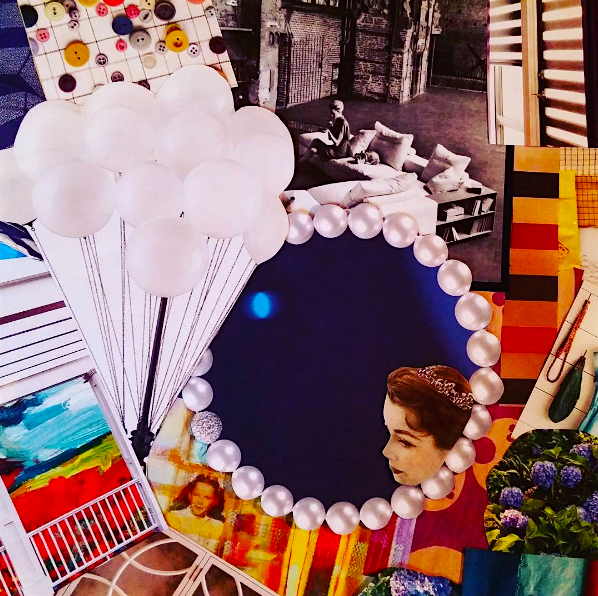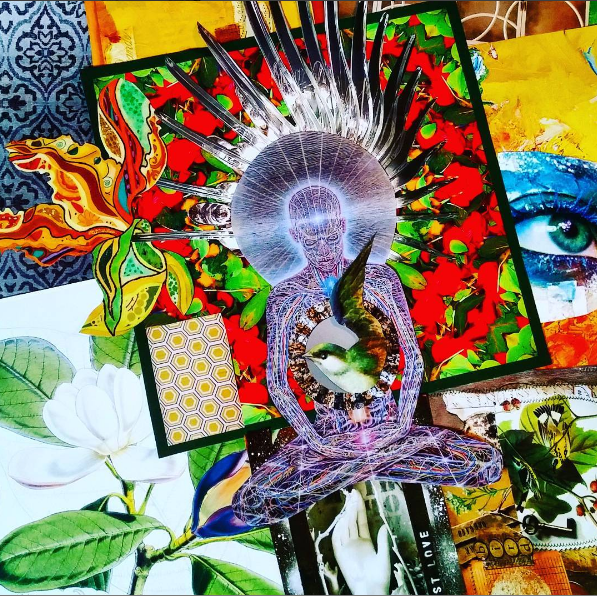 Expressing Erin

Witches, wild places, colour and words. I love that we inhabit a world of Magic. I adore the whimsical and the bright as well as the dark and the shadows. My heart lies in old folk tales and the wisdom of crones. I am endlessly inspired by the rainforest in which I live, the animals, the waterways. I am always inspired by my children and the ease with which they pass through worlds.
I am devoted to art journaling because it is first and foremost a place to PLAY. It is where I can make a mess, splash ink and draw antlers on everything. Things happen when you journal every day. When we consistently show up to the page, even in the smallest of ways, we give ourselves the space to be seen, heard and felt. I think this is the greatest act of self-love.
~Erin
Art Journaling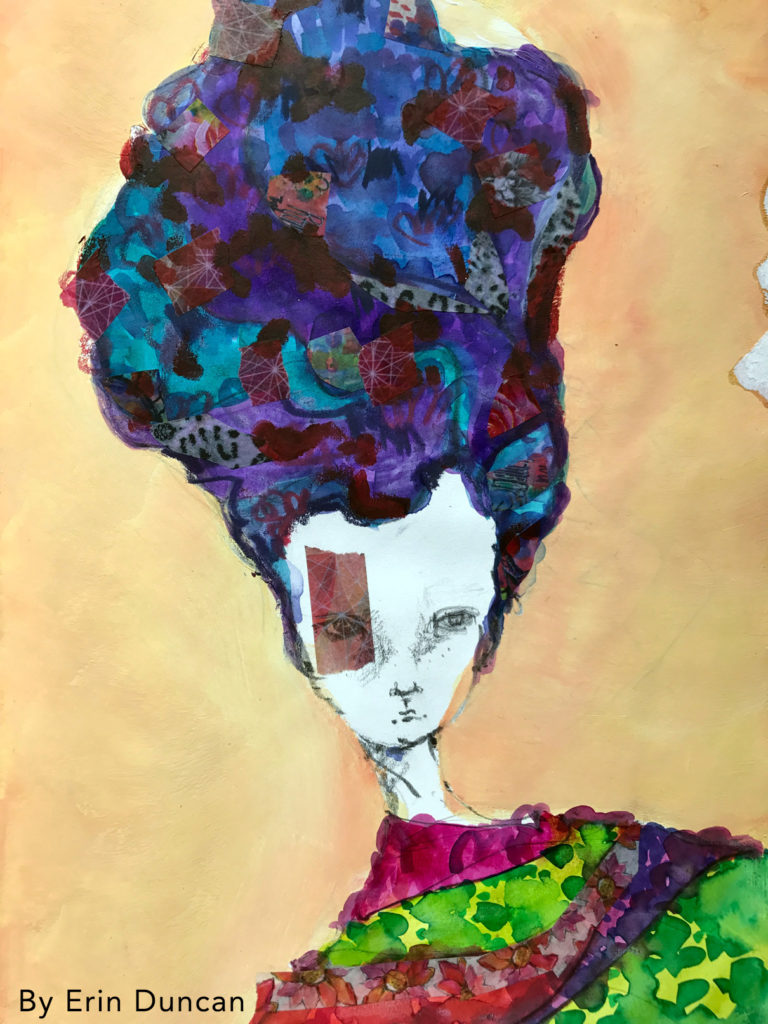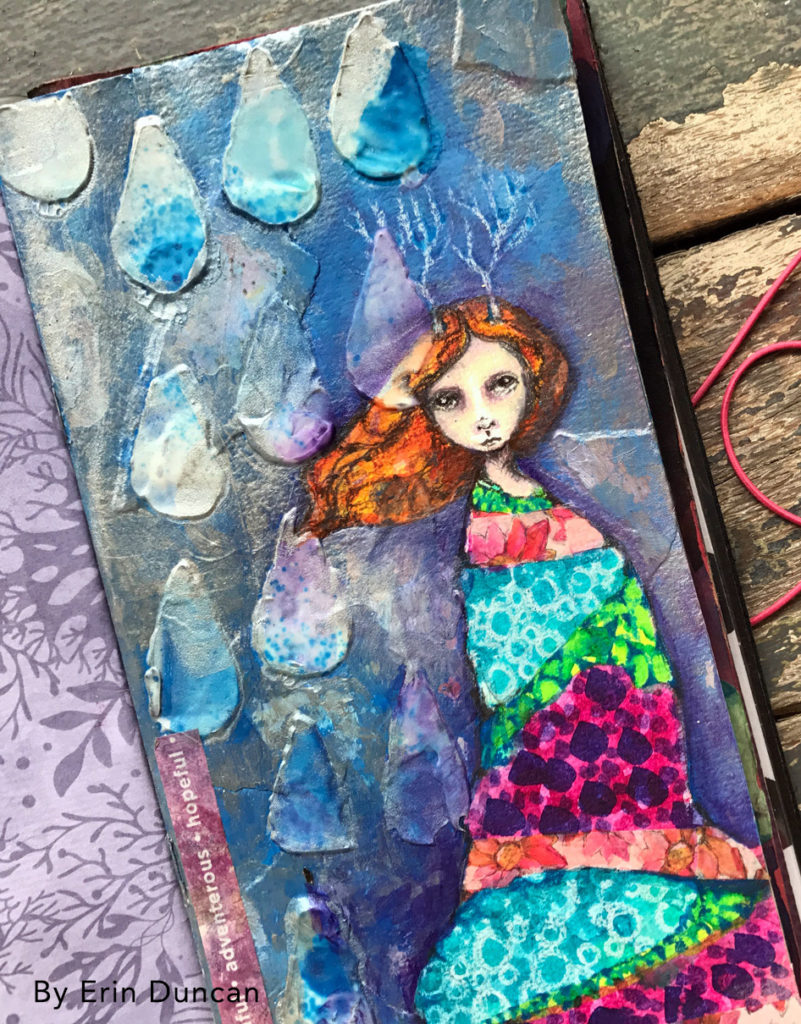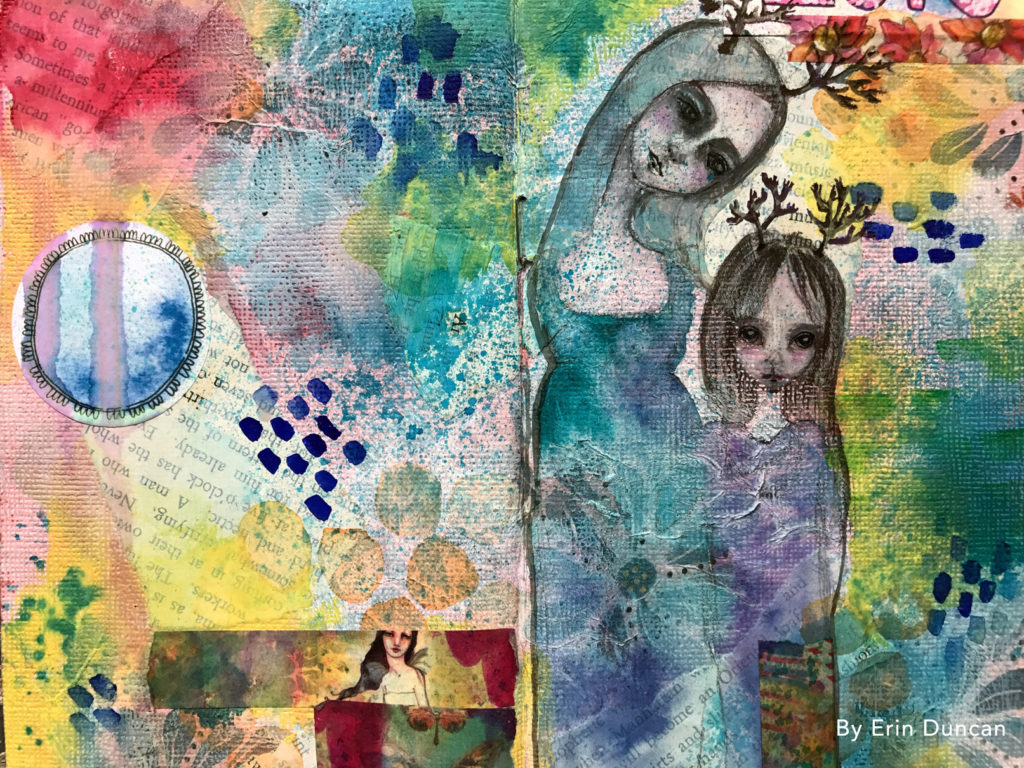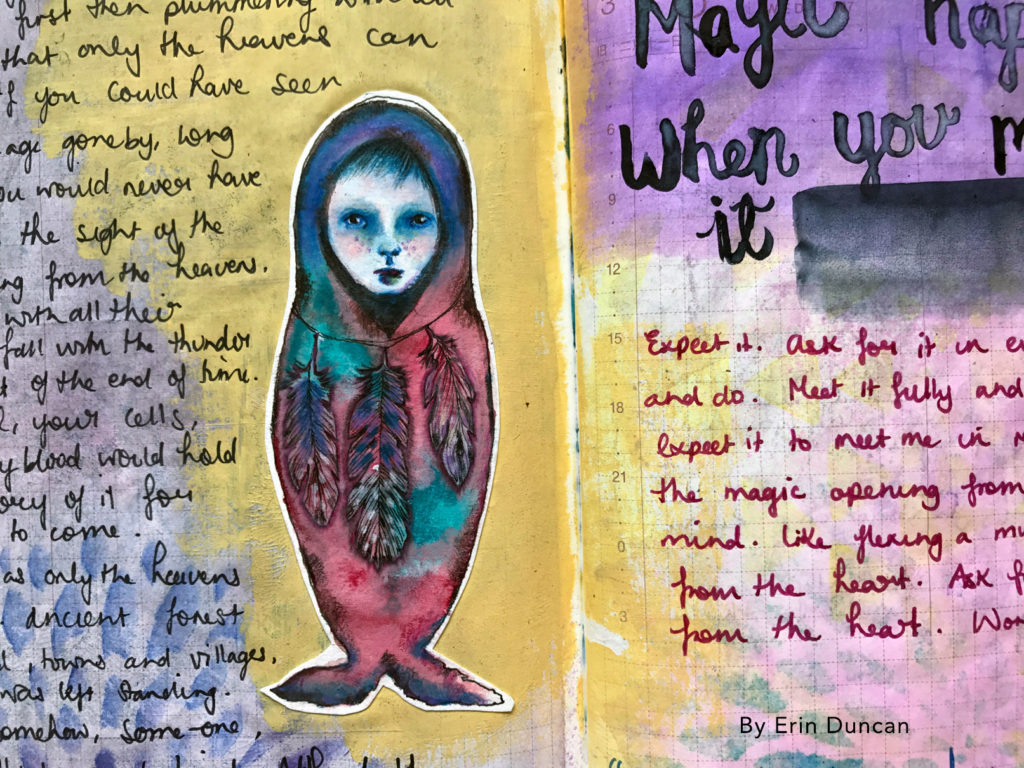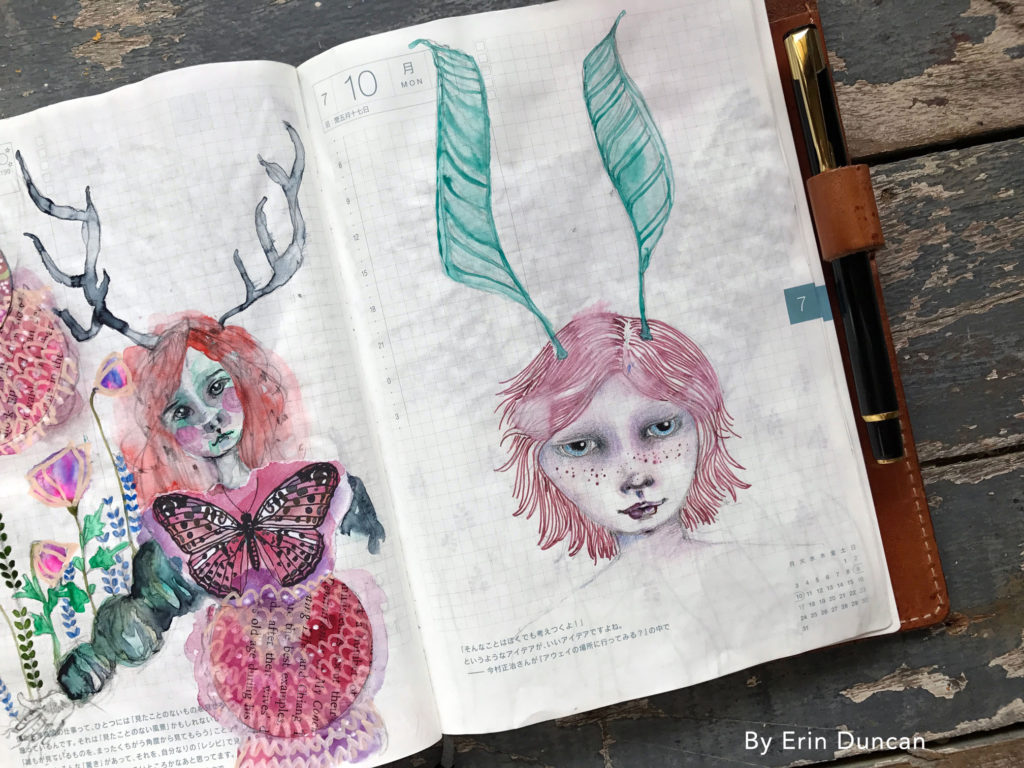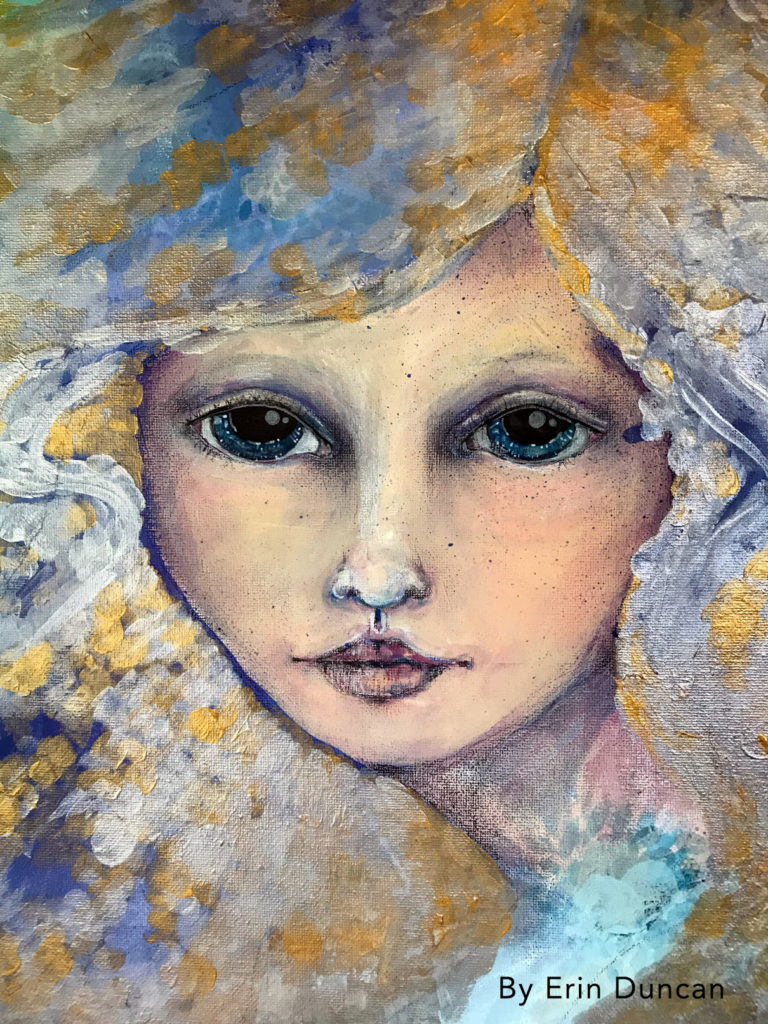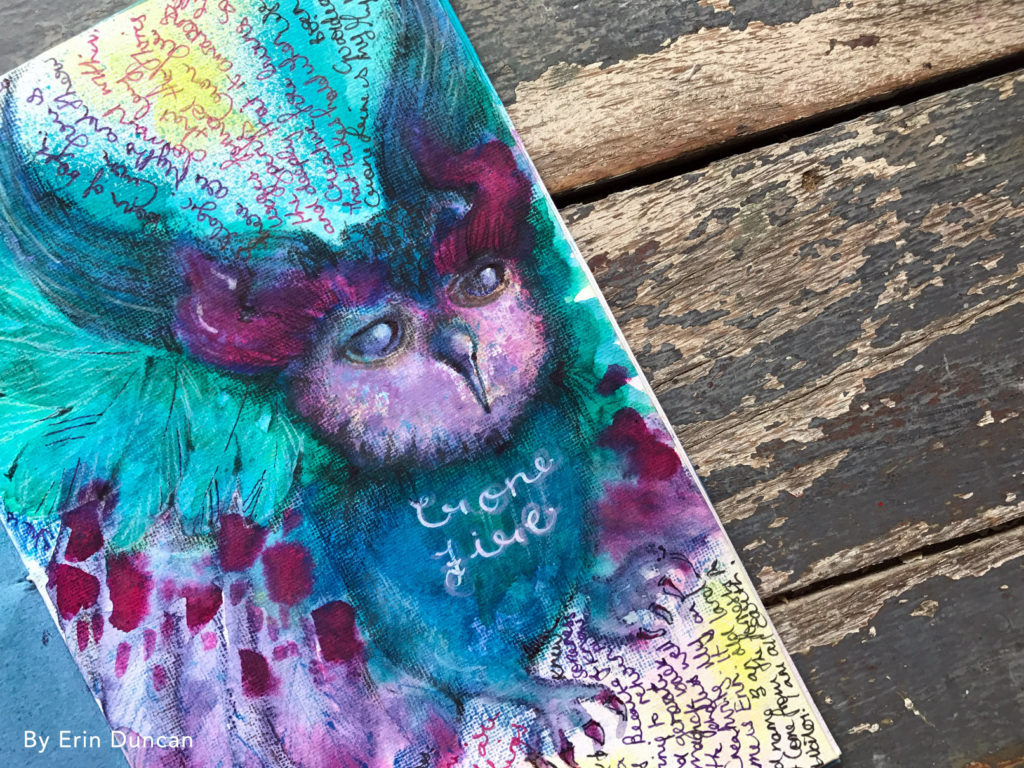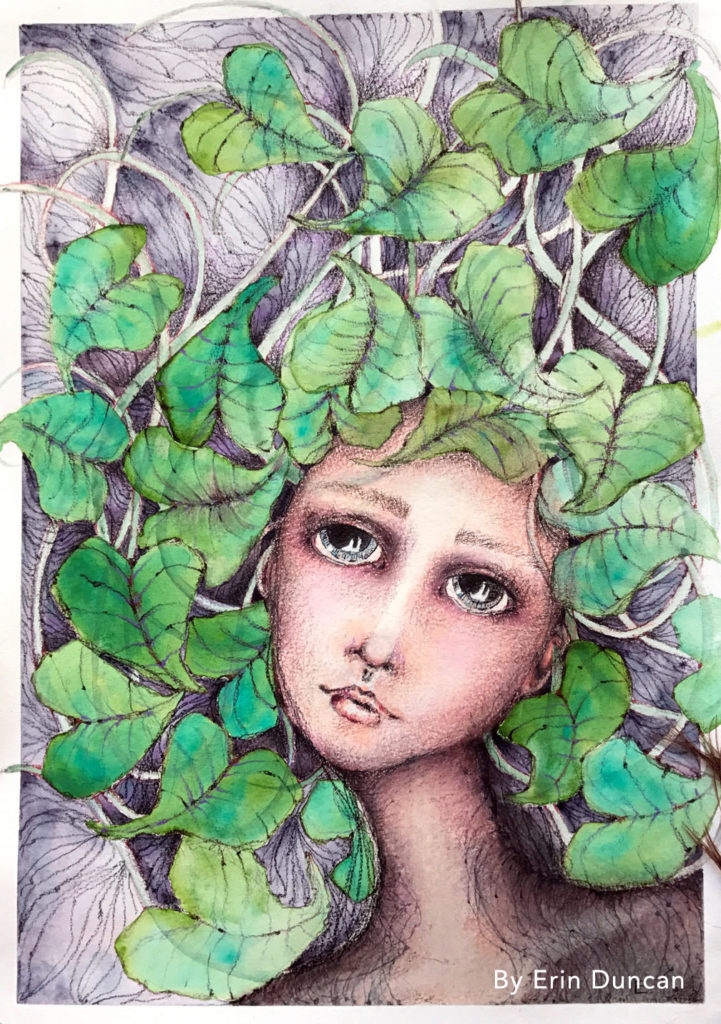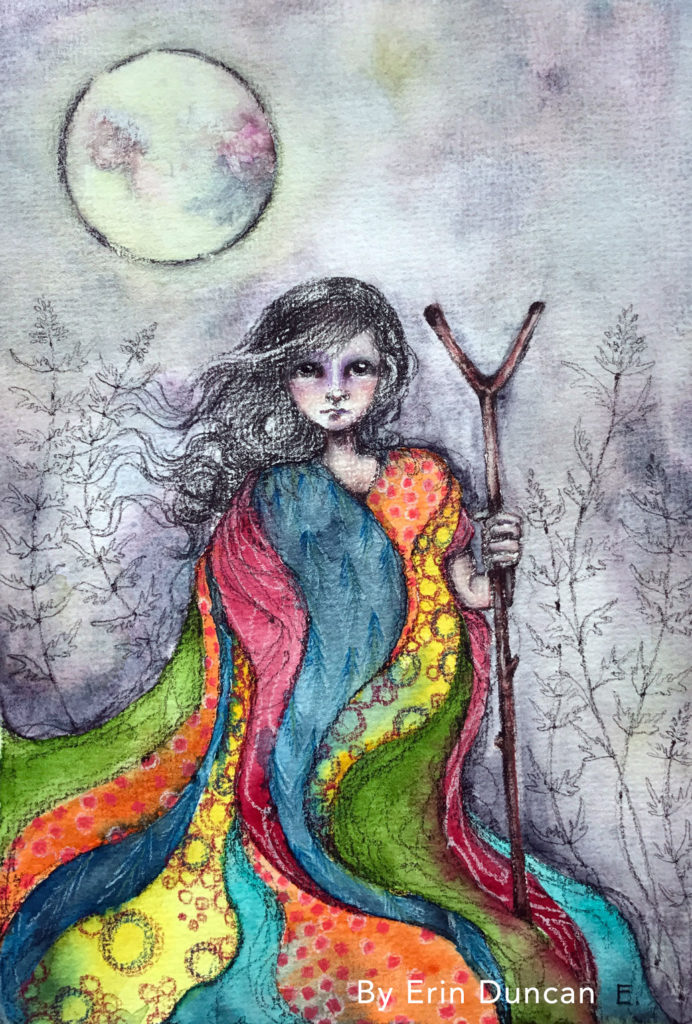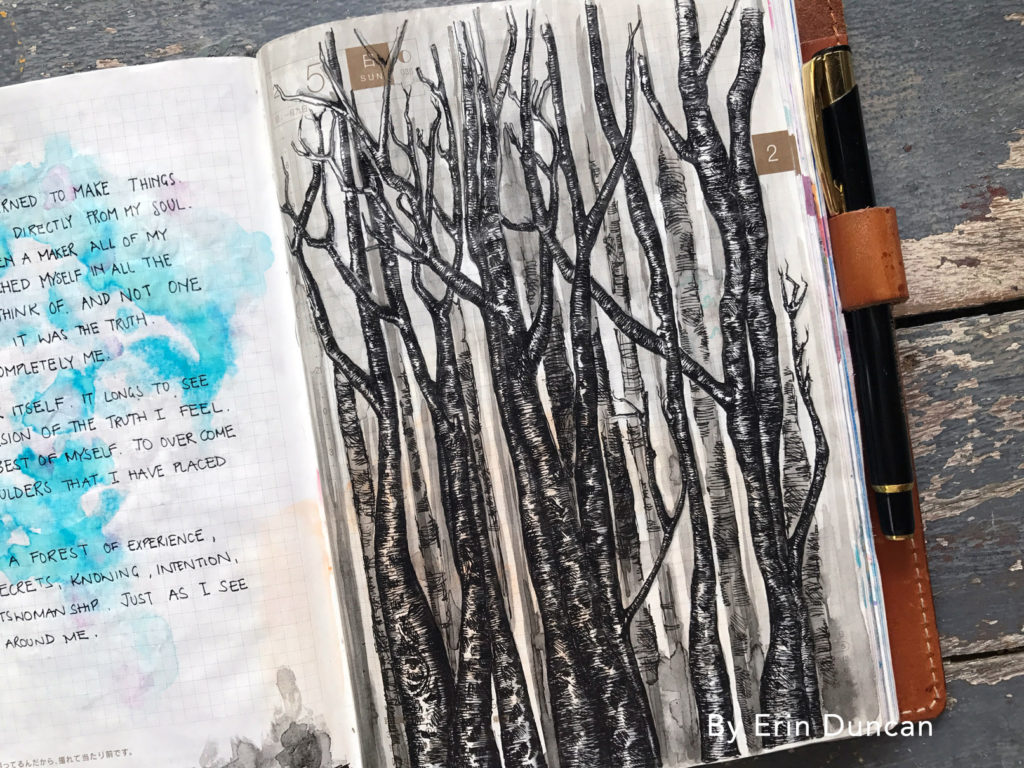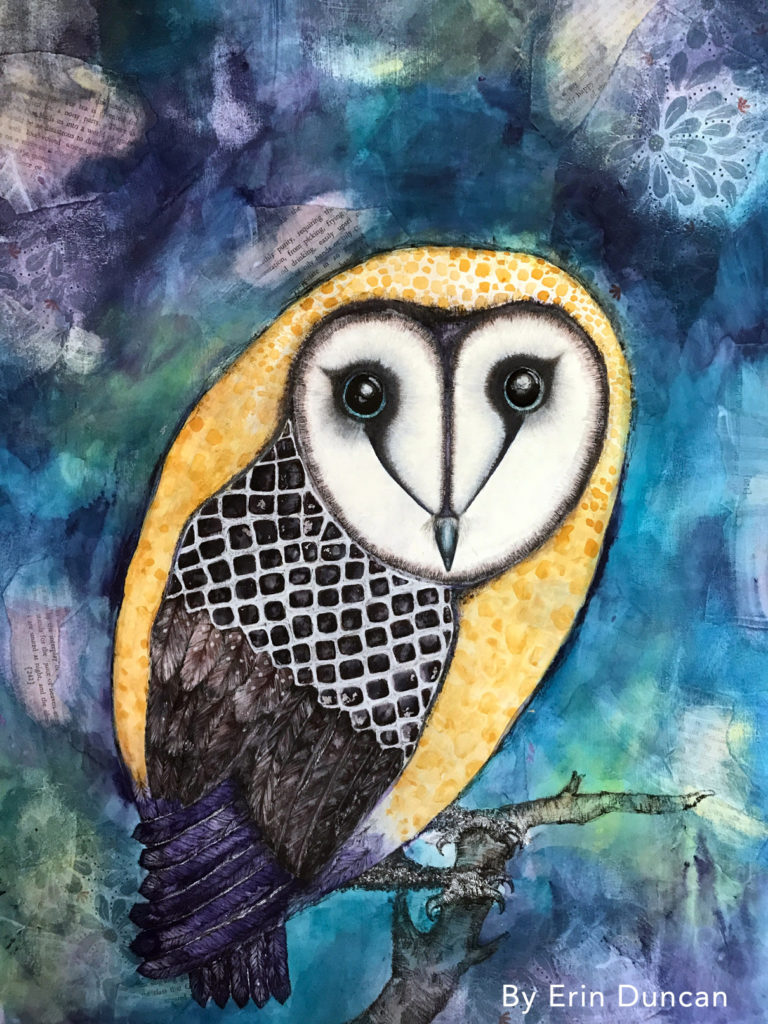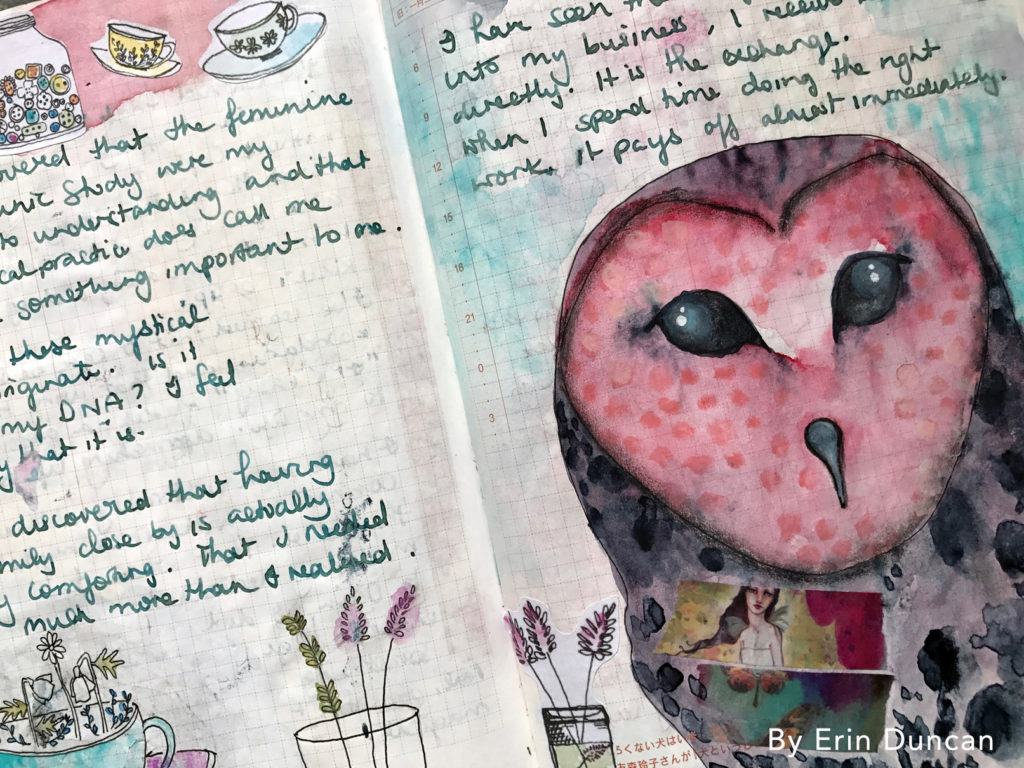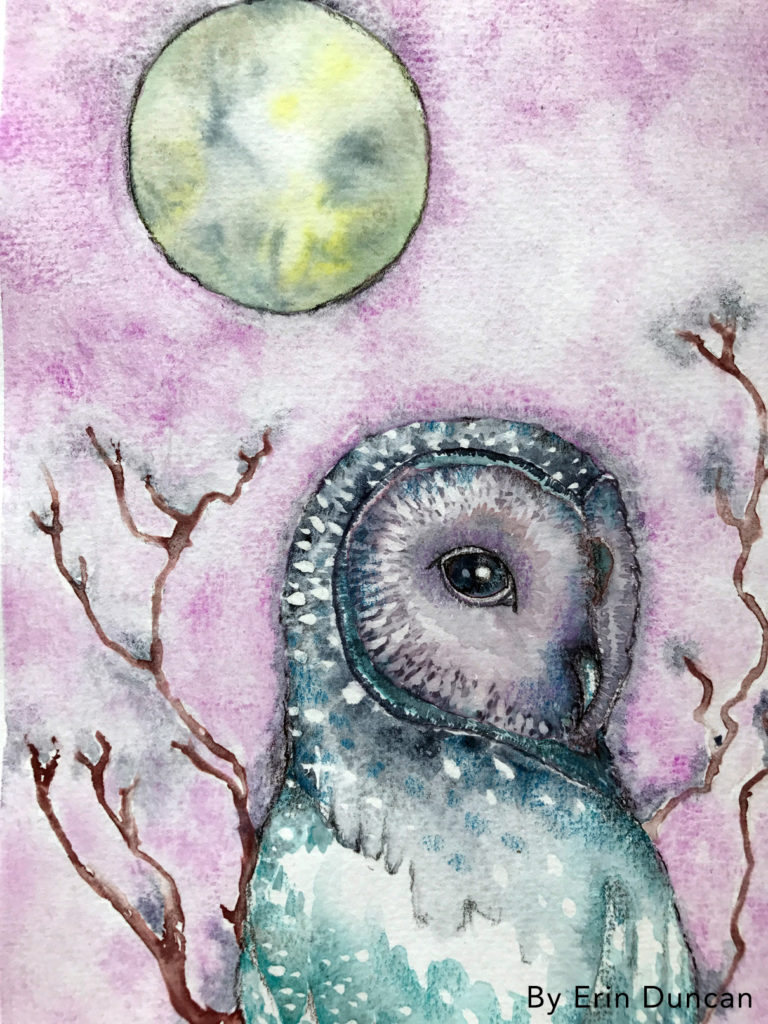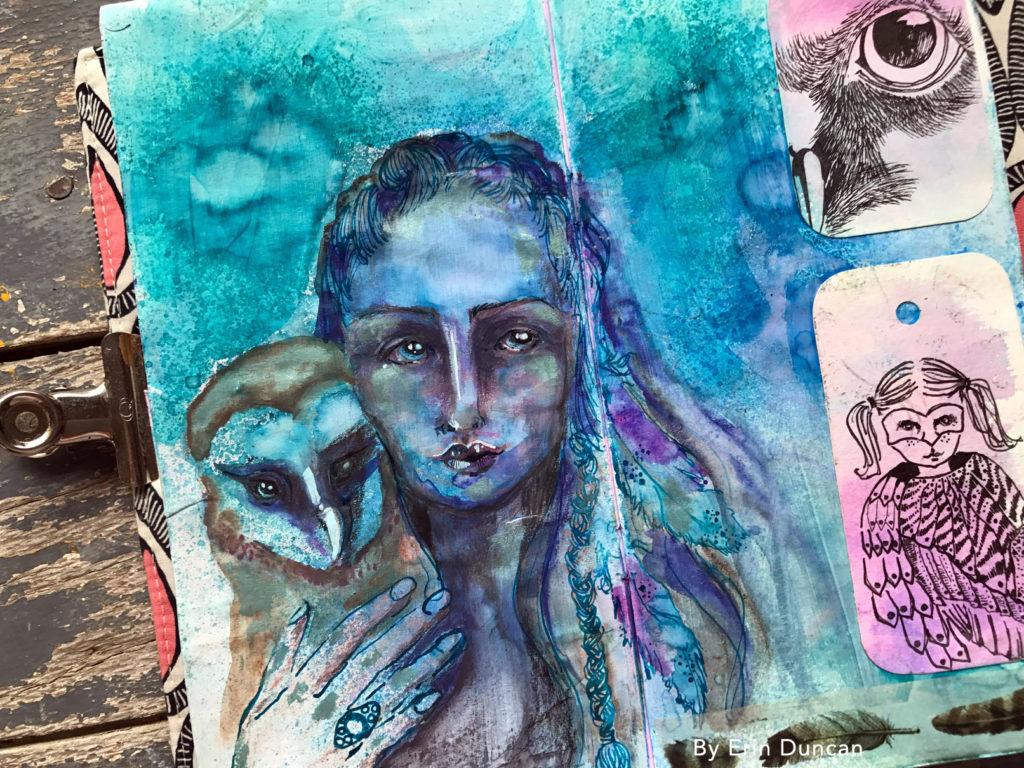 Expressing Li

I am passionate about finding beauty. Sometimes beauty arrives in grand sparkly forms. Other times, it is quiet and unassuming. Or we might find them in unexpected circumstances so unlike anything beautiful that one might almost miss it.
I make finding beauty a practice. I go for walks around the neighborhoods. I travel. I sit in cafes and indulge in my hot chocolate. I immerse myself in books and inspiring websites. I walk bare feet at the seaside and feel the sand and water between my toes. I relish my solitude. I sit with my feelings. Seeing my plants grow and bloom gives me so much joy. I love bringing pieces of nature into my home. The invigorating scent of summer lifts my spirit.
I breathe. I remind myself to slow down. It clears my head. It reminds me what is important. And I choose to notice the beauty that is a part of my life.
Beauty – in all its tangible and intangible forms inspires me to create.
My cameras are my tools. Through the viewfinder, I see the world in different perspectives. I capture the moments, the thoughts and the beauty in the ordinary moments.
                                                        ~ Li
---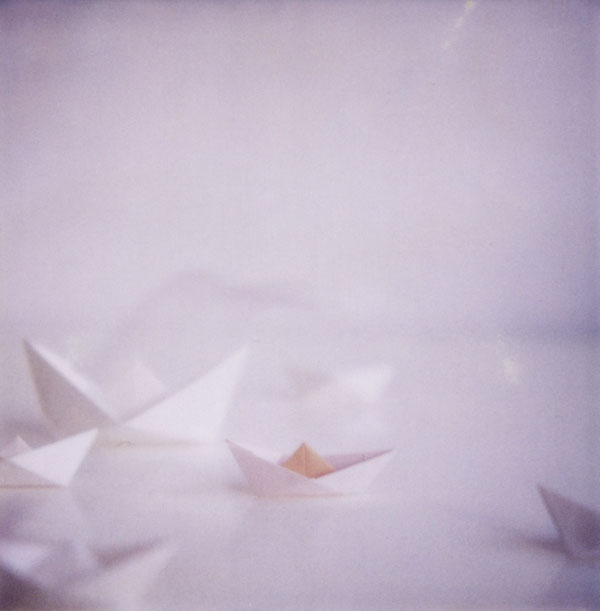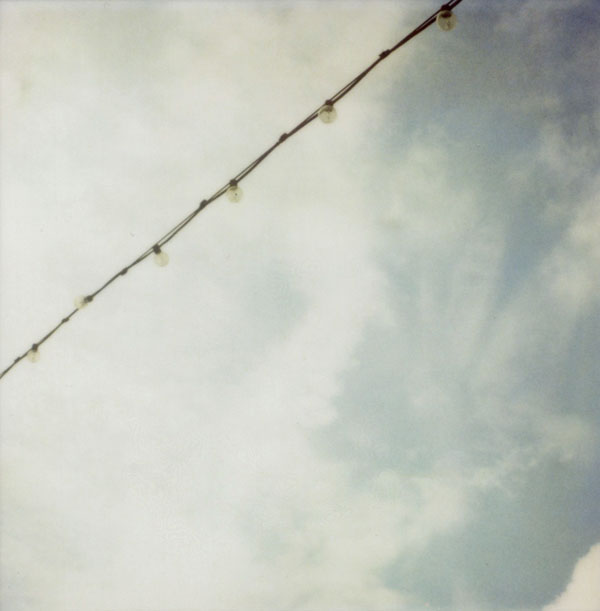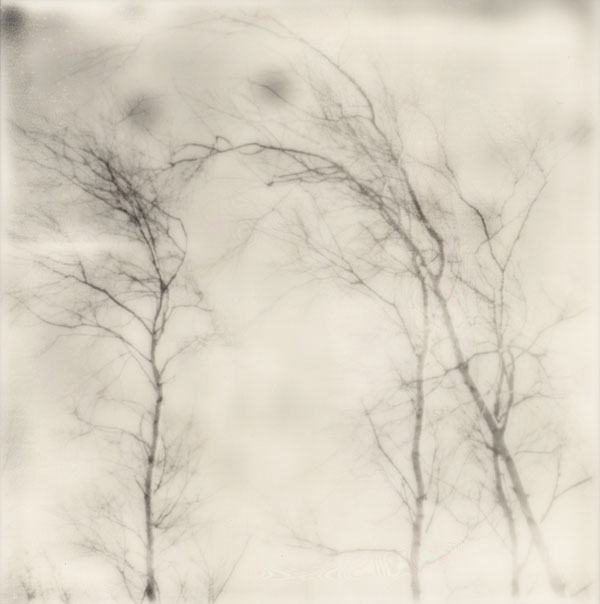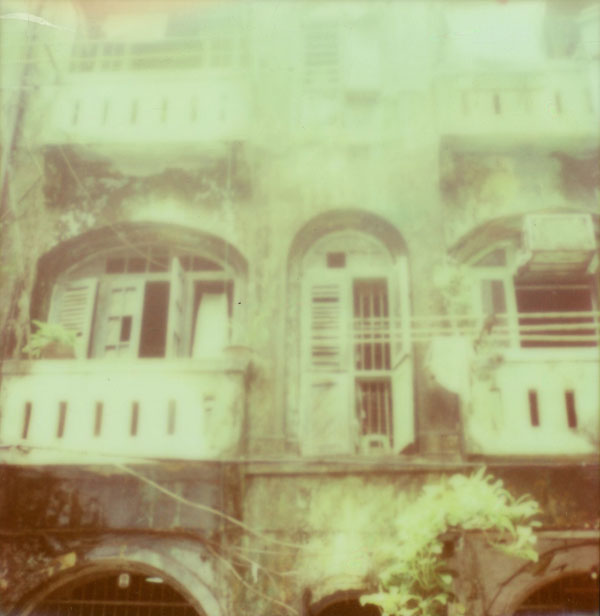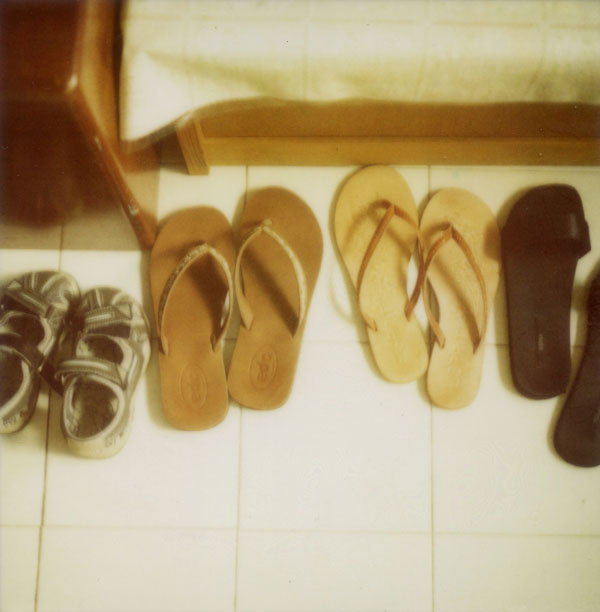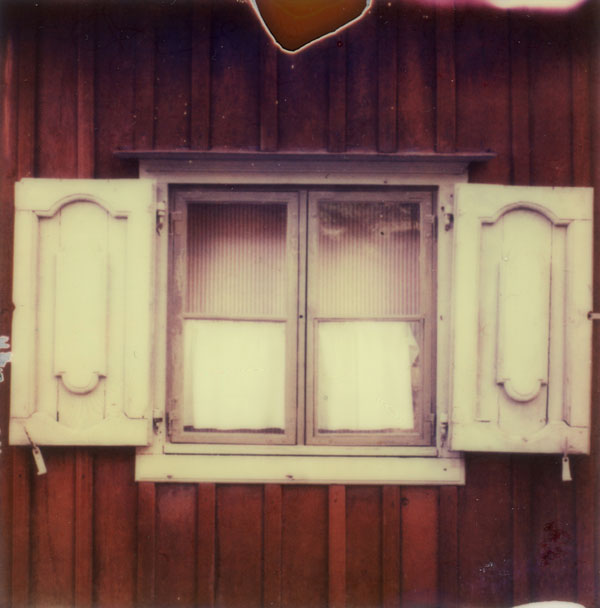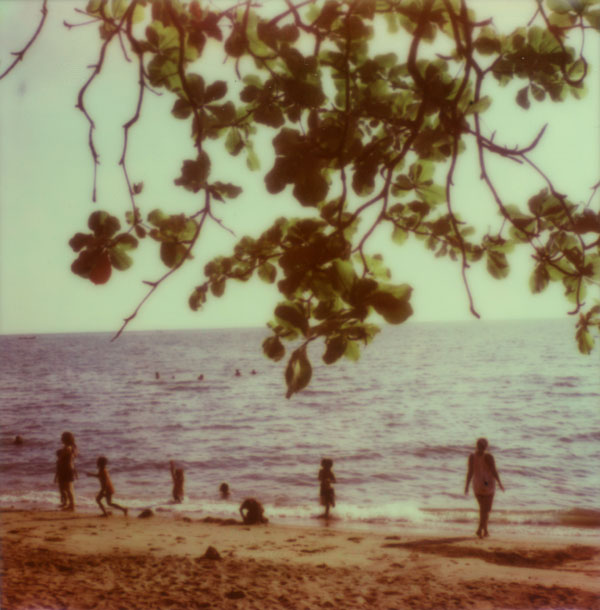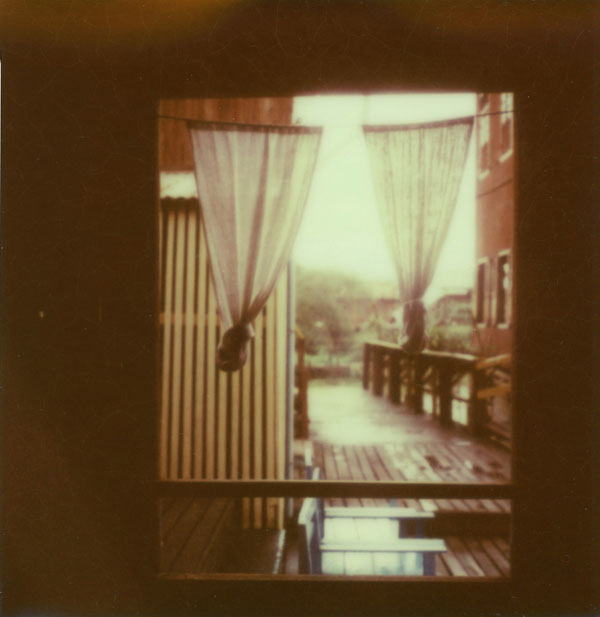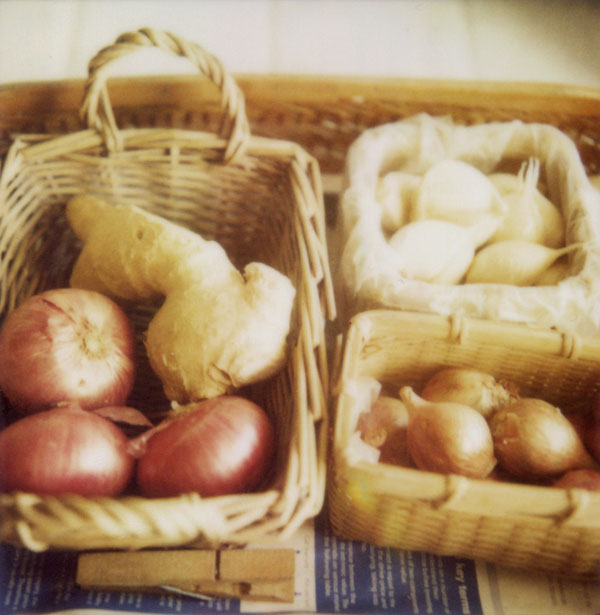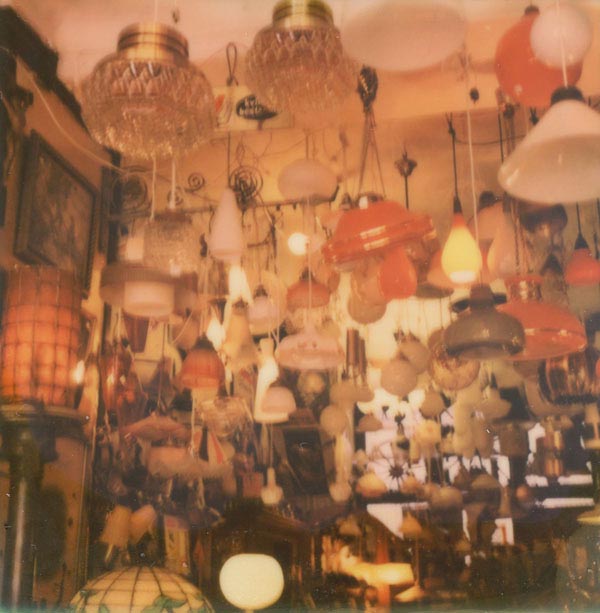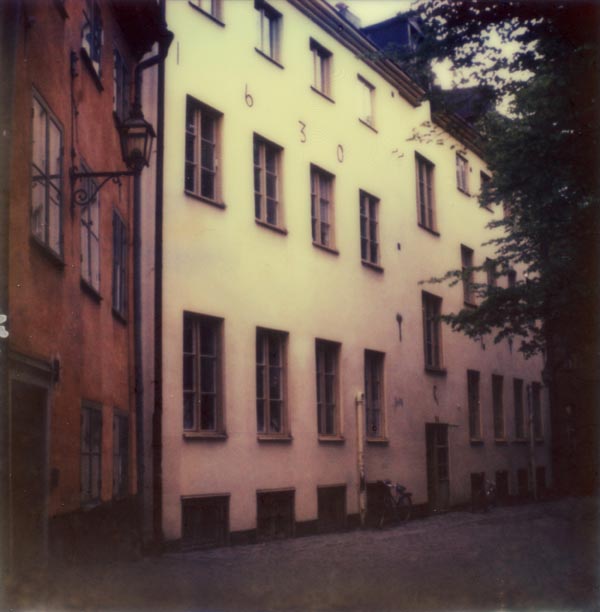 Expressing Dody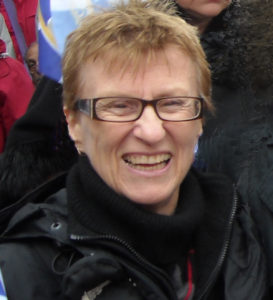 On Glass Art
"I've always been putting pieces together in one form or another. Started sewing at a young age and progressed into glass in my forties. Executing stained glass requires a dual nature; initially a creative side for the design process; then a highly technical side for the cutting and assembling. Also an ability to work alone or be alone. But after 25 years in glass, and a serious bout of lead poisoning, I've moved into mosaics. Less toxic but still putting pieces together."
On Hiking
"Long extended periods of hiking becomes a journey of self discovery. An interior exploration. You develop a greater understanding of yourself and also the world. An observance of nature. Something new is discovered in every journey. Like glass and art it requires keen preparation, deep focus, attention to detail; but most importantly it's all about endurance and overcoming difficulties. The challenge is to stay with it to completion."                  ~Dody
"The only journey worth taking is the journey within."
– Yeats
---
Mosaics & Glass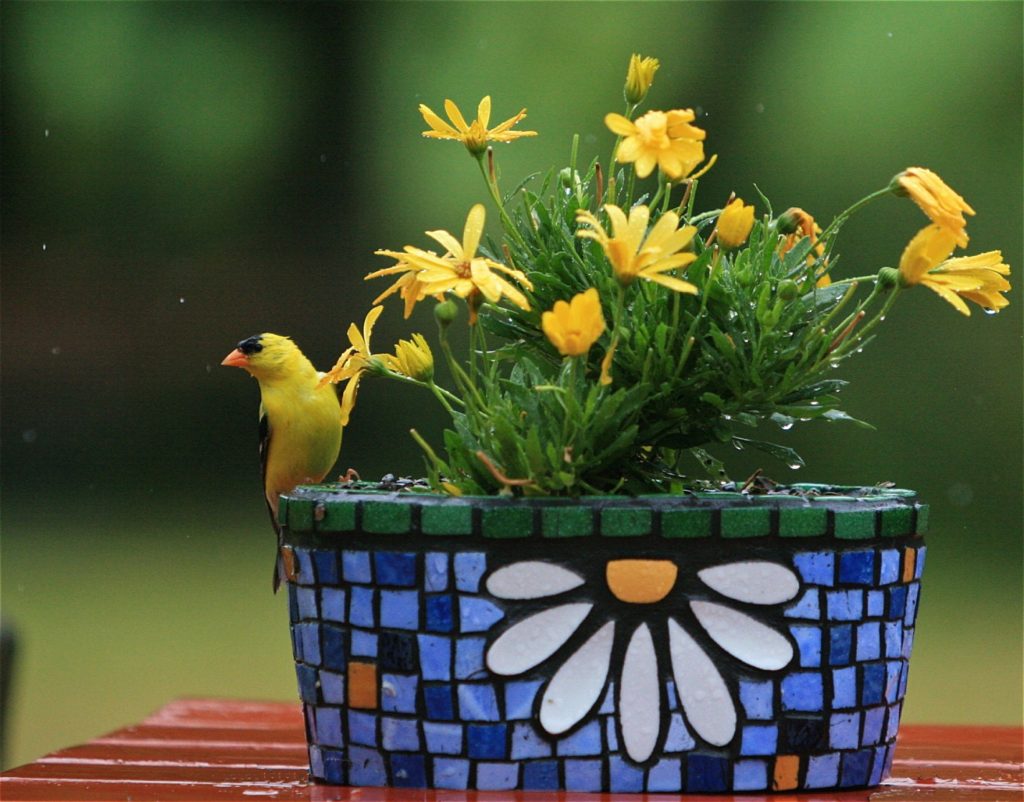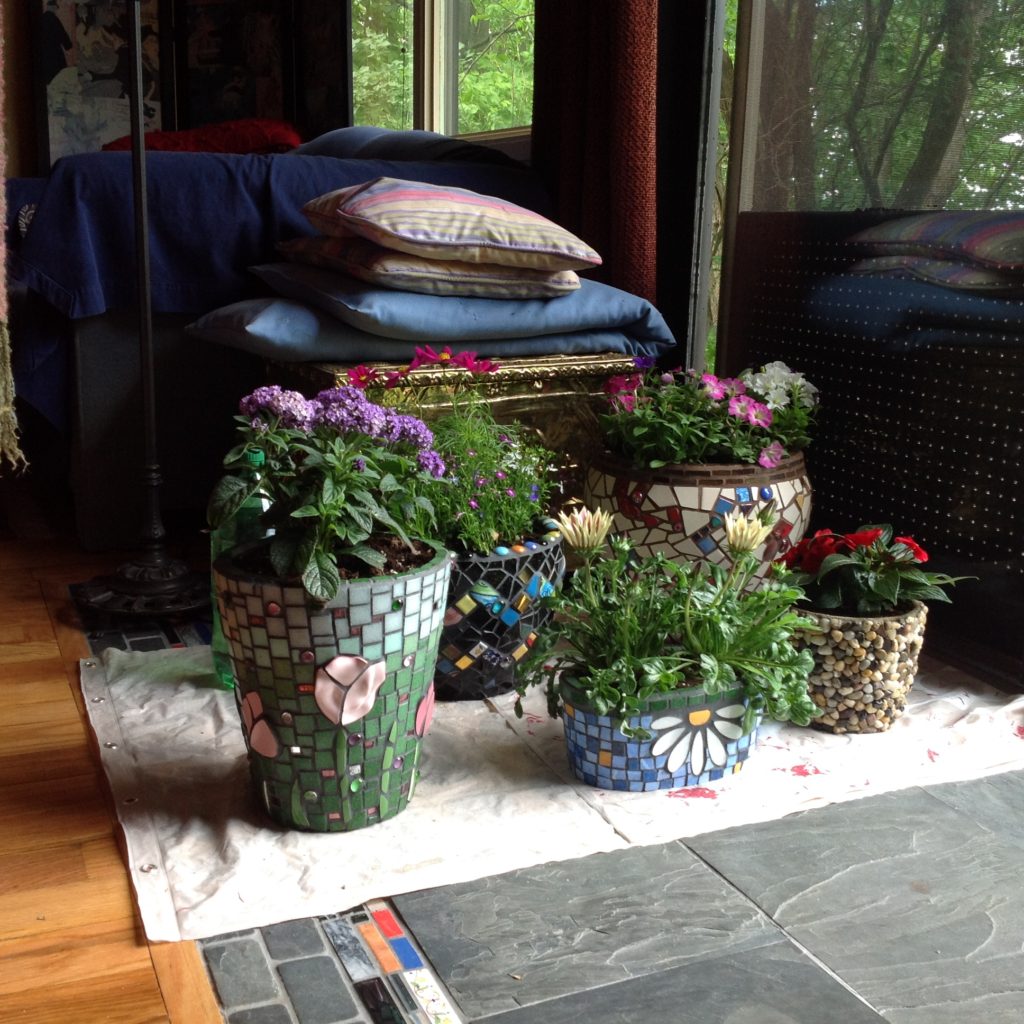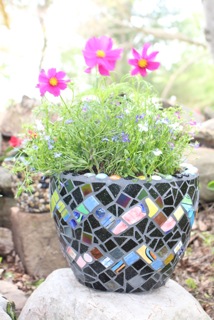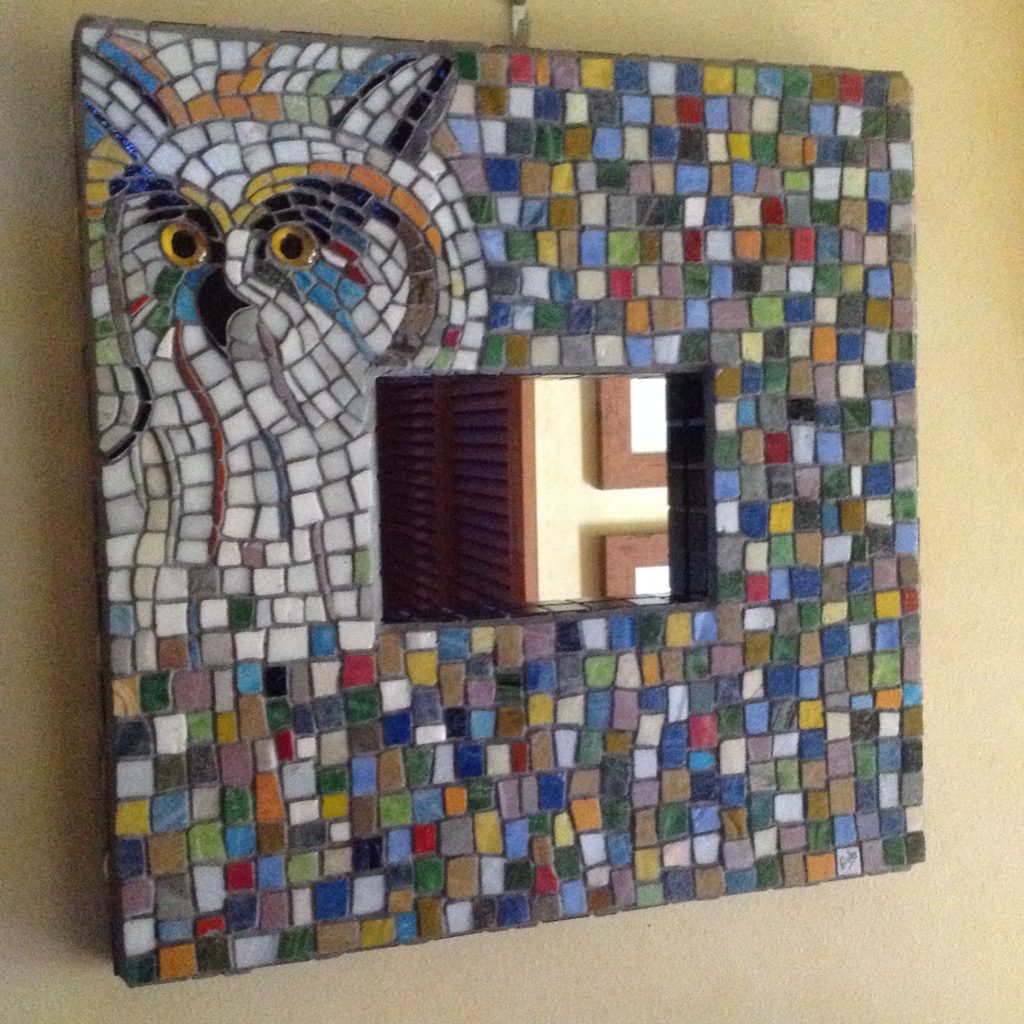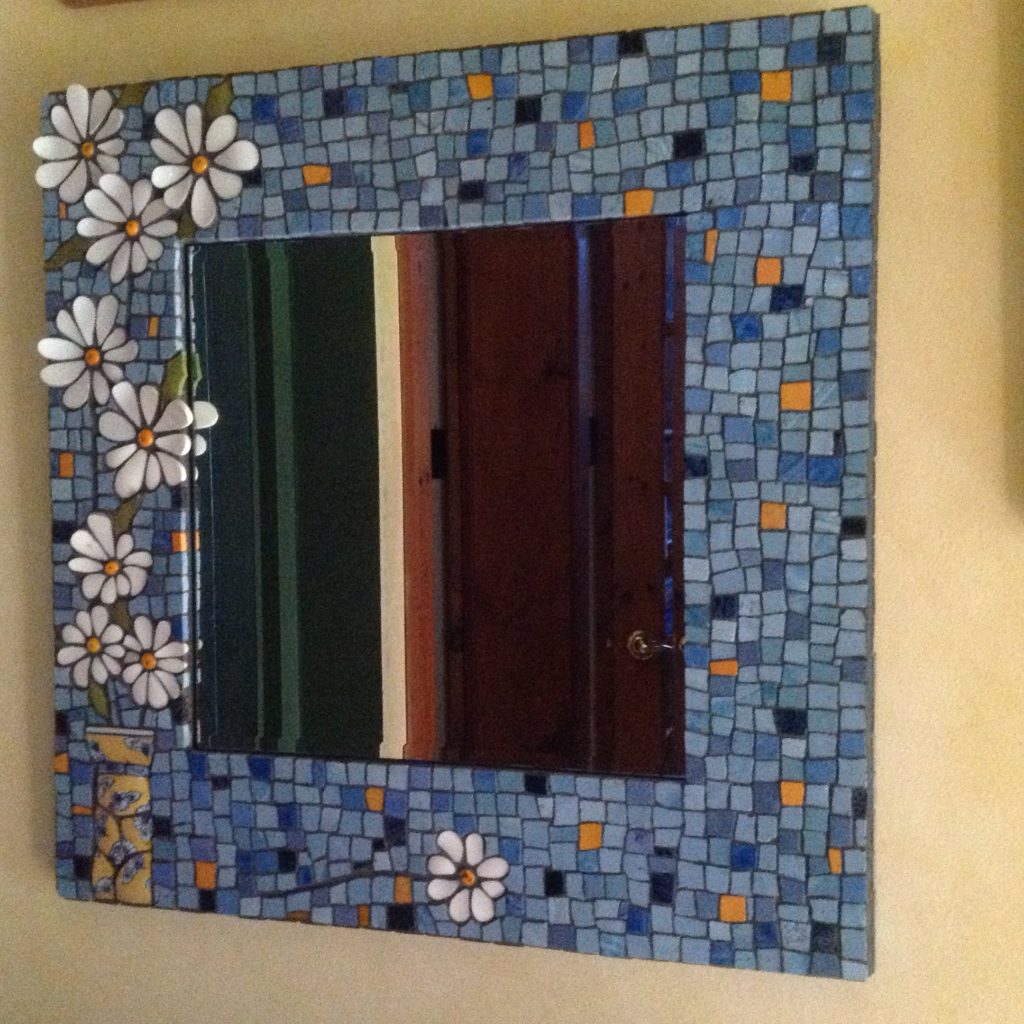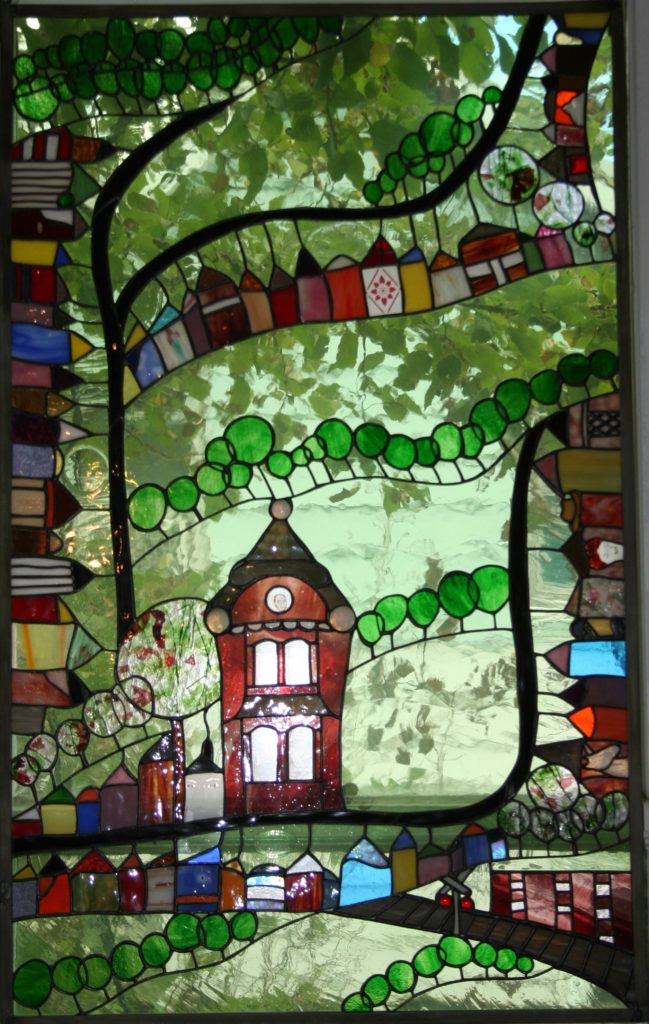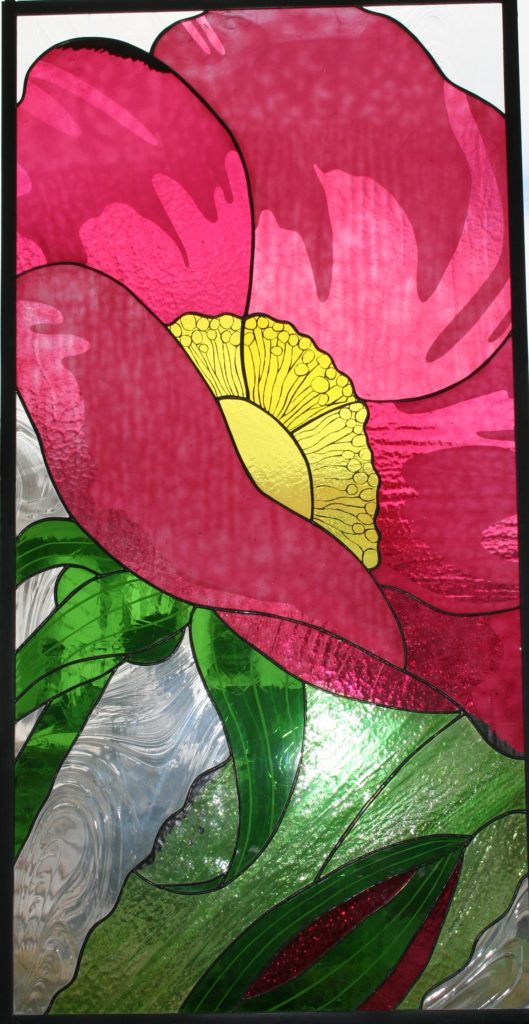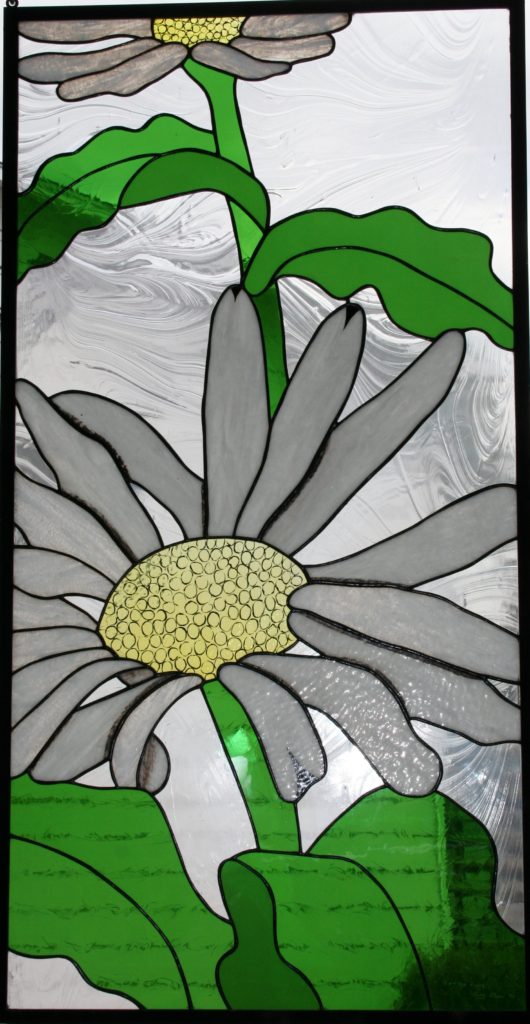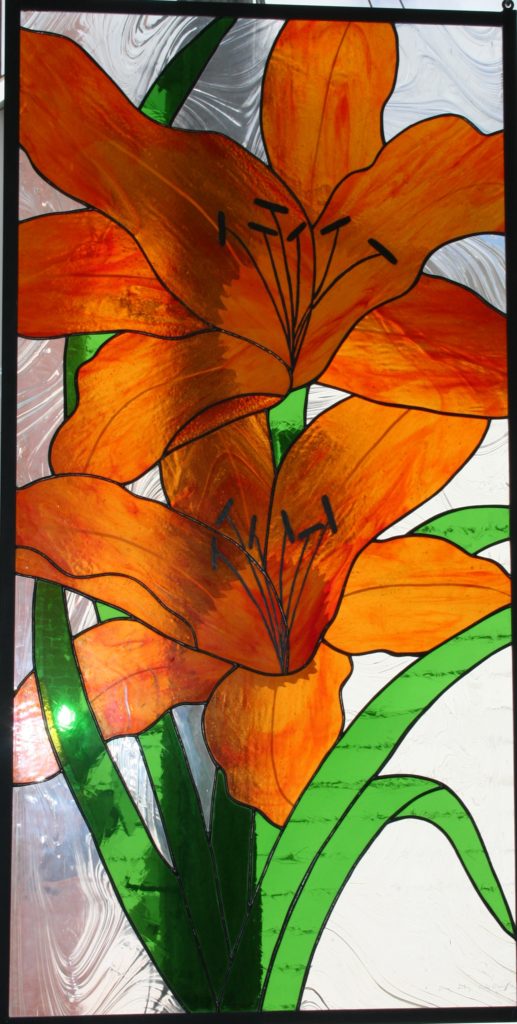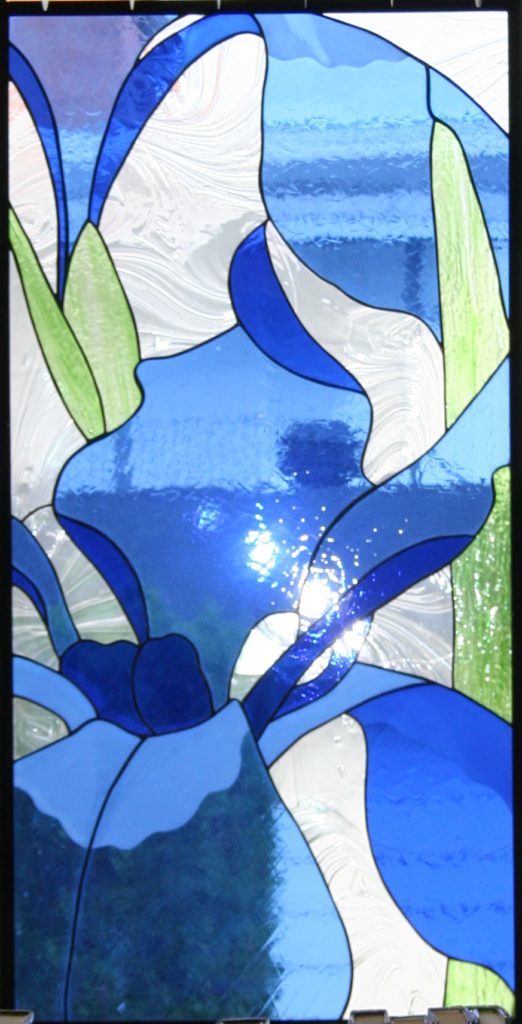 Expressing Karen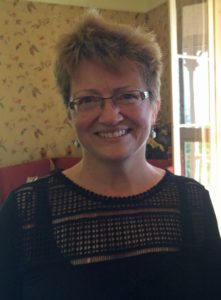 "Birds catch my attention almost everywhere I go. I see them, hear them, marvel at their beauty and their abilities. For 200 million years birds have been evolving, and yet since humans appeared — a mere 2 million years ago — their habitats are shrinking and their very existence is threatened. For now wherever we live they are all around us, abounding in all their wild practices, feeding, flying, sheltering, raising their young, vocalizing in a myriad of ways, infinitely fascinating — yet still, we take them for granted.
As I'm especially drawn to the contrast between birds' seeming fragility and their indisputable strength and vitality, I try to capture this juxtaposition in my images.
Most of all I raise my lens to them hoping to render moments they are simply being their own beguiling selves. I press the shutter in the hopes that one image will make a viewer see something that makes him or her more aware of the presence and importance of birds, and heighten their respect and appreciation of them in their own environment."
                                                 ~Karen
---
Bird Collection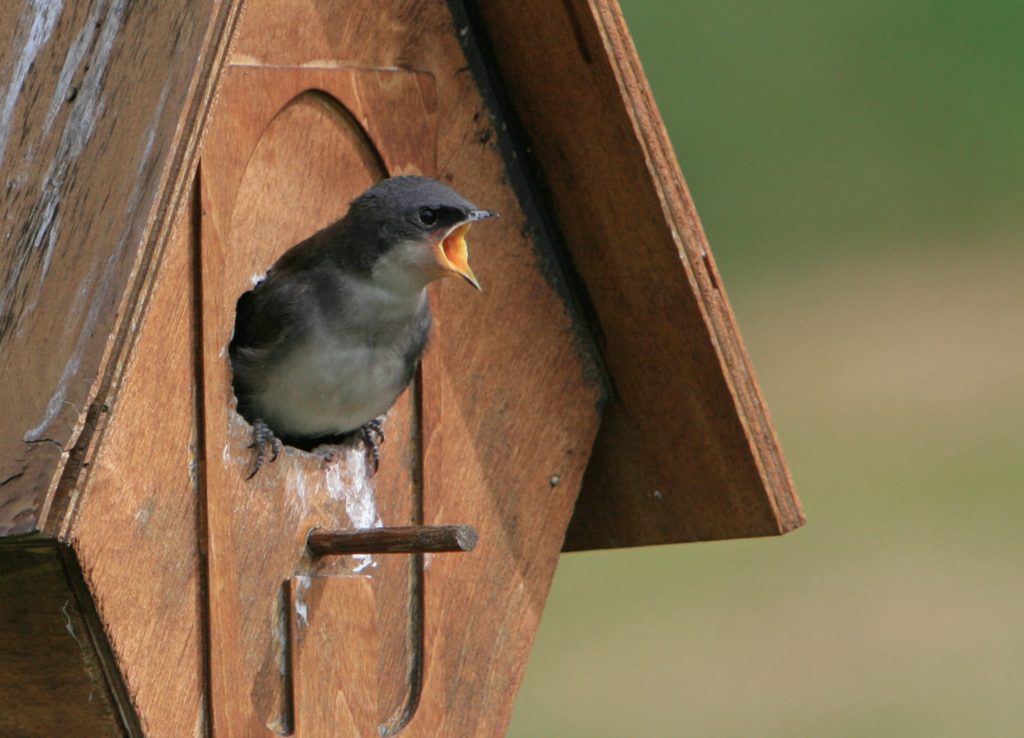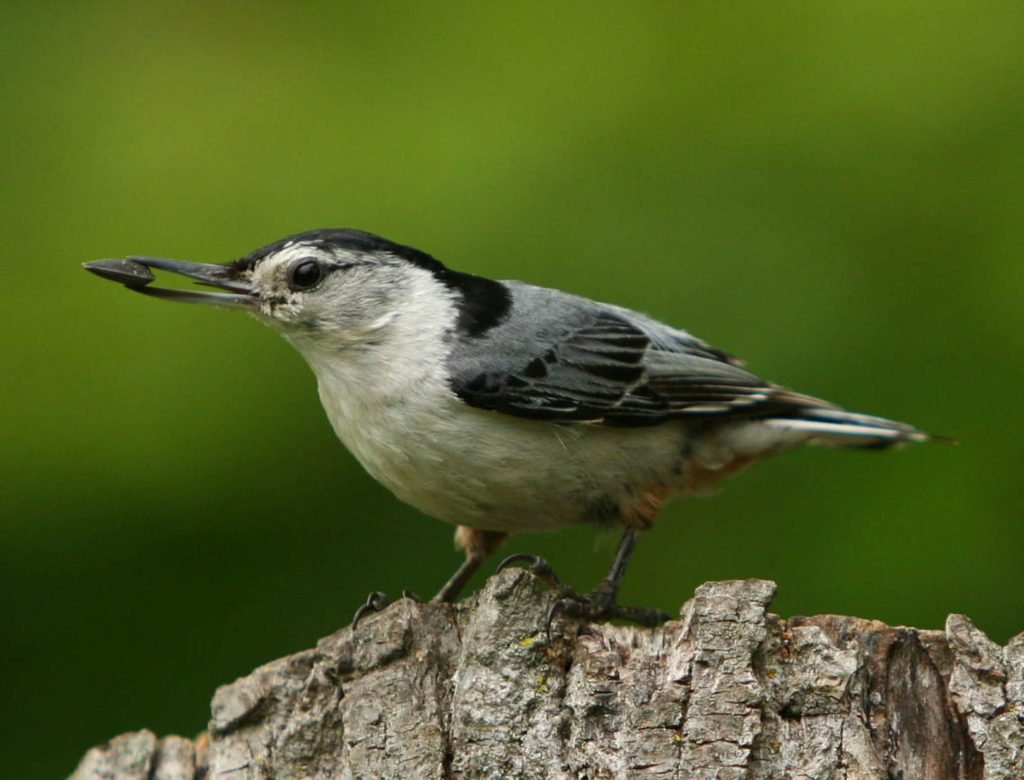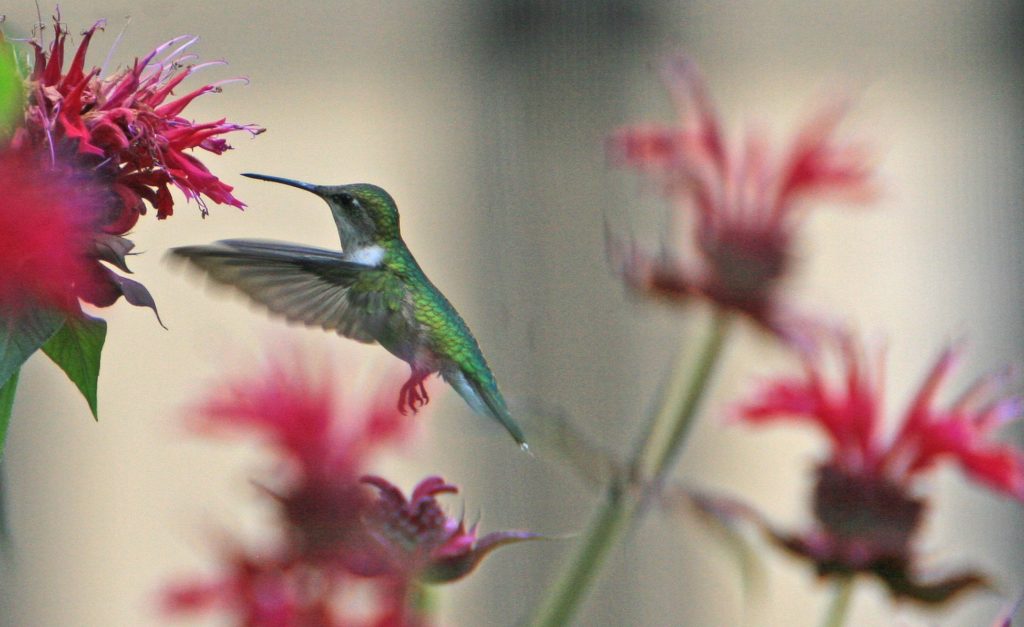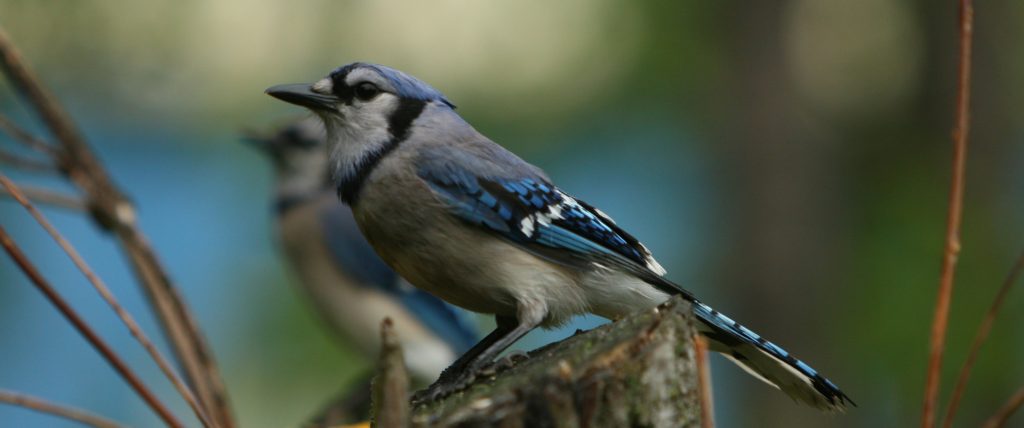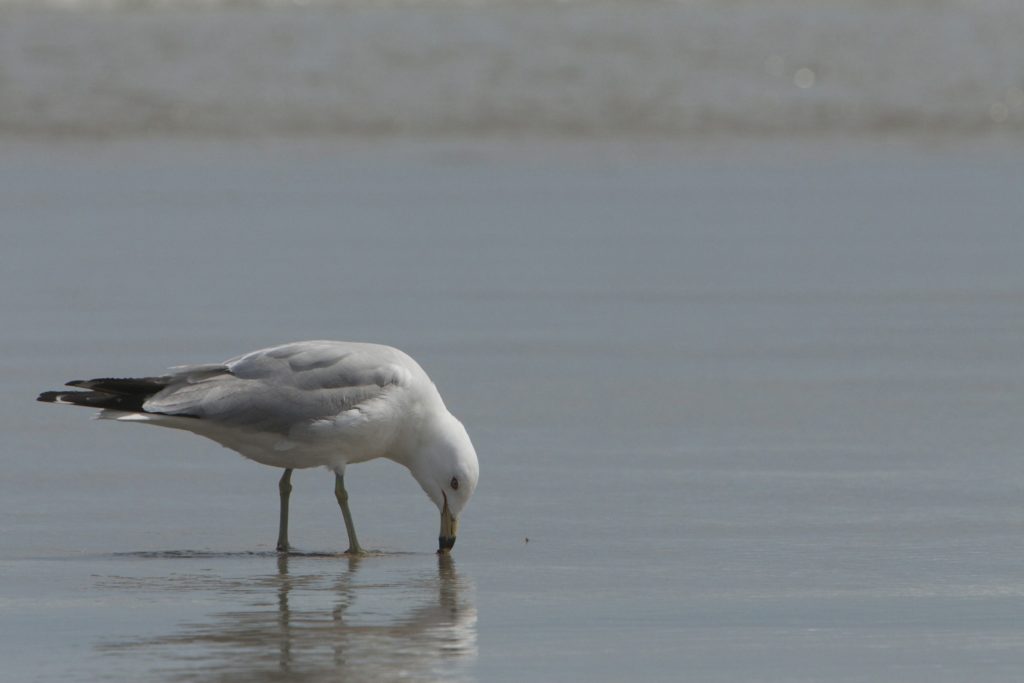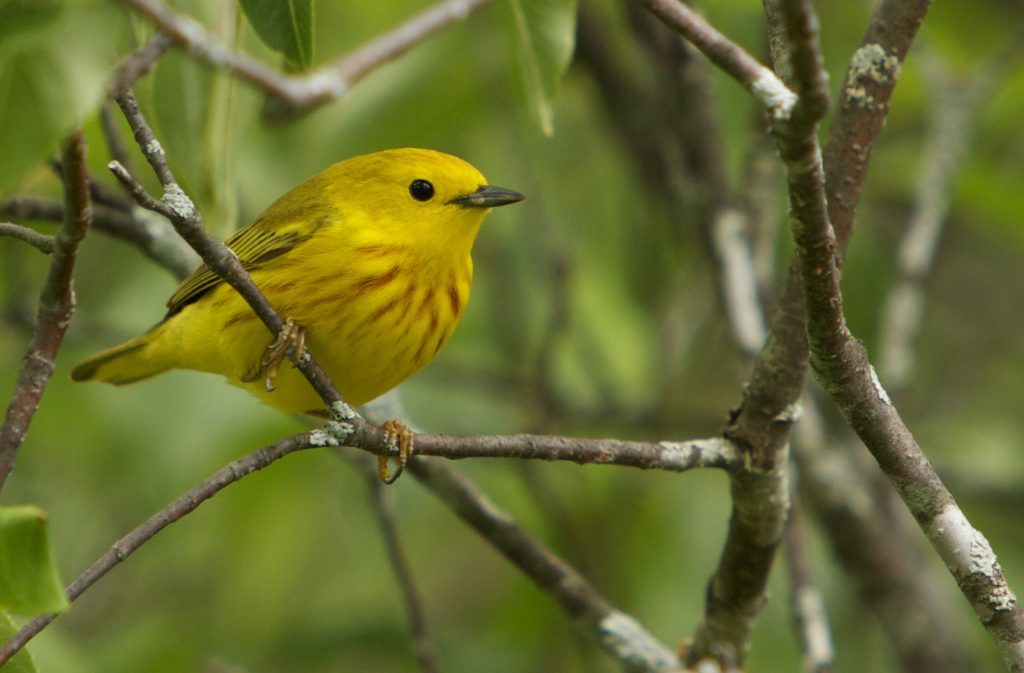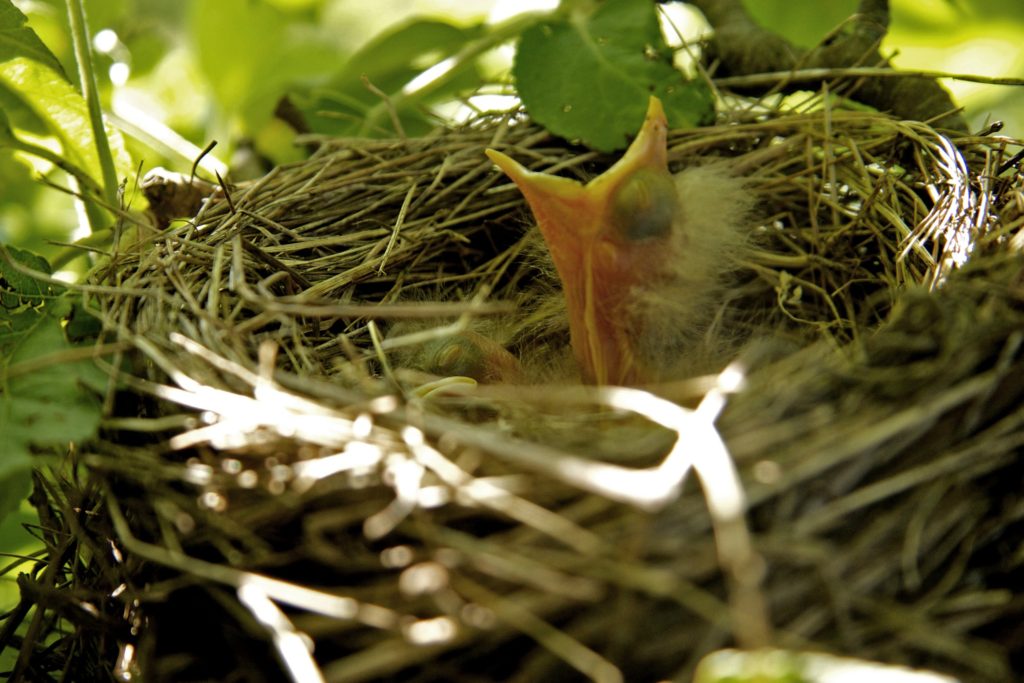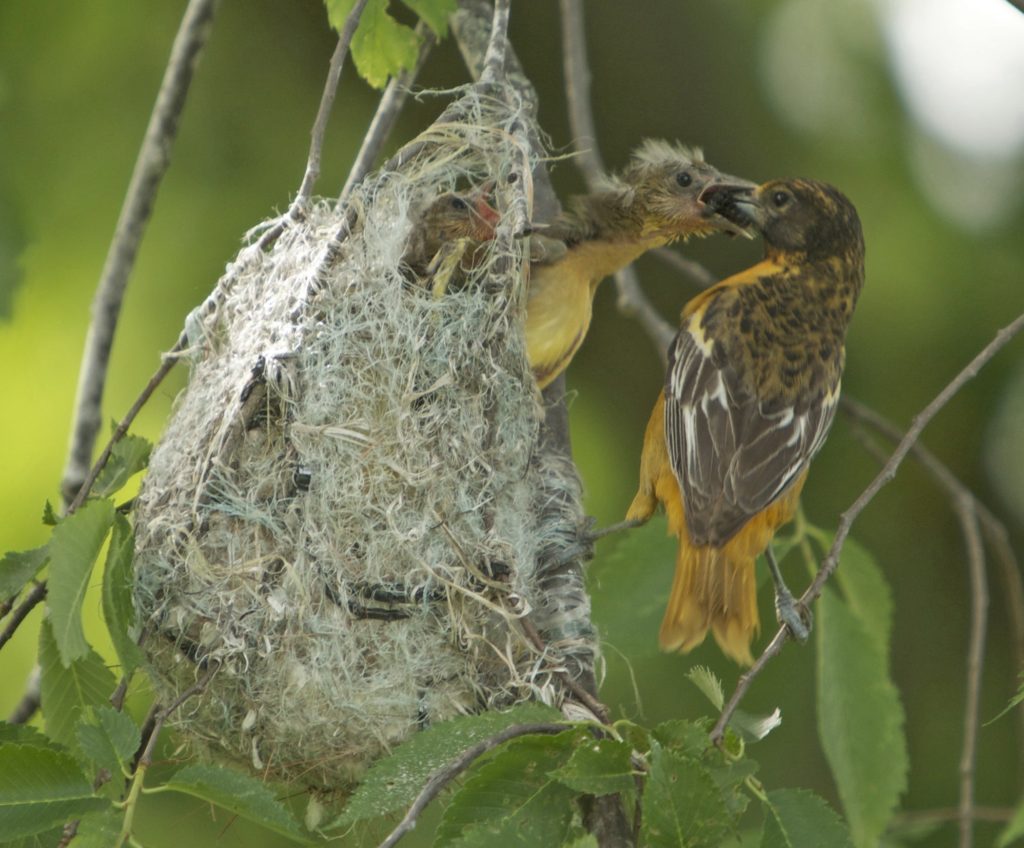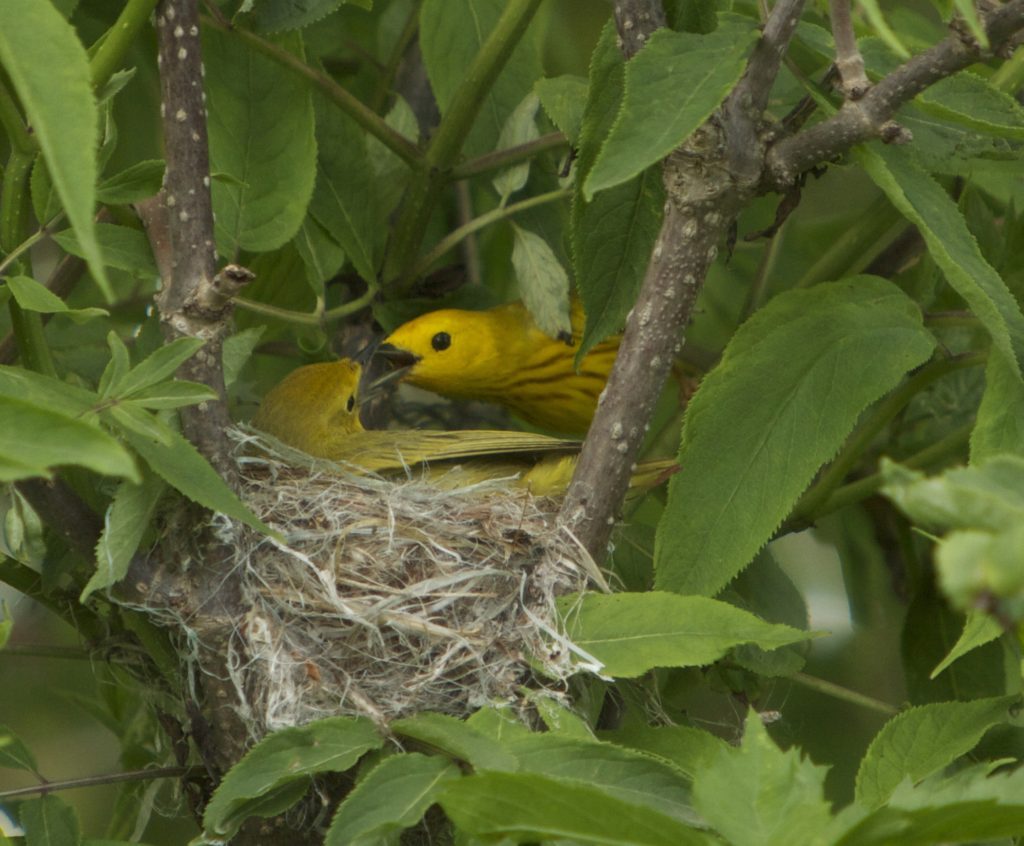 Expressing Adrienne

Adrienne Lawlor is a mom, pediatric occupational therapist, and wellness mentor who lives and plays in Canmore, Alberta with her hubby, kids and small dog, Coco.
"Thank-fully, I notice things and feel deeply. I notice things like colour, light, beauty, strong emotion, silence as well as sound. I am inspired by children, nature, and sensory experiences…and often the intersection of these three! One of my greatest passions is inviting those who are often silenced to find and express their voice through creative expression. I have found that creative expression has the power to calm, to incite, to heal, to inspire, to celebrate, to connect; to bring me home to myself so I can be for others. I love getting messy, pure and simple. In dirt, in flour, in paint, in life. I seek to embrace the full catastrophe of it all!"
                                                         ~Adrienne
---
Expressive Arts Projects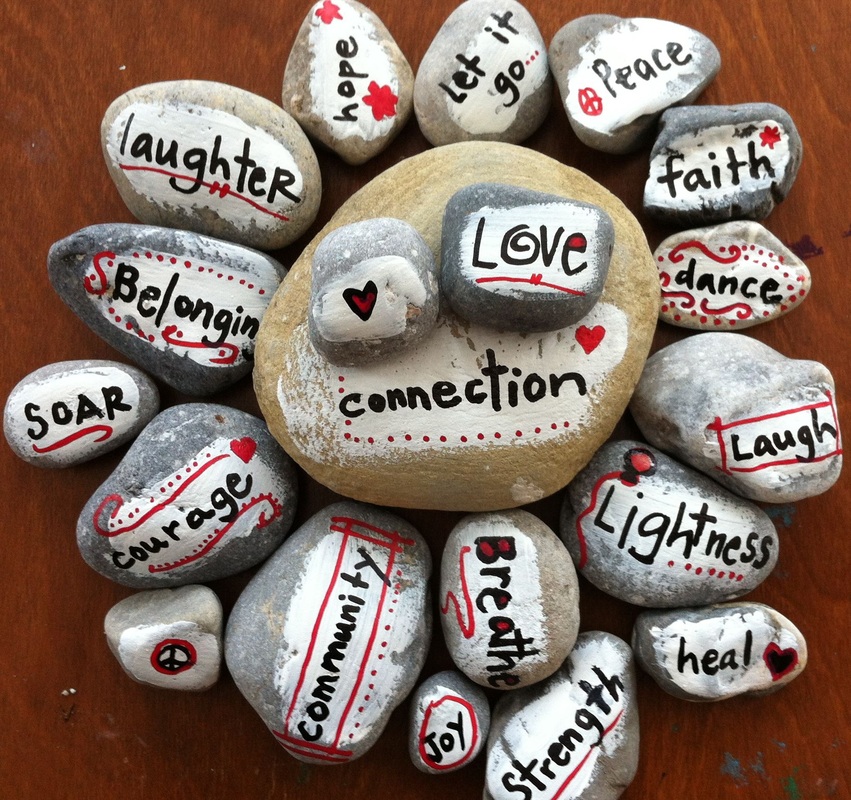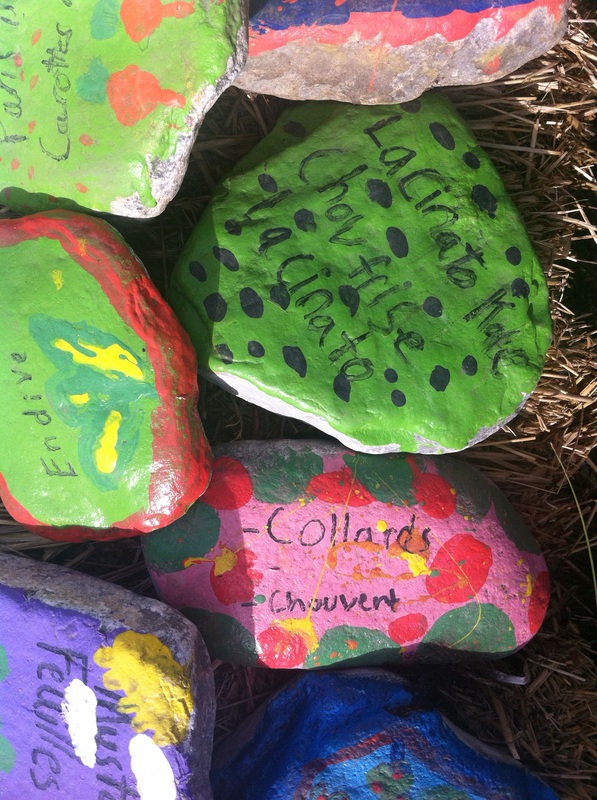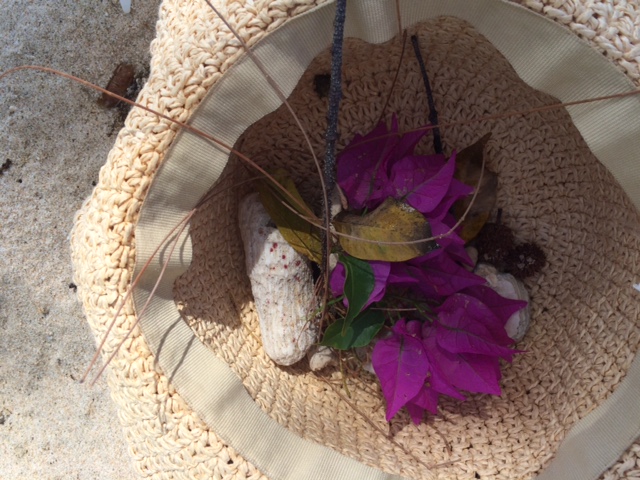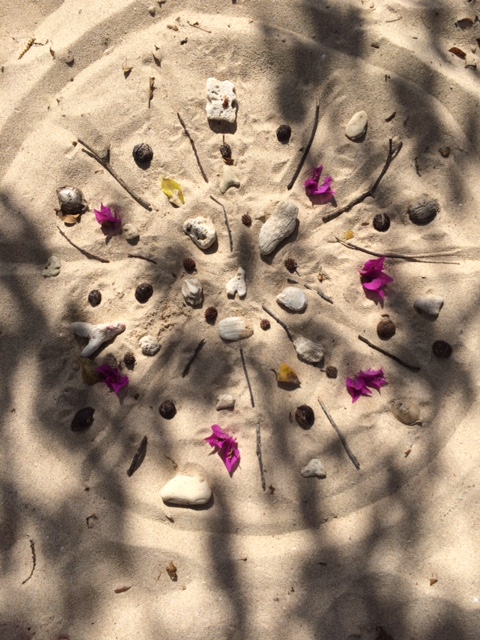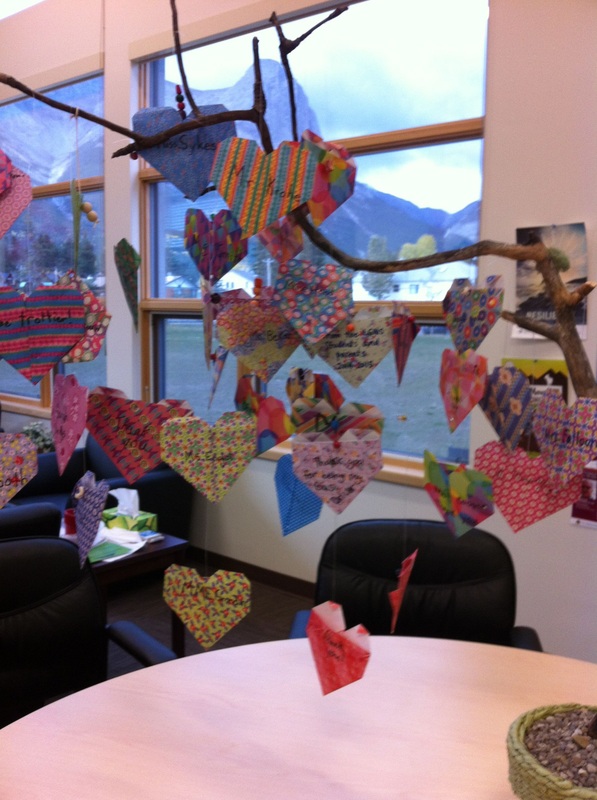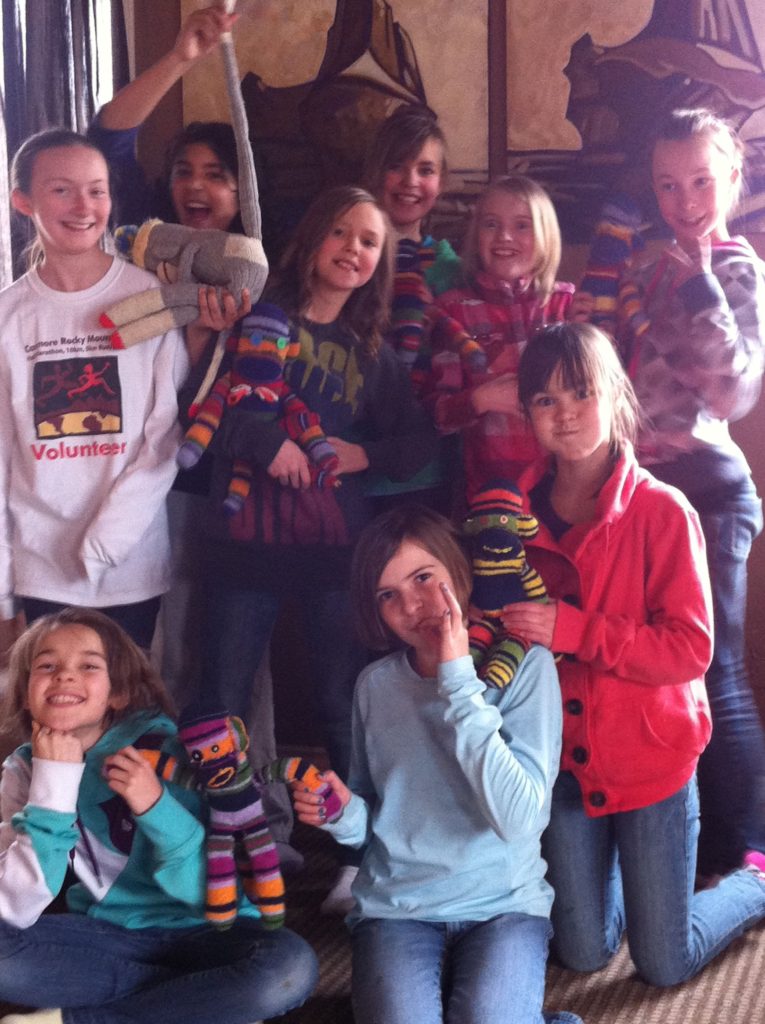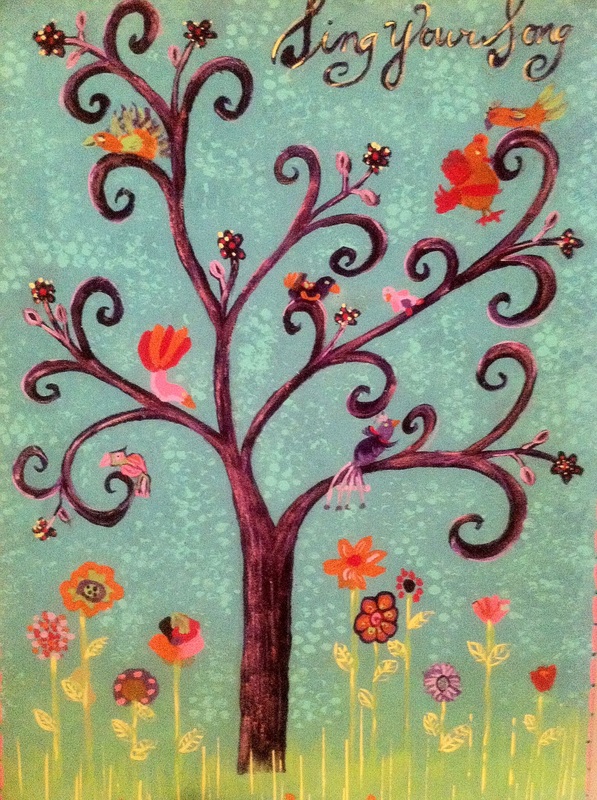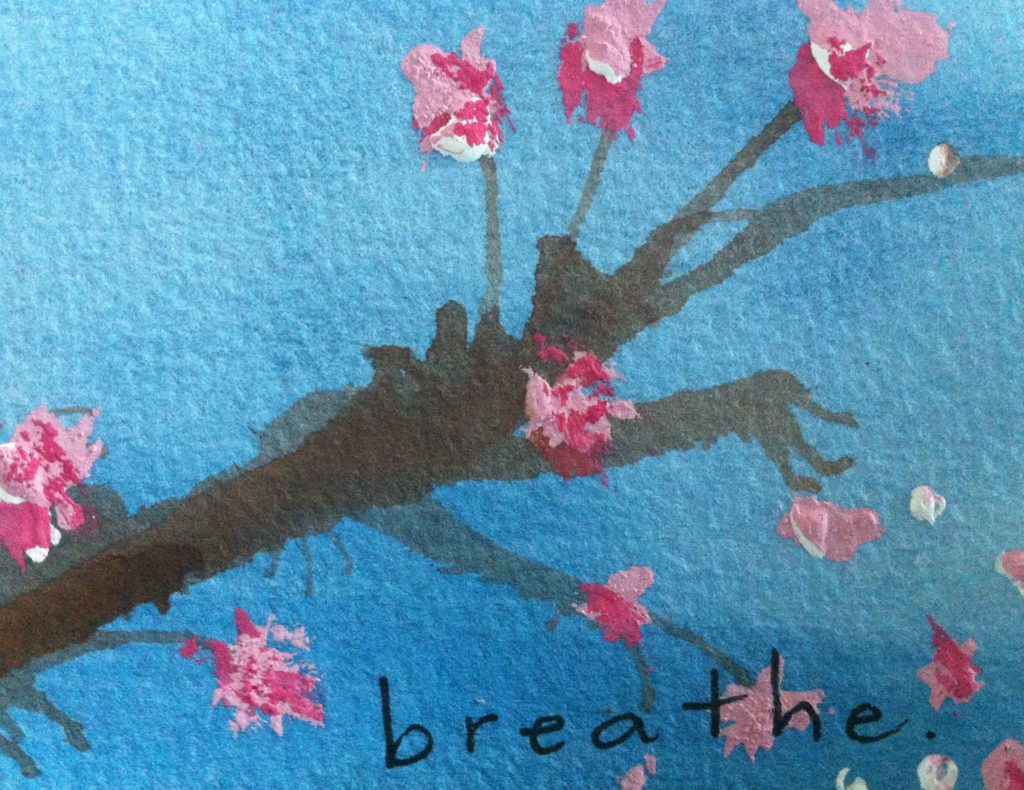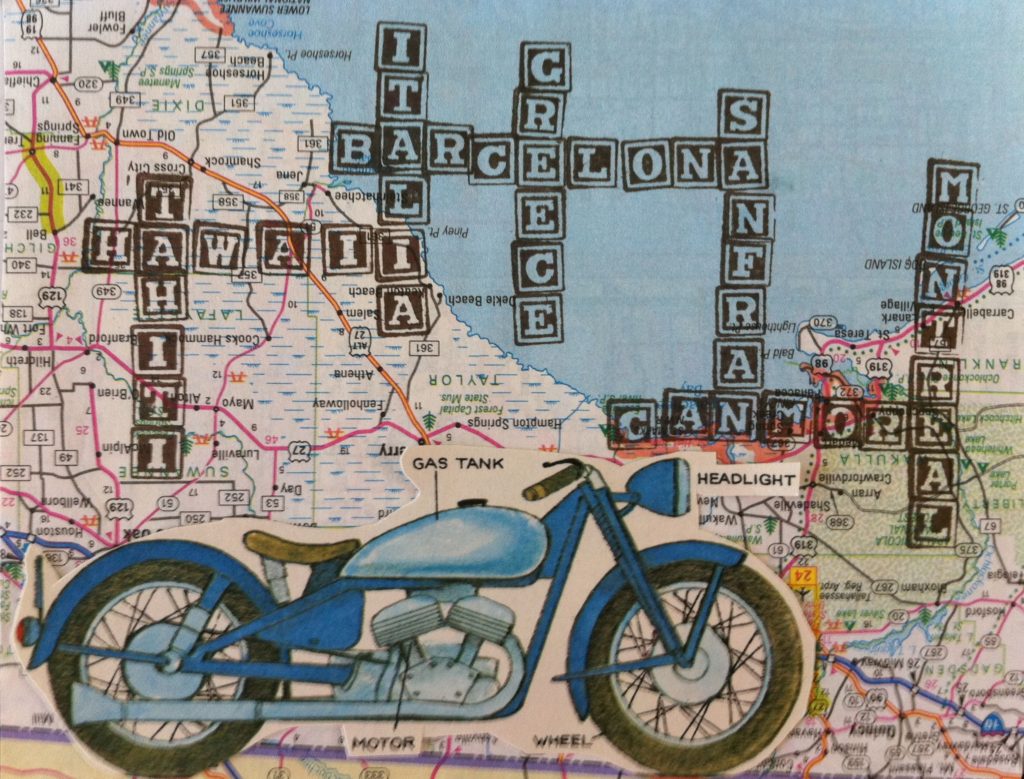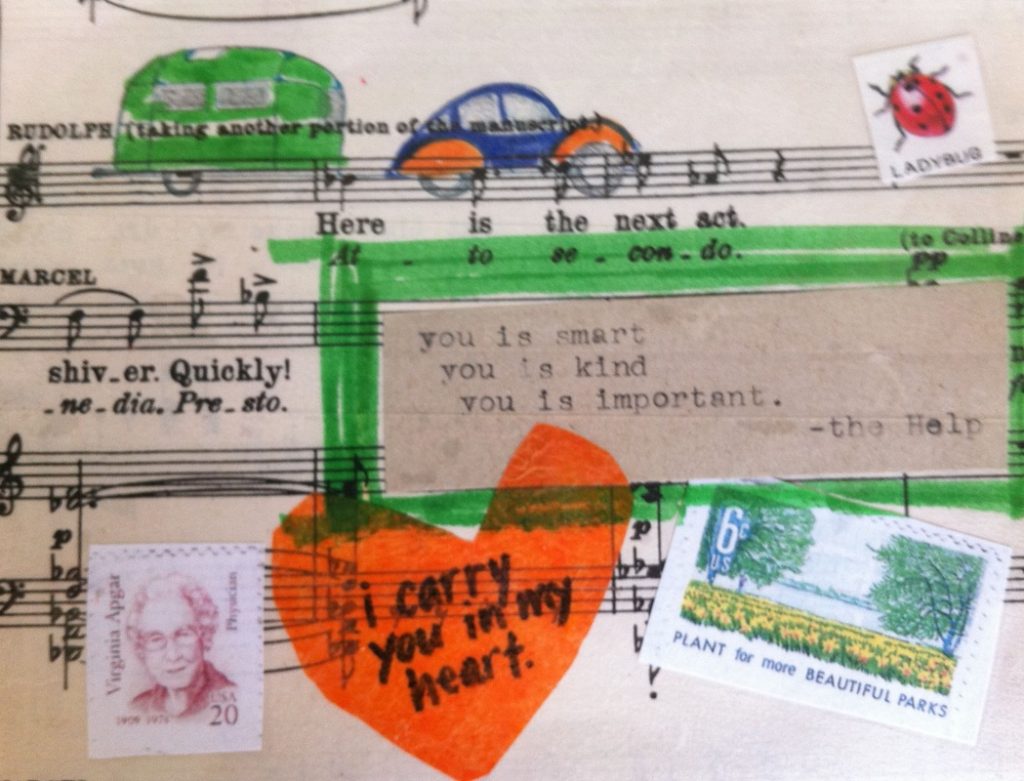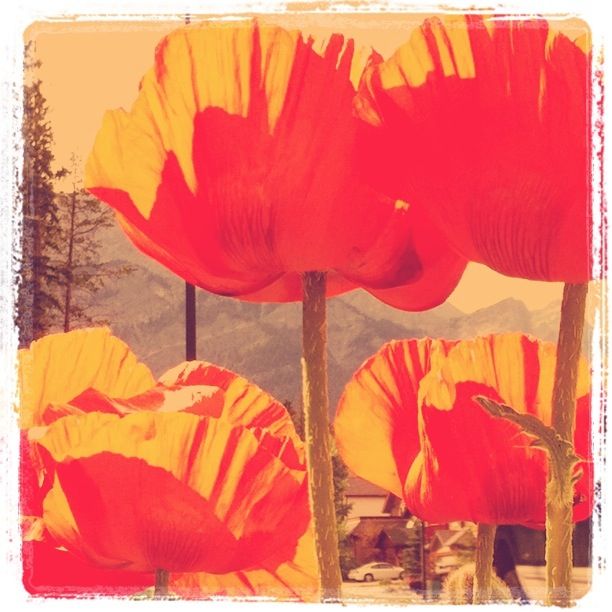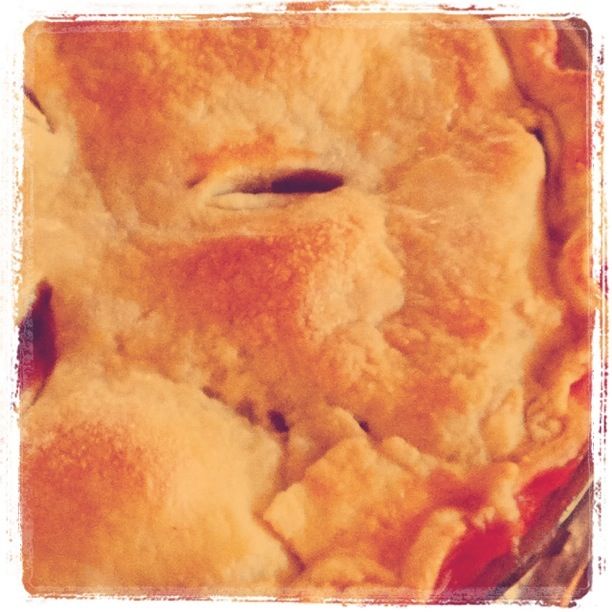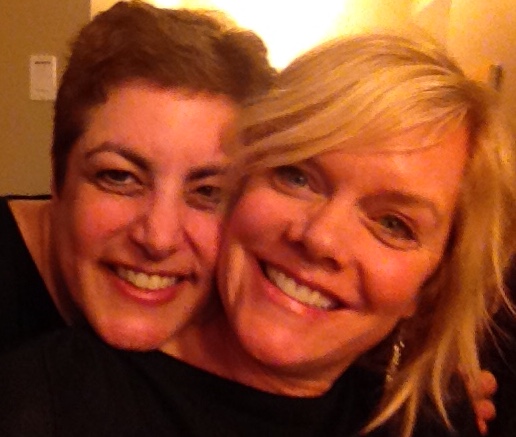 Expressing Alyssa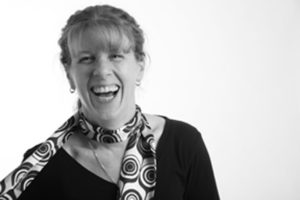 "I am not limited to one type of venue when it comes to taking photographs, although I lean towards portrait and landscape photography. Up close and personal is what I like best with any photo. To capture something that makes the admirer feel as if they are actually there is what I strive for. To make a person or animal look as if they could walk right out of the picture.
I cannot say that I have been inspired by one particular artist, but by many talented ones. I often buy books with just photos, collectors editions of magazines with famous celebrity photos and many a National Geographic just to study the depth of the pictures.
To see what can be done with photography today is amazing and I love exploring it as often as I can. I also love music in all forms. I have an eclectic collection that ranges from Pop, Dance, Classical & good old Rock & Roll. I enjoy living a relaxed country life where nature has much to offer."
                                                        ~Alyssa
---
Grand Manan Collection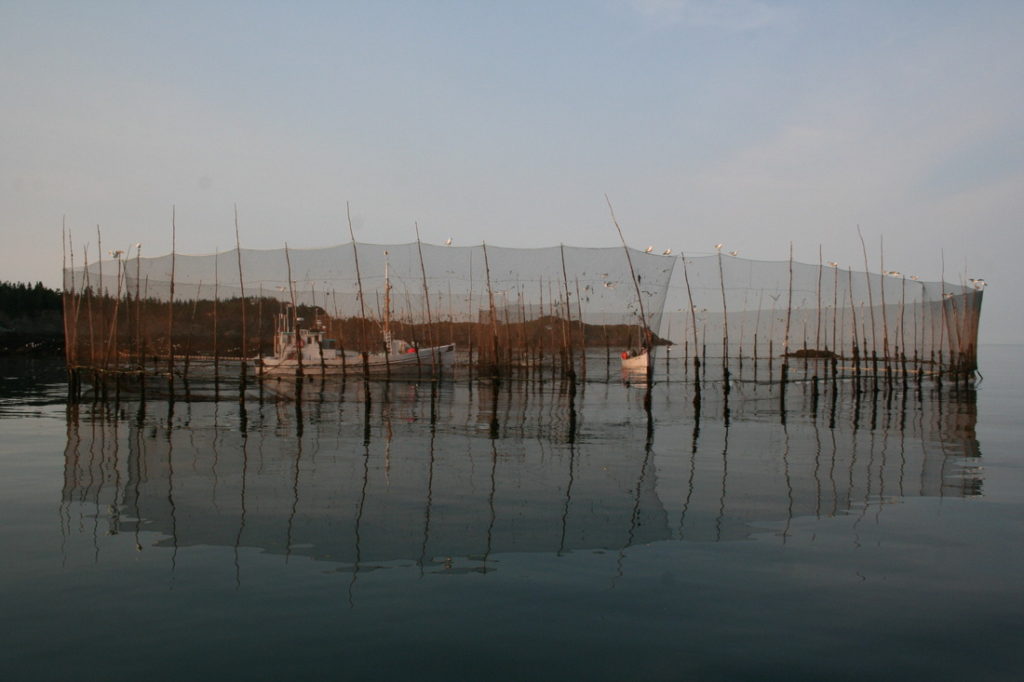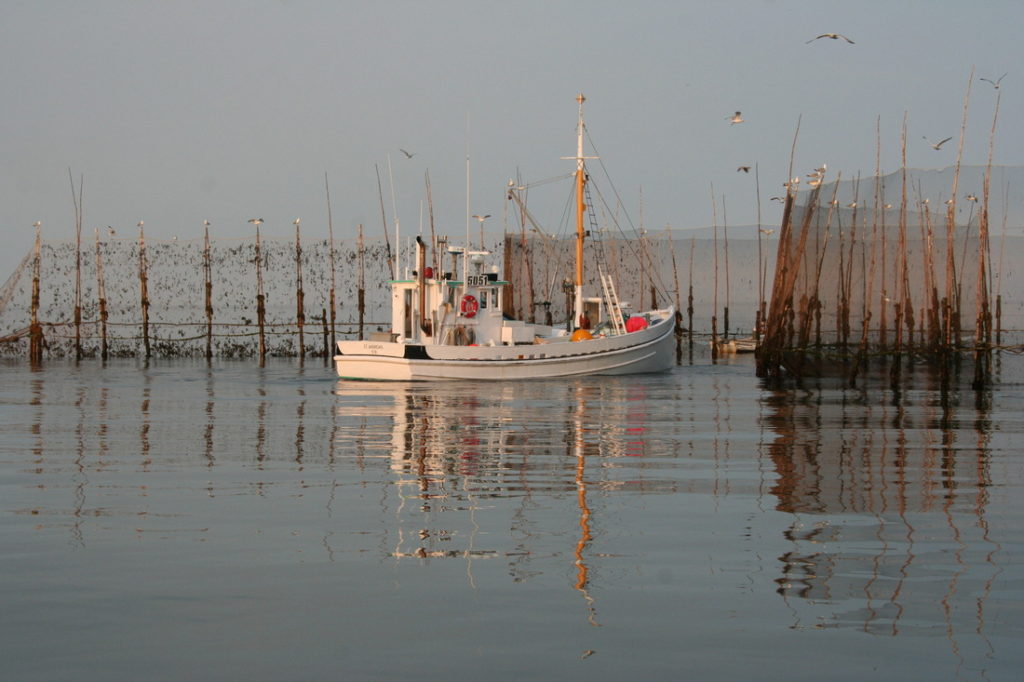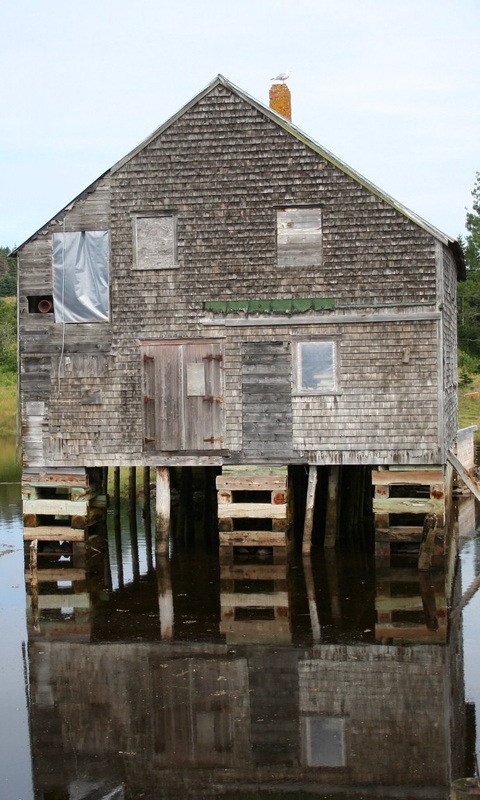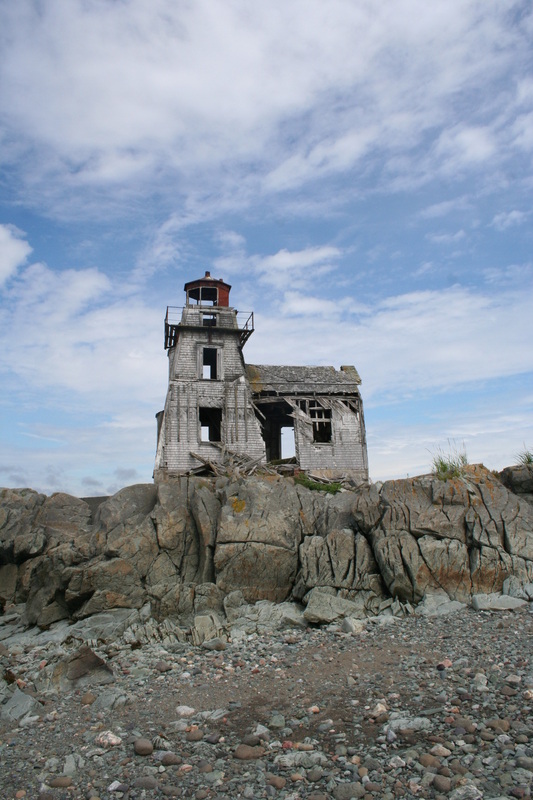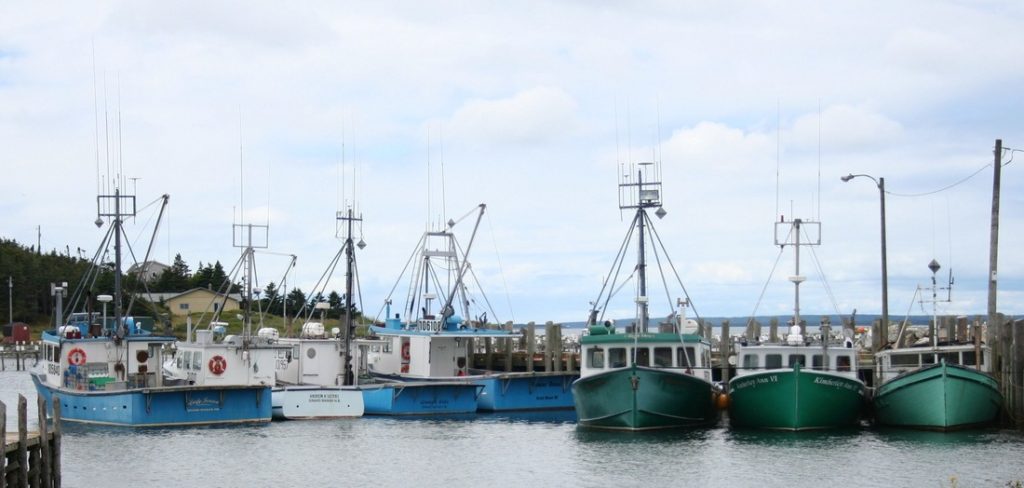 Expressing Garry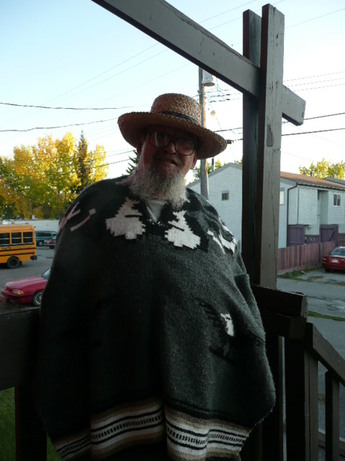 Garry Pedros has been selling his prints, ink drawings, paintings and pastels door to door for over 25 years. He is now in Calgary painting downtown Calgary scenes of people and places in oils.
"I once was a right-handed man. When I lost the use of my right arm, it took me three years to learn to draw with my left hand. Even then, it took a magnifying glass to see what I had drawn. But I am stubborn and so…I figured I needed some kind of trade and focused on my artwork. I studied and practiced until I could create what I wanted. I could paint people, places and things. That is why when people ask me what I can paint, I say "People, places and things!"
                                                                                    ~Garry
---
People Places & Things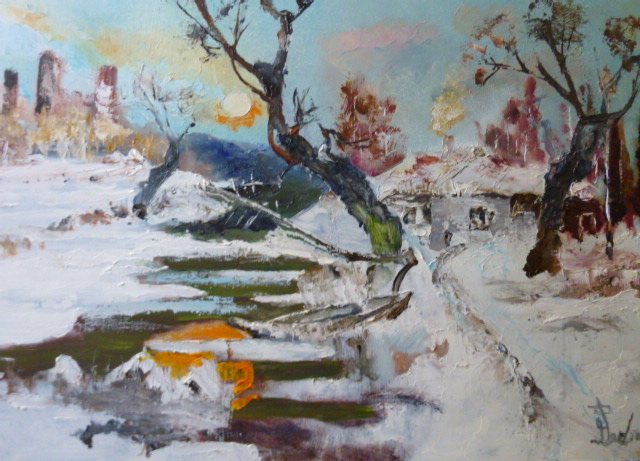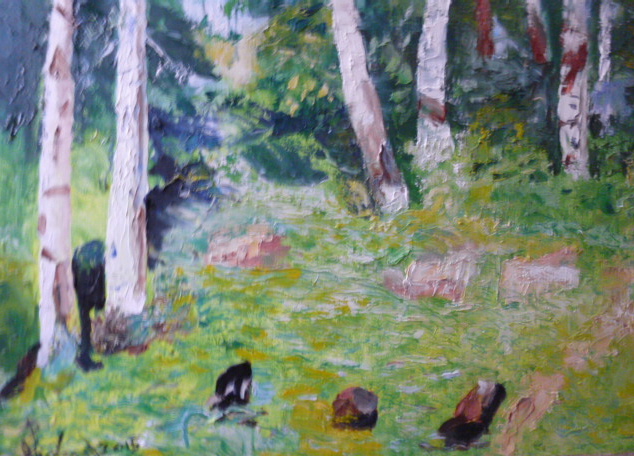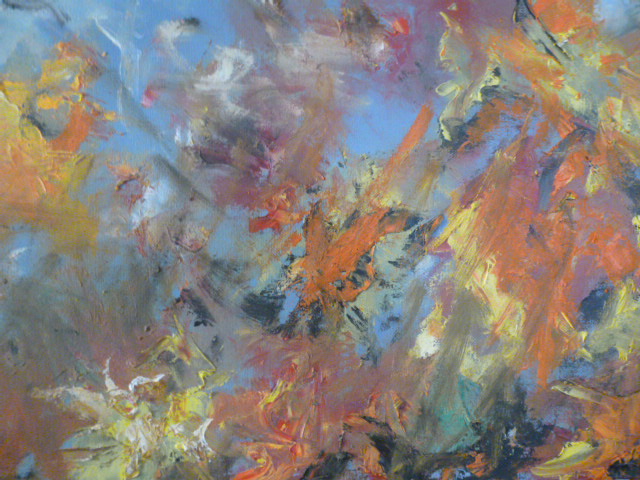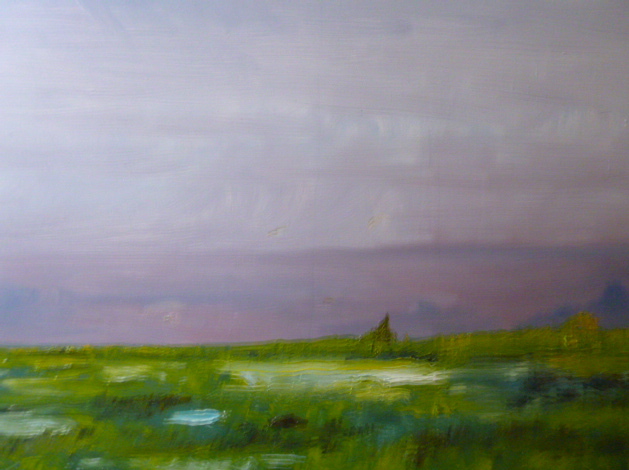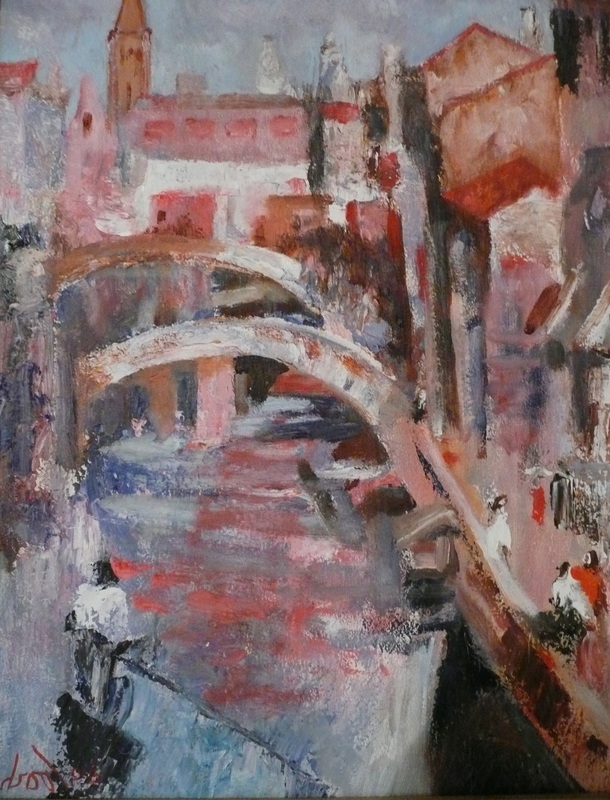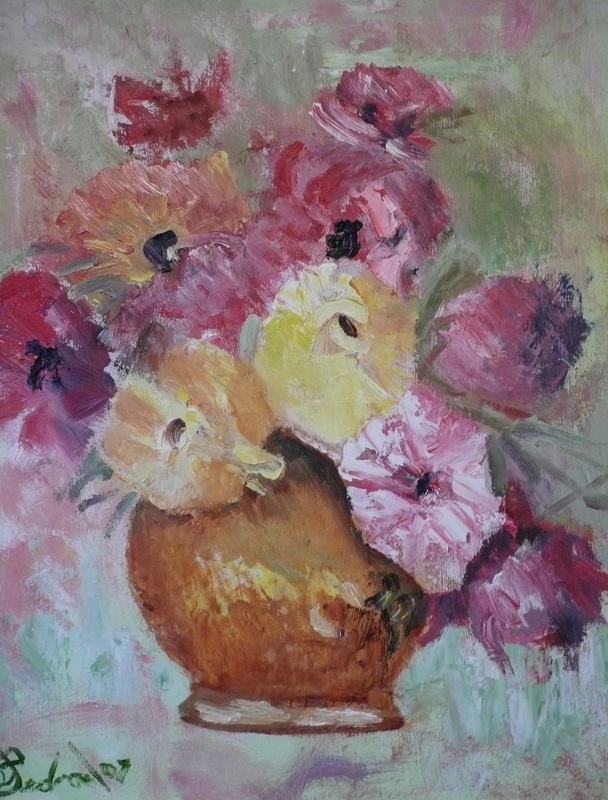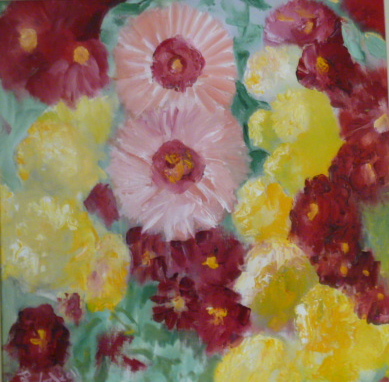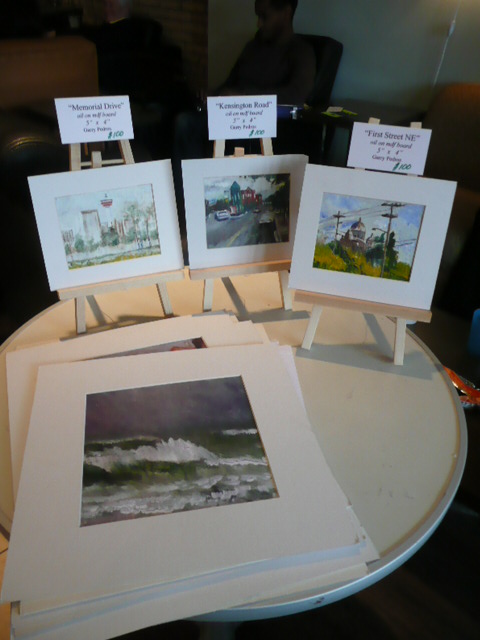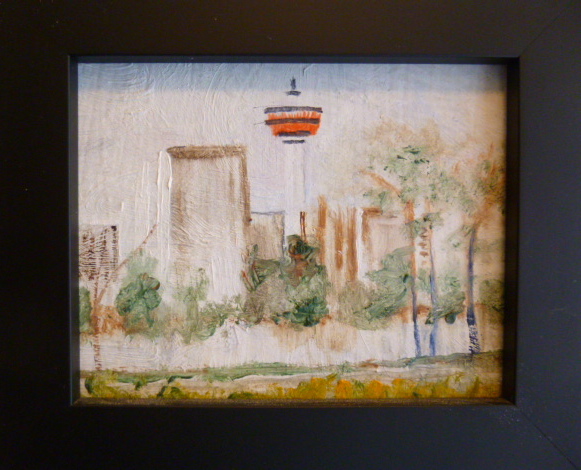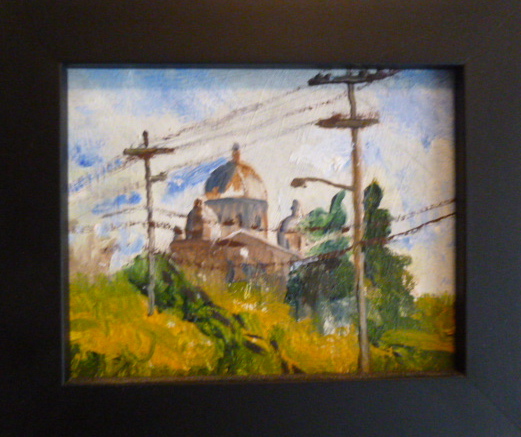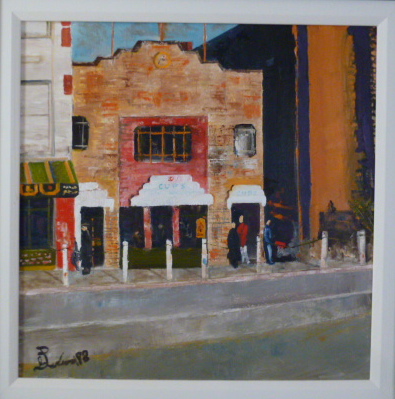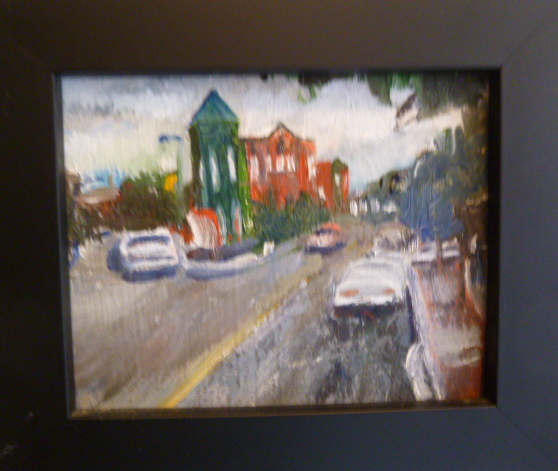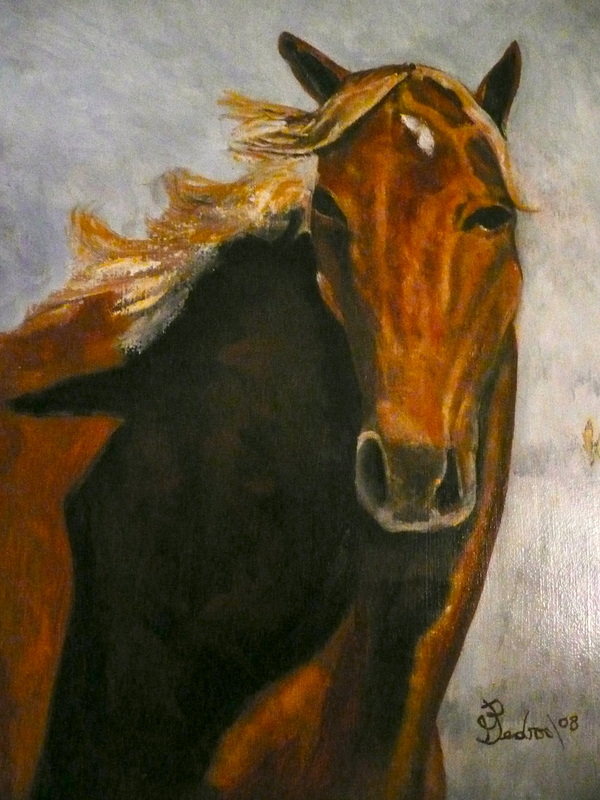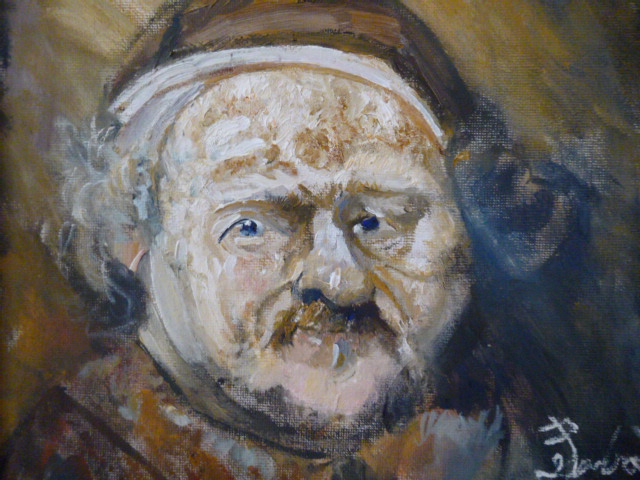 Expressing Brenda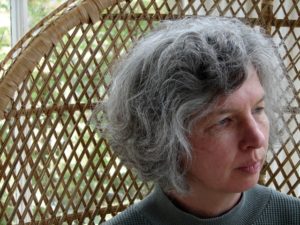 "When I worked at a small rural museum near my home, an excavation under a building revealed a great quantity of shards that were quite beautiful as objects and also furnished very specific information about the history of the building and the people who occupied it. Identifying those shards with the assistance of Parks Canada and including them in the permanent collection of the museum was one of the projects during my curatorship. I am fascinated with old objects and the transformative effects of time. Living in the country and being surrounded by old things is an important influence on my work. Moreover, I live with a collector who never throws anything out and whose treasures fill our house and barns, providing me with endless material for art making.
I have been a figurative and narrative painter for many years, seeing the world from the usual perspective – as though through a window. In my work with artifacts I became fascinated with a seeing-things–from-above approach that continues to evolve. Toward that end I have arranged the objects and painted them from the same perspective in which we view the ordinary implements of our everyday lives – looking down at a flat surface. By representing only a fragment of the whole object, I move it toward abstraction.
When a dish is broken, something is lost forever. It can be repaired but it will never be the same. Cracks become fault lines, always sensitive to heat and moisture. I am telling a story about fragmentation as a metaphor for aging and accumulating.We are all to some extent broken in ways that reflect the inner and outer worlds we inhabit. In rendering imperfect and incomplete objects I focus on their beauty.
This body of work captures the spirit of renewal on another level. The very paper on which I make these images was once something else: an edition of lithographs printed in Paris in 1986. I wasn't happy with the results and yet I couldn't destroy the prints because of the fine quality of the paper and all of the work that went into making them.. Years later the solution is to paint over the image and start again. In this way both the creative and destructive aspects of art-making are embodied. Whether the subject matter is broken crockery, chipped and rusted enamel or torn paper, I use all of it as compositional elements to explore a different and deeper meaning."
                                               ~Brenda
---
Spirit of Renewal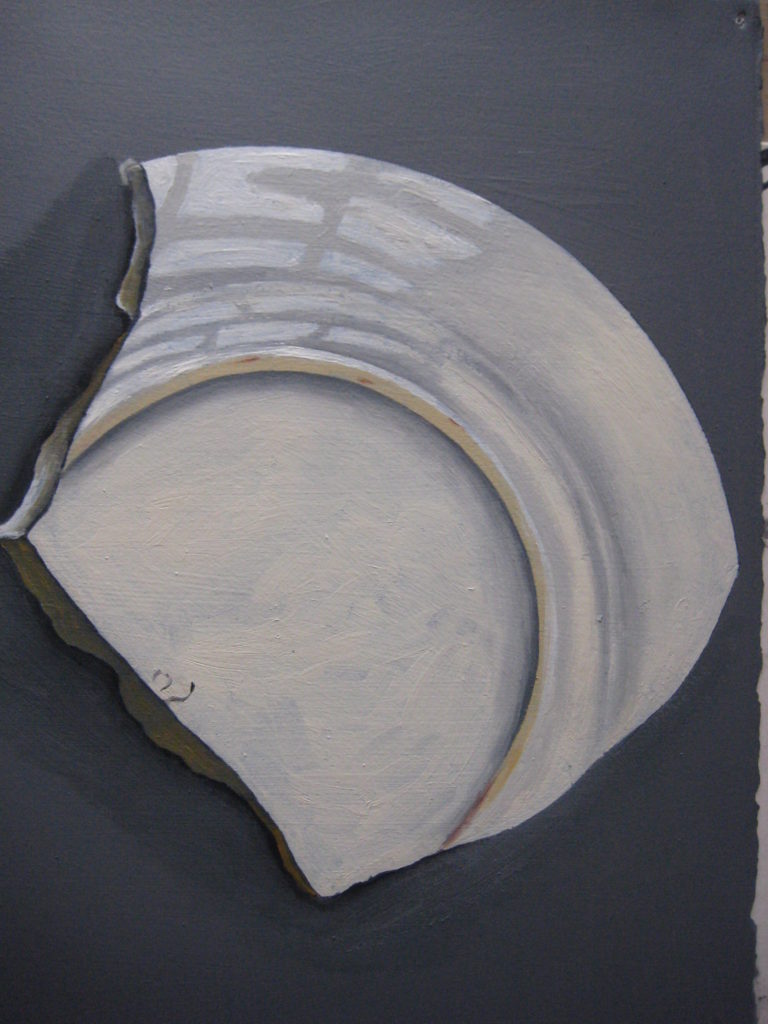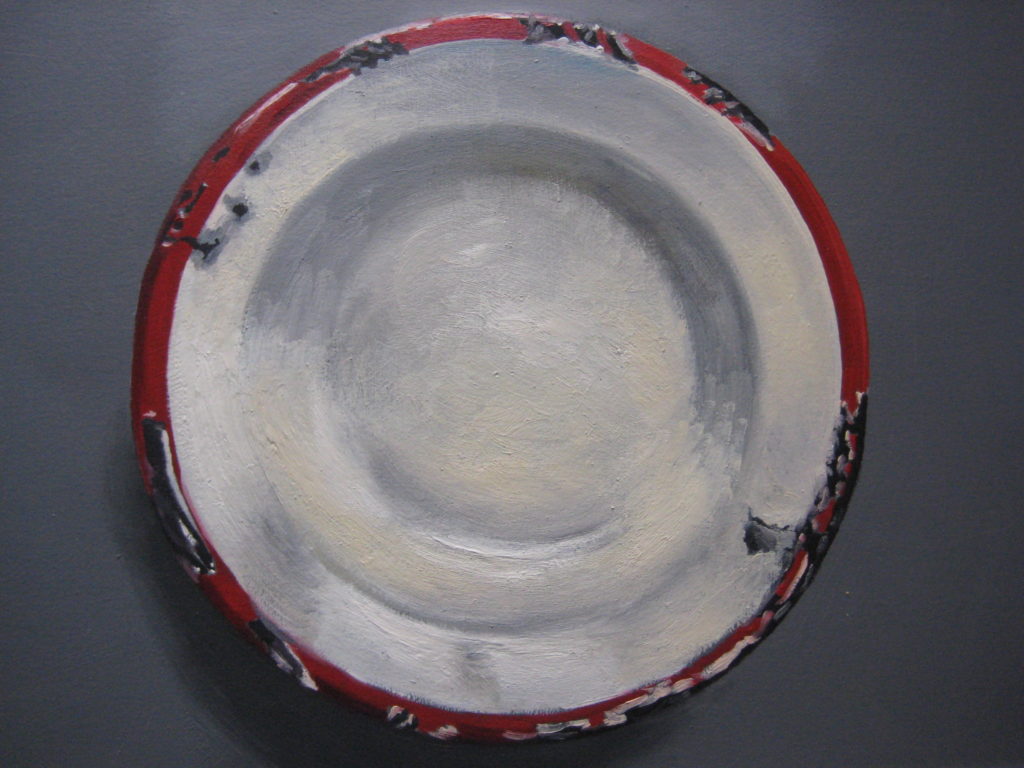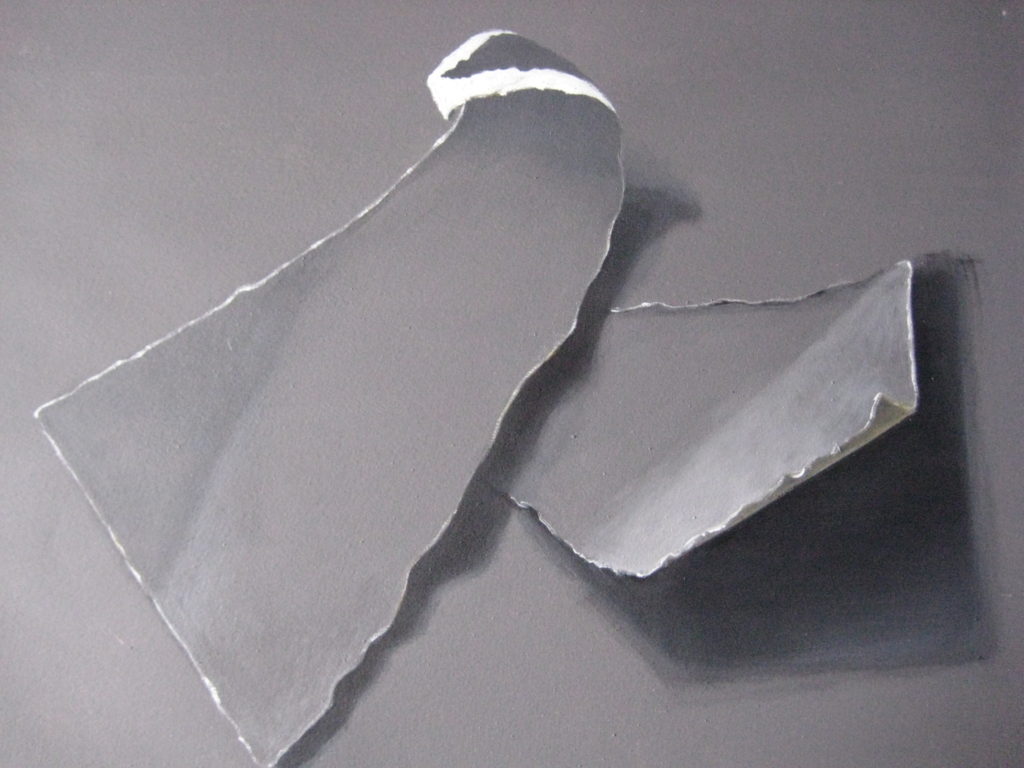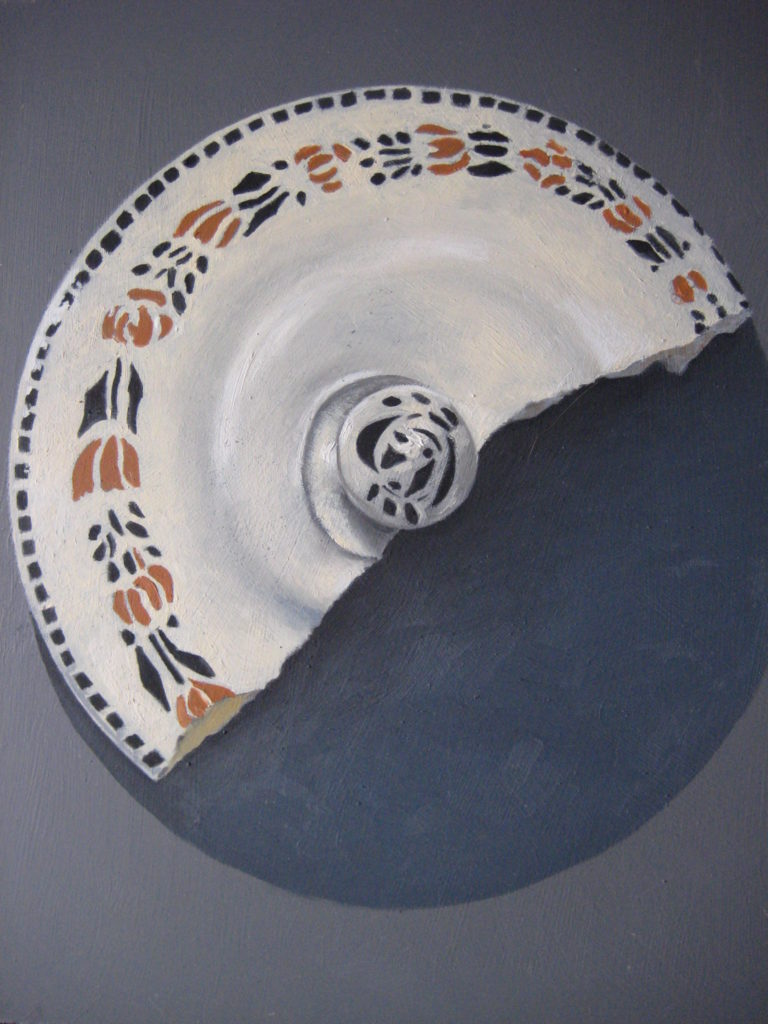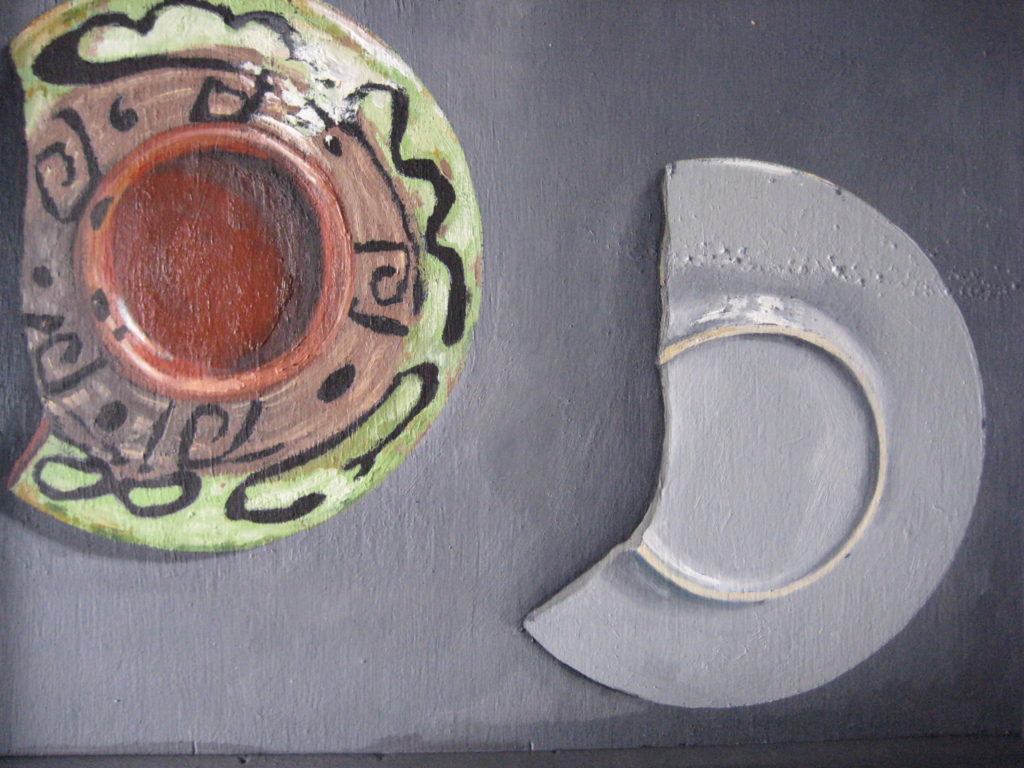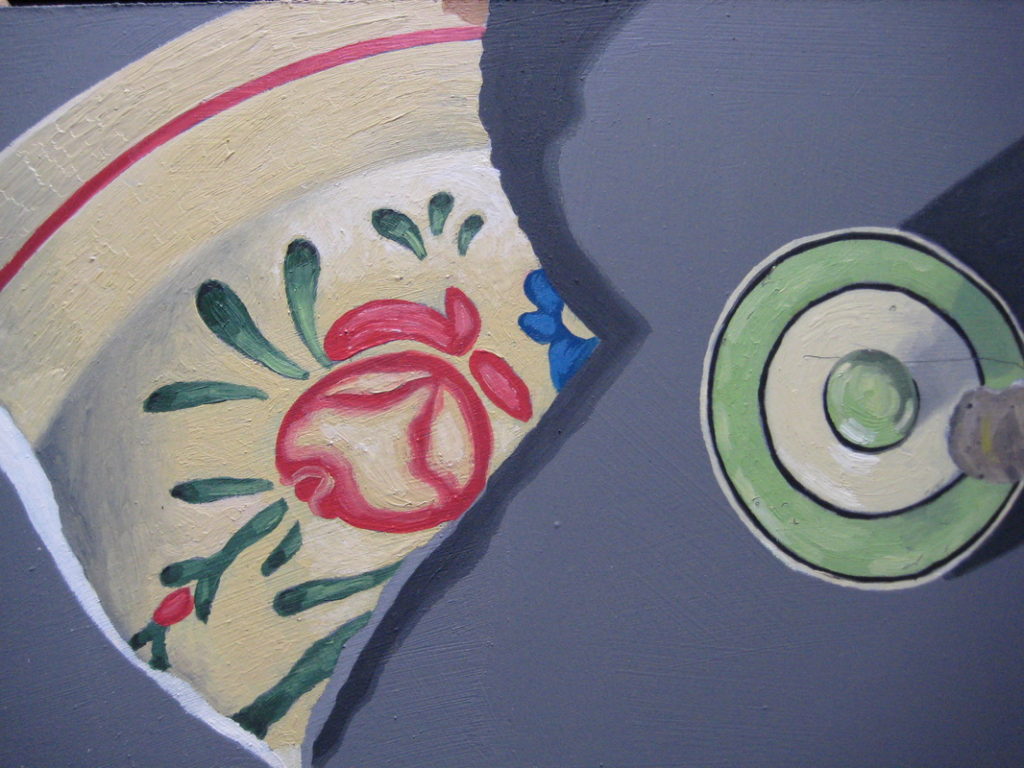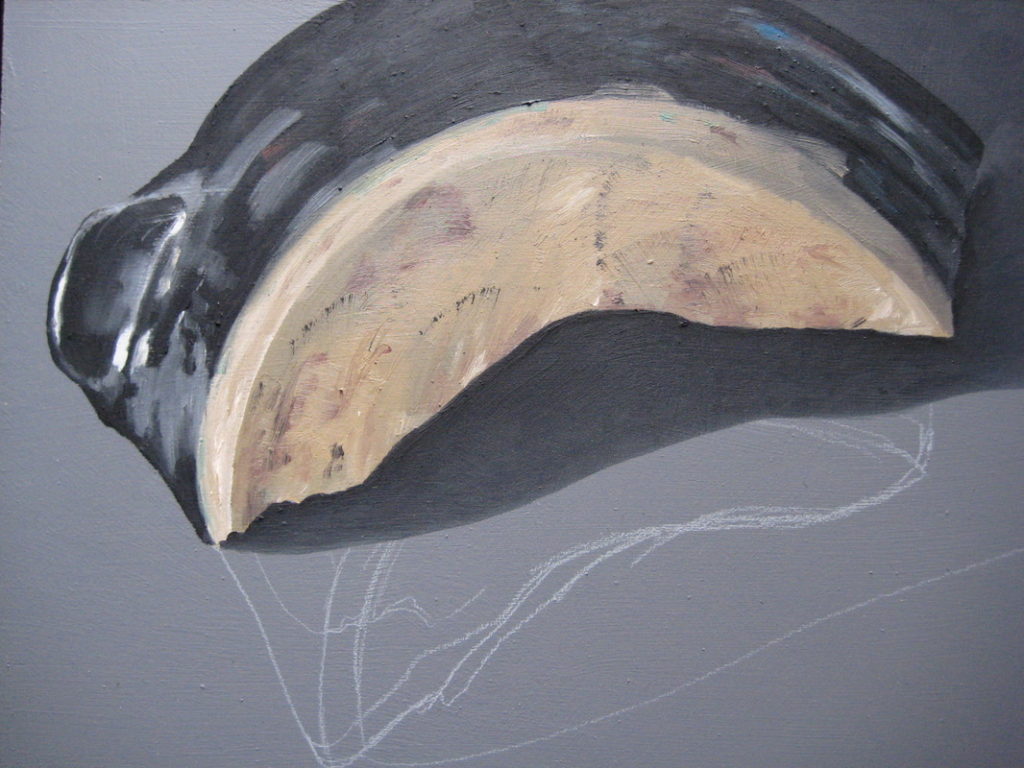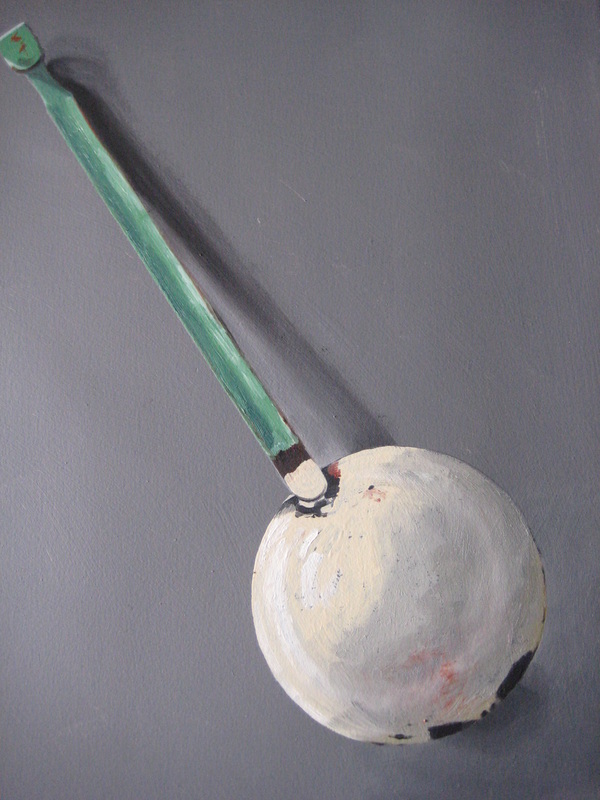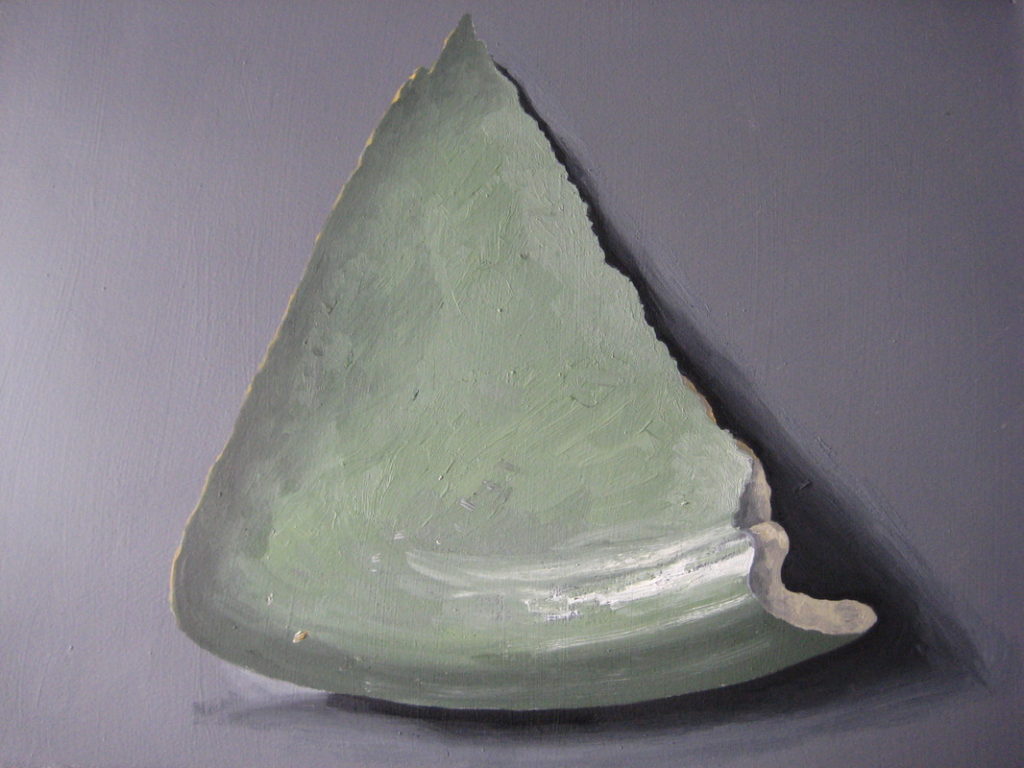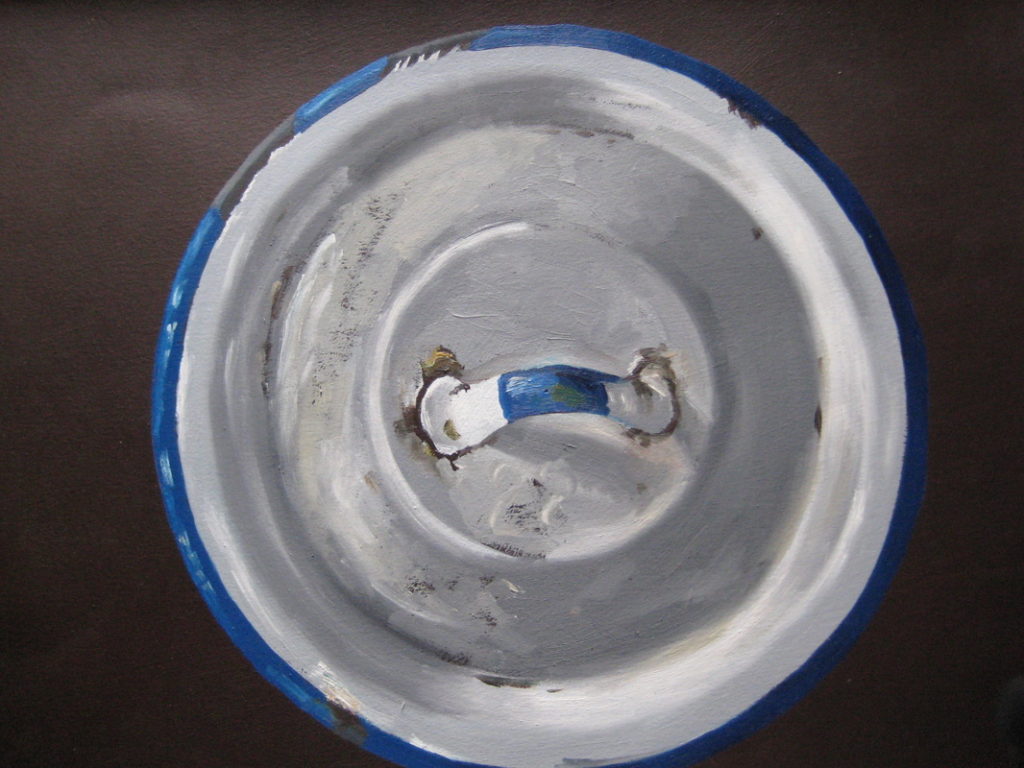 Expressing Shawna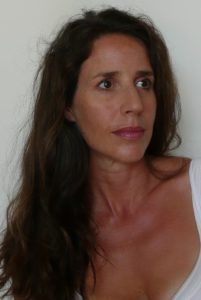 "I am generally a creative person by nature. I studied graphic design in my early 20's and used the variety of skills acquired from that study towards a broad spectrum of different interests.
I have always enjoyed giving greeting cards and would hand make several designs each year for close family and friends. It was heaven when I got my first scanner and printer that would take card stock! This enabled me to create more designs and afforded me the time to become more detailed in my drawings.
As the years have passed, my skills have matured and broadened. I continue to create my more spiritual cards (the quotes are always 'delivered' after the artwork is completed) but since having my daughter, I have also branched out into images that I think are attractive to children. I enjoy creating characters that are in their own world as children so often are.
I love words. I love books. I love graphic design and the intricacies of creating small things. I am inspired by the richness of life with all its ups and downs and spinning around. I love helping others and have often lent my artwork to their words or special invitations. If it feels 'right' I am happy to share. If it makes others feel good then I know I have achieved the goal for that particular piece."
                                                          ~Shawna
Inspirations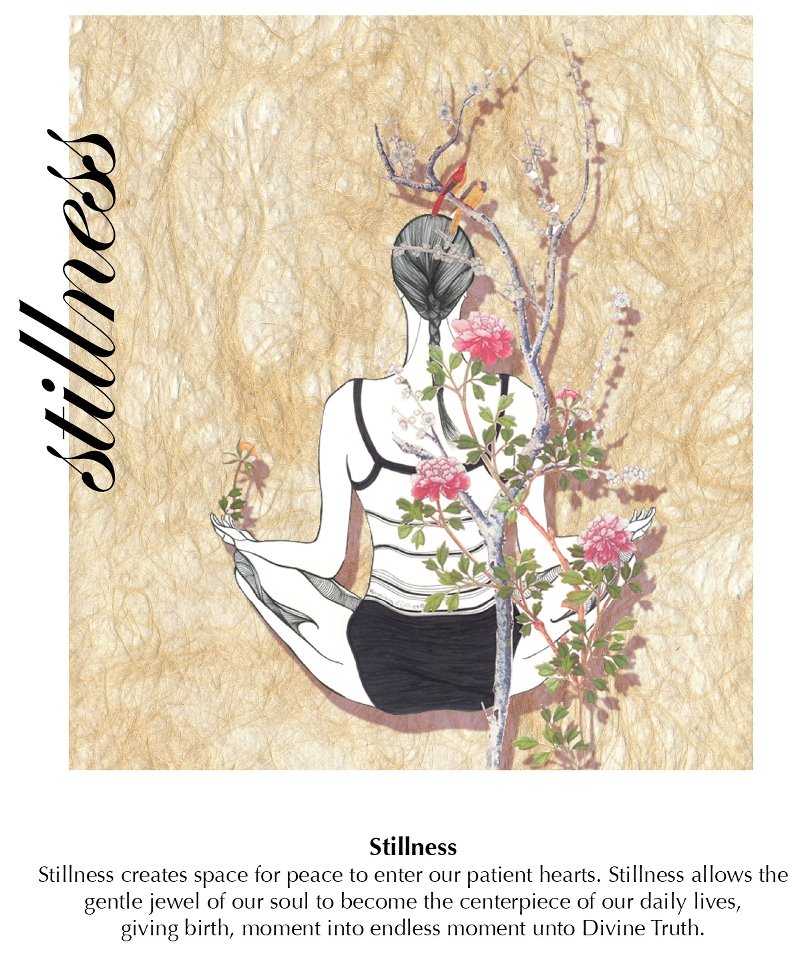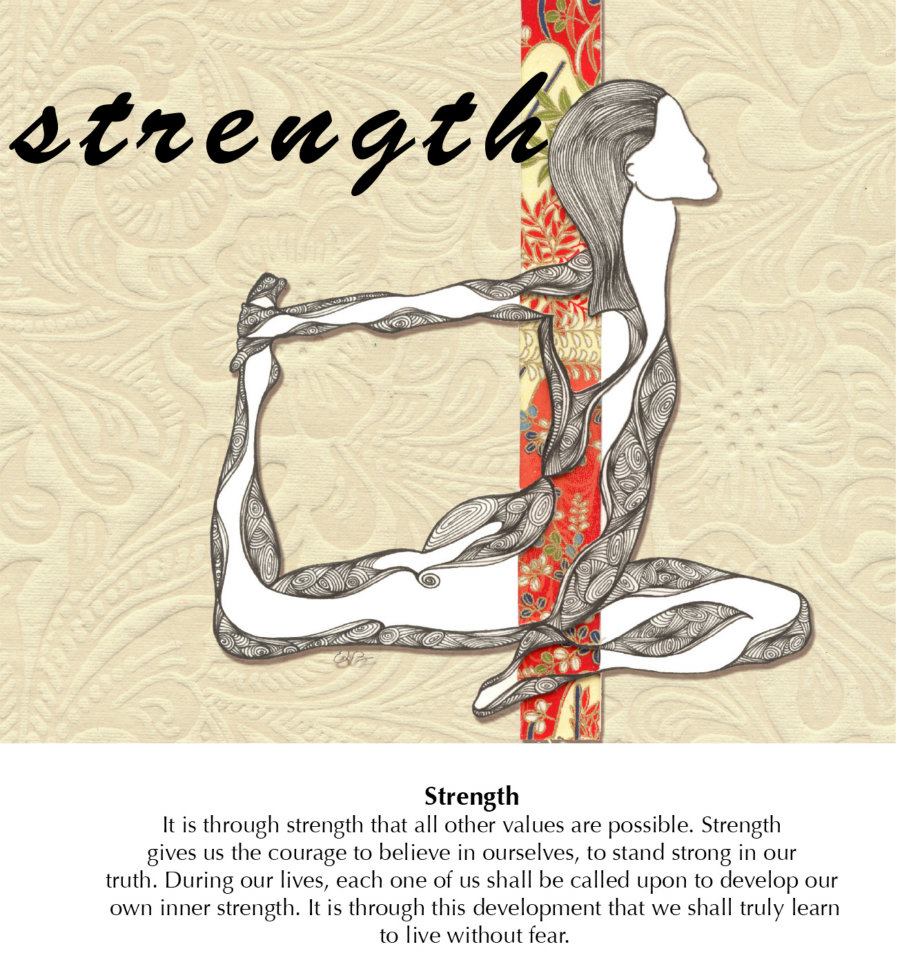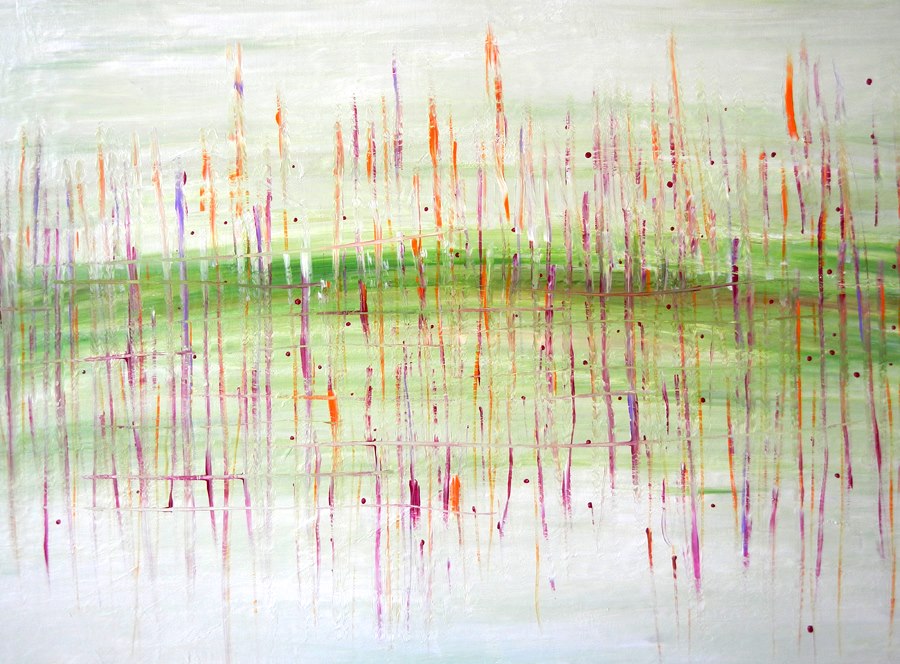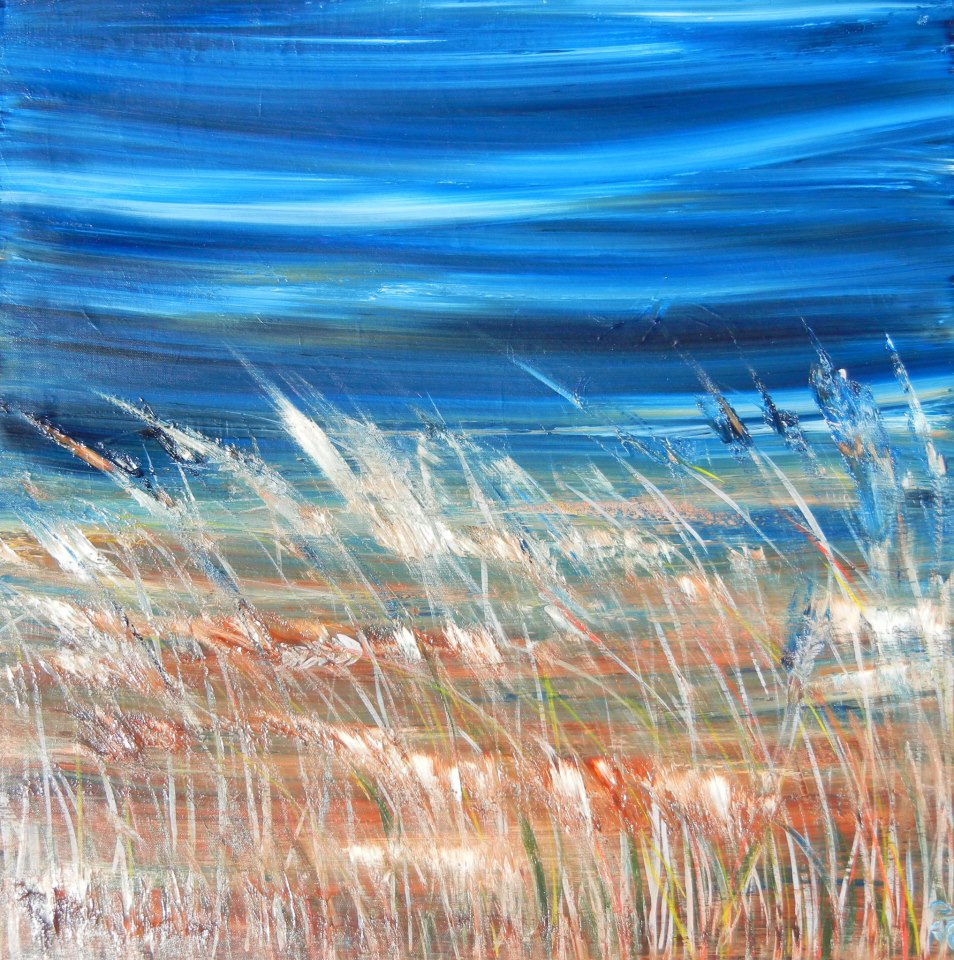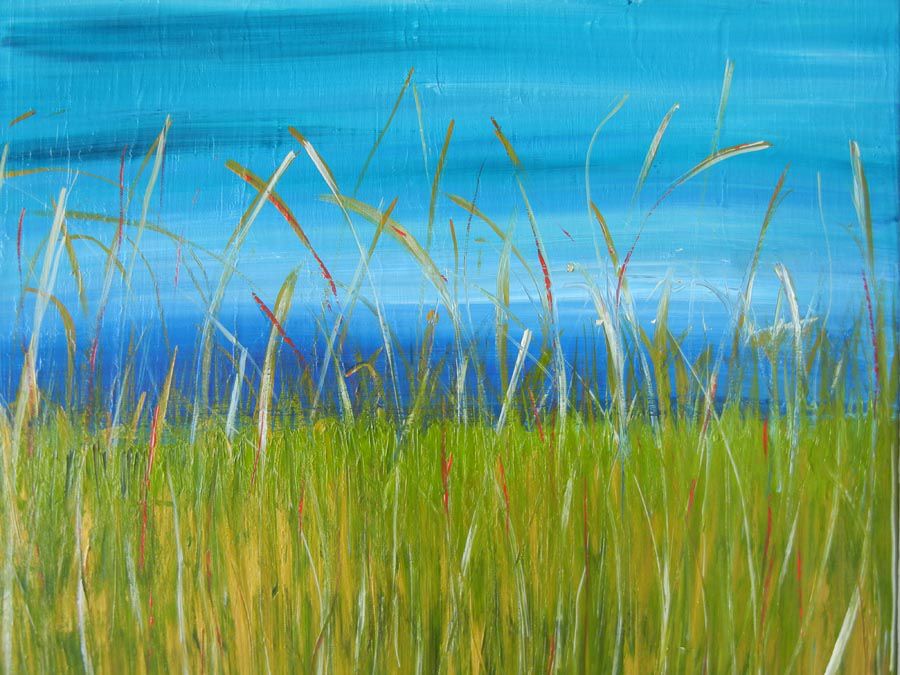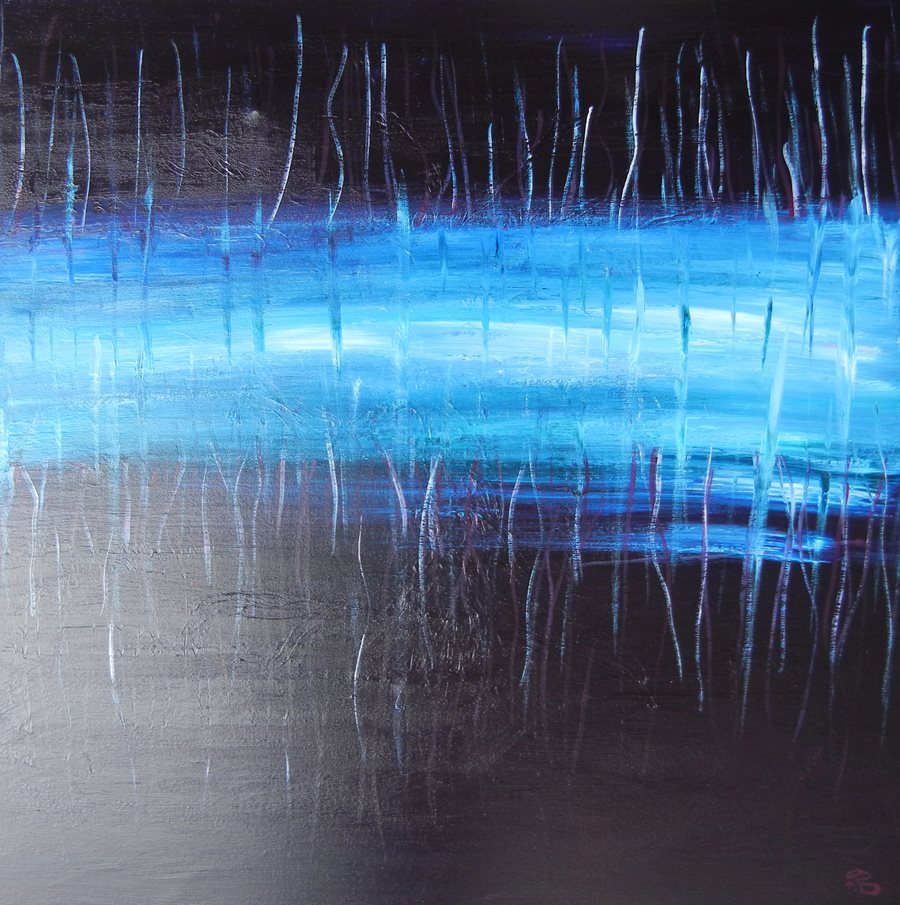 ---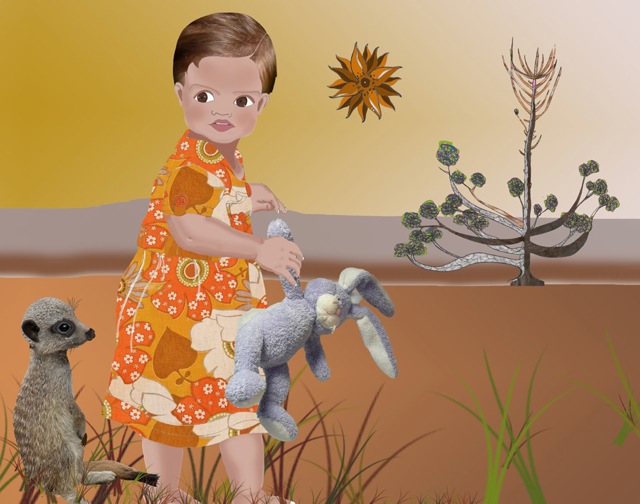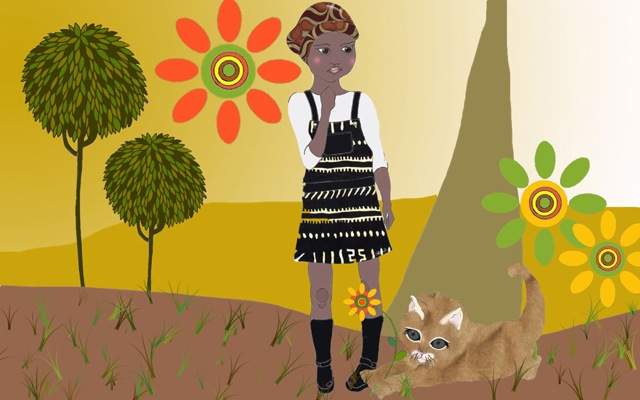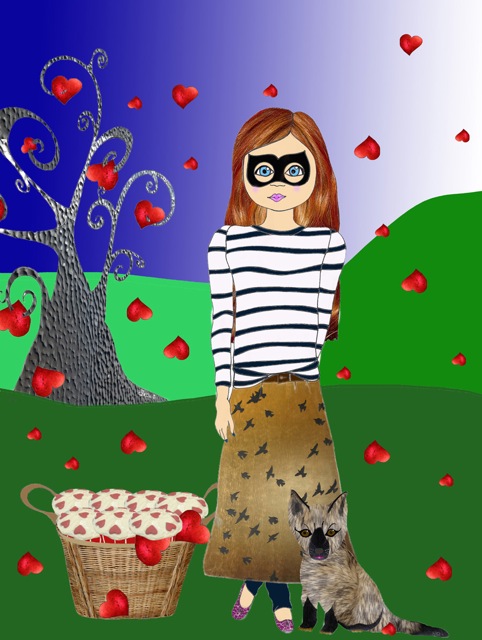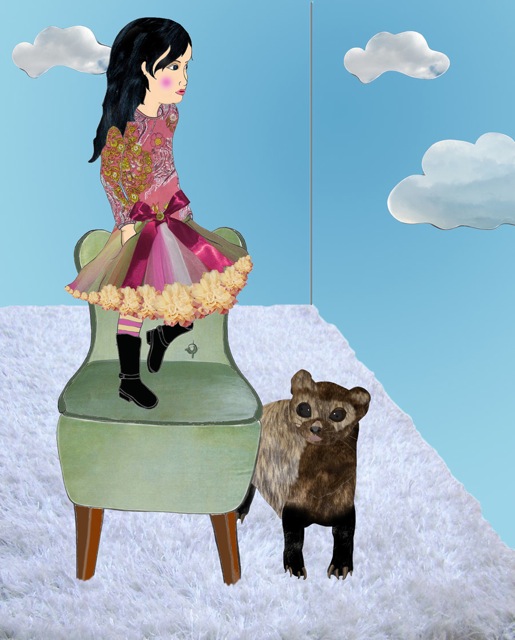 ---
Expressing Susan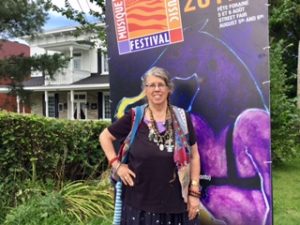 I was born in 1939 and raised in Hudson, Quebec. I studied at various places, Ecole des Beaux-arts, Montreal, Q., Jamaica Arts & Crafts, Kingston, Jamaica, Macdonald College in PQ., Saidye Bronfman Art Centre, Mtl. PQ., and studied Sculpture with Jacques Chapedelaine and Drawing with Jan Funnecatter . I have travelled and painted and exhibited in many places. 
I was one of the 12 artists that started the Annual May Art Show Exhibition in my town of Vankleek Hill and have curated many other exhibitions. 
INSPIRATION & METHODOLOGY  I have been an artist all my life and more recently also a writer as I published a collection of stories that I wrote over the last 40 years or so. I work mostly in acrylics but enjoy drawing too, using india ink, colour pens, pencils, pastels etc. In 1974 I did a series of ink scrolls on paper of 15ft. to 45 ft. which led to a series of acrylic painted scrolls. The longest scroll was about 108ft. by 2ft.This method led to an improved 'stream of consciousness' way of thinking and imaging in my paintings and drawings. Now-a-days I paint more than I draw. My most recent solo exhibitions have been a series of blanket paintings based on a dream I had of a blanket dance, and a series based on Onà:ke/Canoes and my feelings about the arrival of the Europeans in Canada, the environment, and the future of Mother Earth and her Children. My next Solo show will be about Horizons. What is there?, What can we see? Or imagine? This exhibition will be at the Rothwall Gallery in Ottawa, Ontario opening Sept7th, 2019 . It is, I feel, a natural progression  from The Dream Blankets and Onà:ke Canoes. 
{NB: Onà:ke is Mohawk for Canoe}   
~Susan
Onà:ke Canoes